Unscripted Makes YES Home Grown History!
This is the first time in the countdown's 8 year history that an entire ep by a band has checked in and rightly so! After their super successful launch last Friday, this has to be some pretty hardcore fan done stuff right here.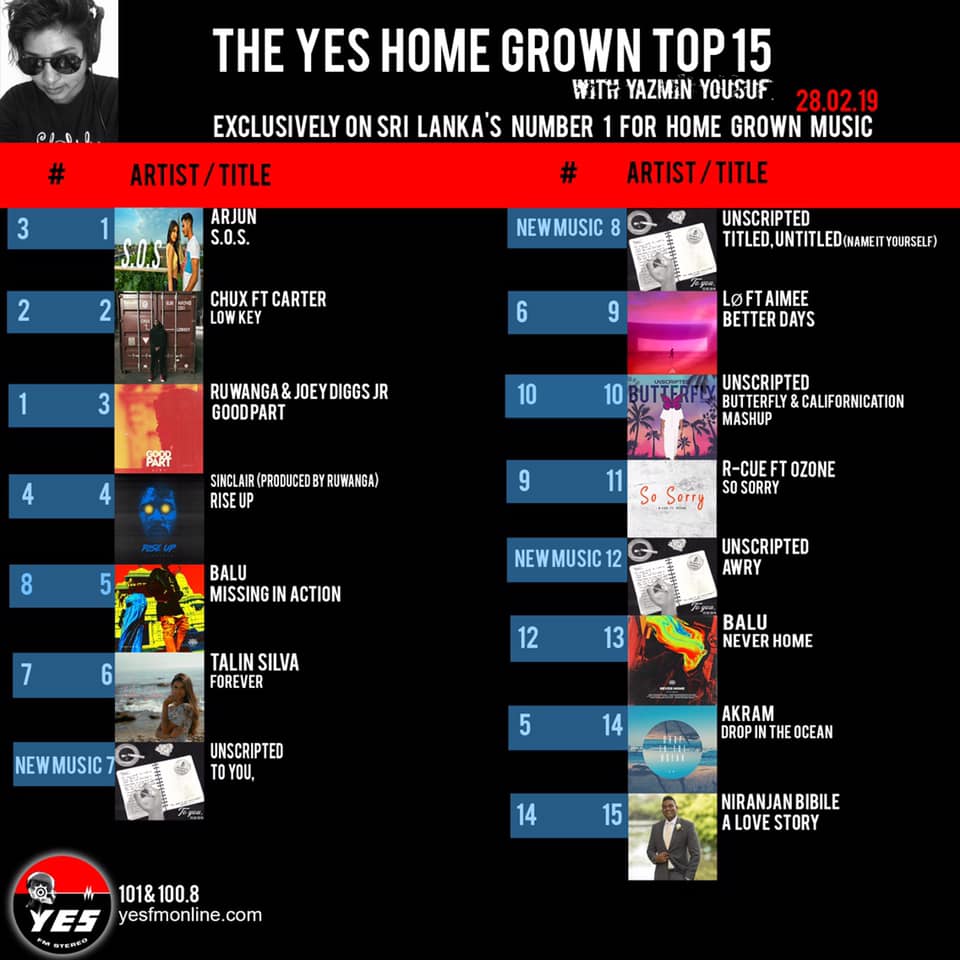 Congratz to Arjun on making it yet again on top the countdown with his recurring number 1 'S.O.S'.
to Team TNL Radio, this is a big one, congratz on this big achievement (beating China, Cambodia, Taiwan & Thailand) at this year's Fashion Asia Awards and here's to seeing
Awesomest year in music to Thyaga Dimithri (singer),  Deejay Demo (Dj) , Vidushan Thilangana (Mr. Electrician/ Producer.Dj), Sarith Edema (Zilch), Dilshan Loca (Dj Loca) , Rochelle De Silva (dancer/singer) & Yohan Siriwardena (Shutterbug
Ladies & Gentlemen, here are the 2 so far Keep tab of the official event page for more updates on this gig Sri Lanka.