Unscripted Makes YES Home Grown History!
This is the first time in the countdown's 8 year history that an entire ep by a band has checked in and rightly so! After their super successful launch last Friday, this has to be some pretty hardcore fan done stuff right here.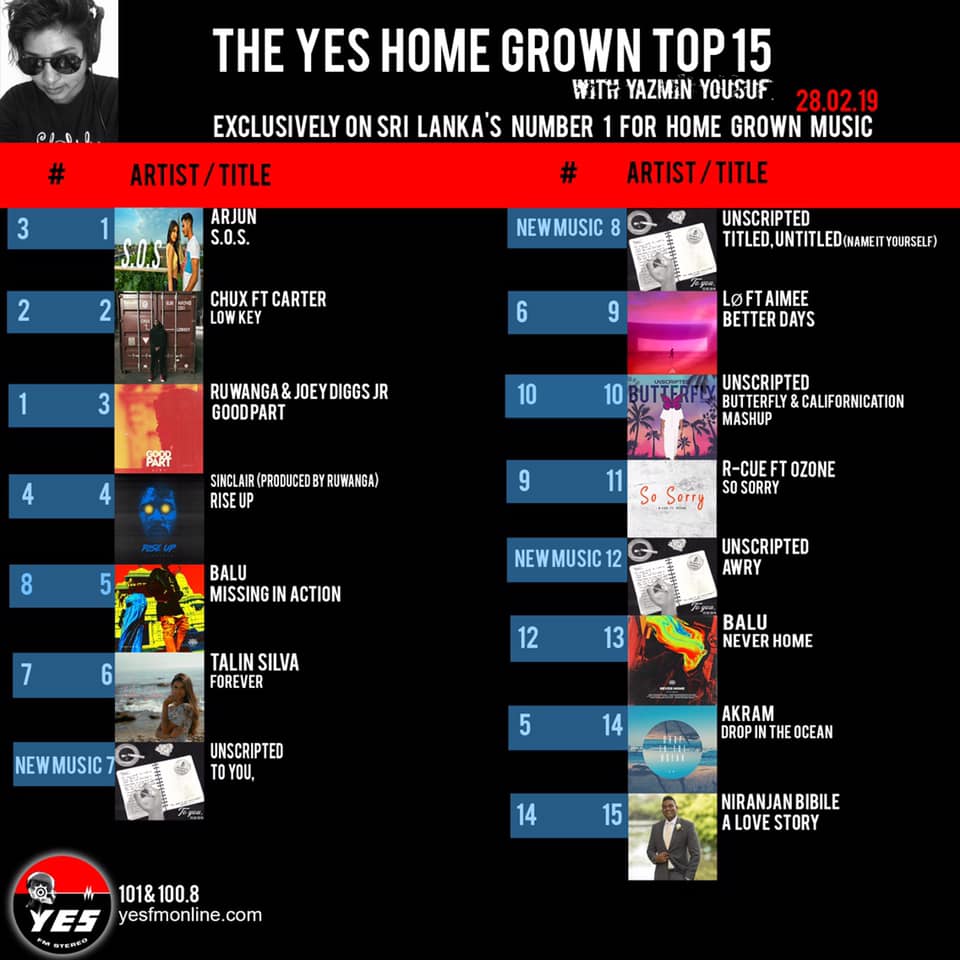 Congratz to Arjun on making it yet again on top the countdown with his recurring number 1 'S.O.S'.
Released yesterday comes this all new effort by producer Subee, featuring the folksy vocals. It's one of those rare EDM singles and it's def one to have on your playlists.
Rozanne De Zoysa is a fresher to the music scene and here's her debut, an acoustic take of 'Faded'. Produced by Izzy Wildchild.
this is one of those honest, stripped down covers you could enjoy anytime of day. We're digging this, totally worth the share yo!