The Curious Case Of Bass Hits Number 1!
The one man project from Colombo only just entered the countdown last week, to find himself right up that big daddy top spot this week with his radio debut 'Aylo'. The single is off his debut ep 'I've Never Been To Africa'.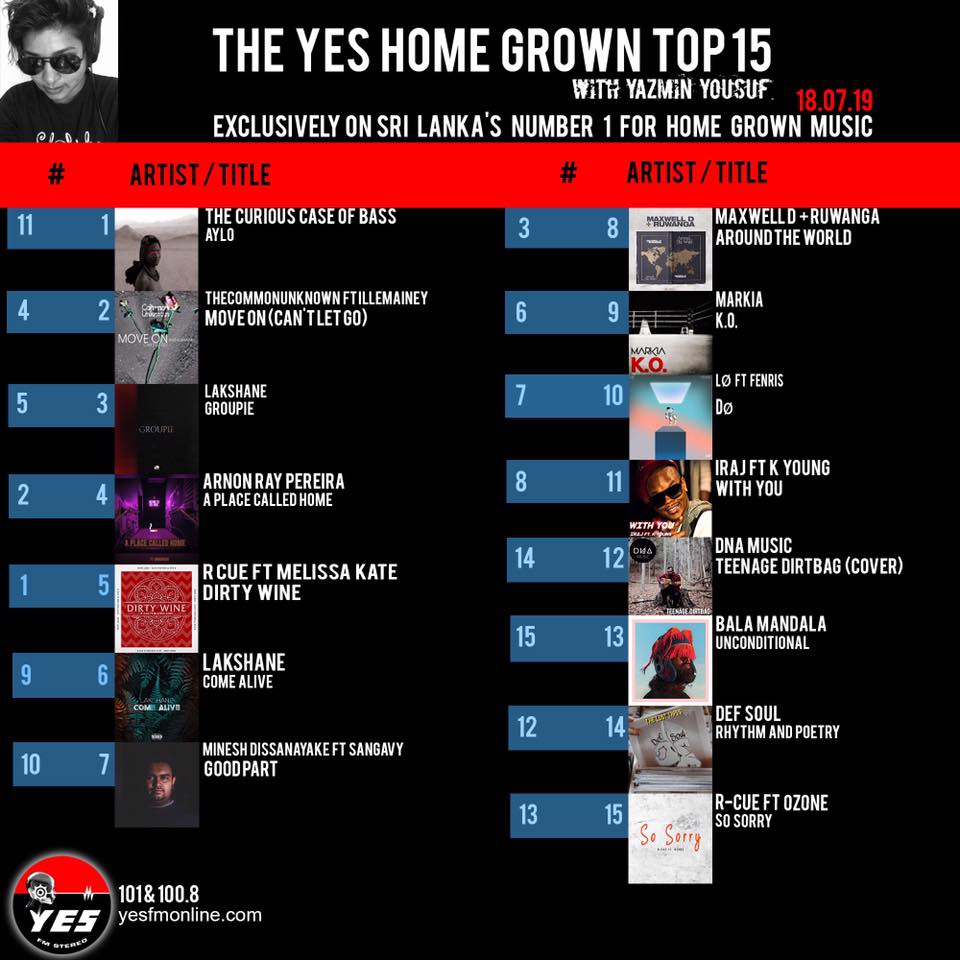 Here's the entire Ep in case you wanna check it out.
Alpha Gang's Maduwa and Magam's Shana's collaboration 'Hinawella Inne' is here and we think this makes for a pretty good Sinhala Rap effort.
Everyone's seen Naadro, Elephant Foot and various other percussion/drum groups but we doubt anyone has seen our island's first all female drum ensemble take stage proper. From what we know,
And another hotly anticipated single for the year is out and this too is another collaba from the Attalage camp and features fresher – Dhyan Hewage, rapper Ravi Jay and