Sacrament Releases Merch!
It's official! Sacrament has all new merch and for now its some pretty cool t-shirts.
Get ordering before the 1st of December..here's prices
Tee – LKR 1,600 / Ladies Tank – LKR 1,500 / Gents Tank – LKR 1,500
– To place an order please transfer/deposit the full amount of the desired item(s) to either one of the designated accounts before the 1st of Dec 2019.
Frimi ID – 2222160695 or Hatton National Bank
Dan M.J Van Dort – Acc.No – 003020679018
Once deposited please email sacramentslmetal@gmail.com stating your full name, contact number,screenshot/photo of the deposit slip, chosen item(s) along with quantities and sizes to confirm your order.
– Please refer to the size guide provided before placing your order.
– Orders will not be accepted after the 1st of Dec 2019.
– You can expect your order to be received within 3 weeks.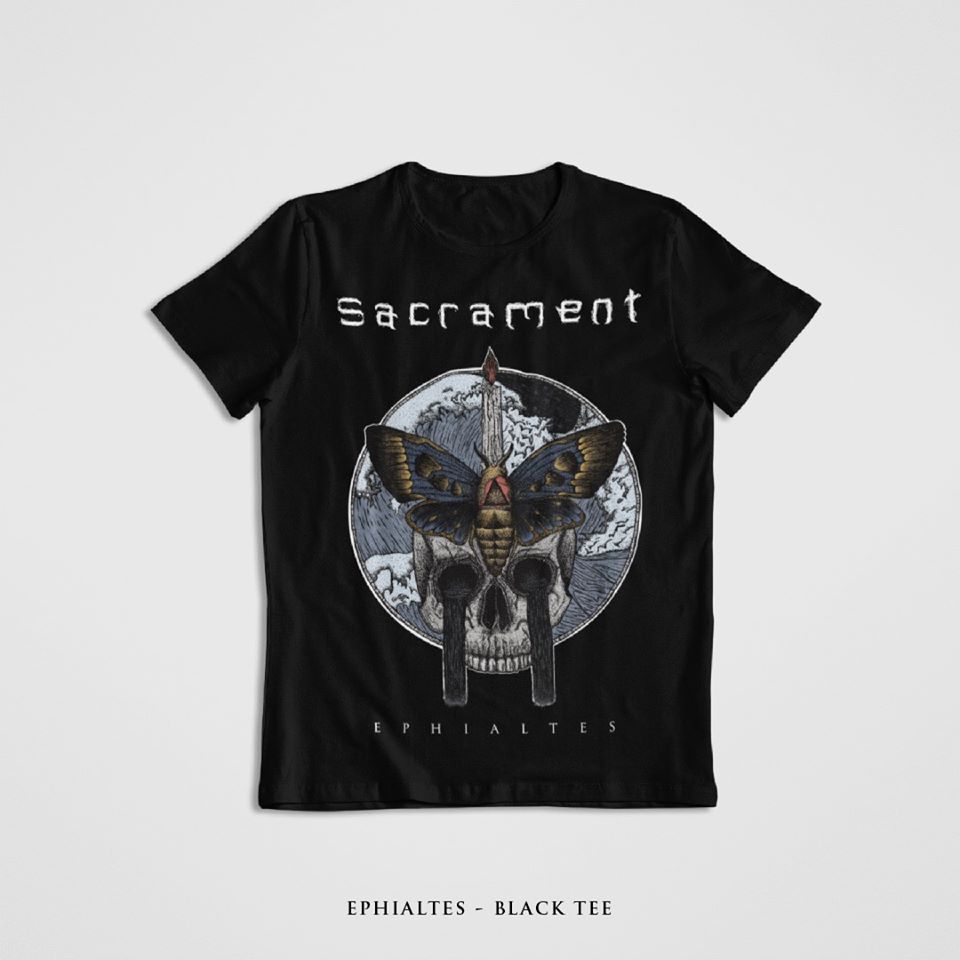 – Free 'The Perfect Apocalypse' A3 Poster for the first 80 orders. – For further inquiries please feel free to email the band.
It's been a while since Azim dropped anything in Sinhala and here's an offering that's quite different from what we're used to hearing from his camp.
It's official, DJ & Producer Van Luup will be performing at the Echoes Of Earth Festival in Bangalore, India this December. It is India's only ecologically crafted music festival and
Vidhu Jayawardena aka as the dude from Breathspace (defunct) has ventured out as a solo artist and we think its a pretty good move for him! We love his new