Sacrament Releases Merch!
It's official! Sacrament has all new merch and for now its some pretty cool t-shirts.
Get ordering before the 1st of December..here's prices
Tee – LKR 1,600 / Ladies Tank – LKR 1,500 / Gents Tank – LKR 1,500
– To place an order please transfer/deposit the full amount of the desired item(s) to either one of the designated accounts before the 1st of Dec 2019.
Frimi ID – 2222160695 or Hatton National Bank
Dan M.J Van Dort – Acc.No – 003020679018
Once deposited please email sacramentslmetal@gmail.com stating your full name, contact number,screenshot/photo of the deposit slip, chosen item(s) along with quantities and sizes to confirm your order.
– Please refer to the size guide provided before placing your order.
– Orders will not be accepted after the 1st of Dec 2019.
– You can expect your order to be received within 3 weeks.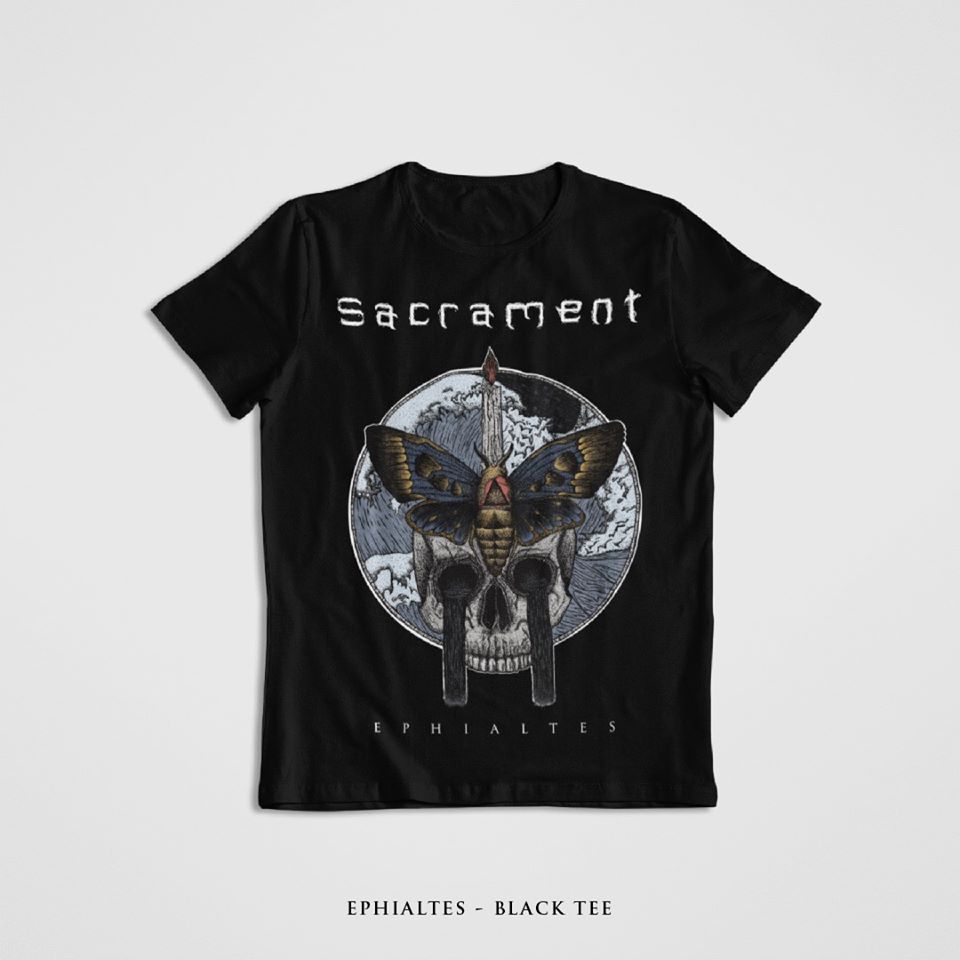 – Free 'The Perfect Apocalypse' A3 Poster for the first 80 orders. – For further inquiries please feel free to email the band.
This single is La Signore like you've never seen him before – pretty straight up and oozing of so much real during one of the most challenging political seasons of
Here's a side of the Drill Team you dont get to hear everyday and we think this makes for some pretty good, solid listening.
This is some awesome stuff right here, the reactions..priceless! a must watch for all BBN fans =D