Ruwanga & Joey Diggs Jr Are On The Top Again!
26 weeks on the YES Home Grown Top 15 and at number 1 for yet another week is 'Good Part' by Ruwanga & Joey Diggs Jr! Not familiar with the song? Here it is
Here's the countdown at a glance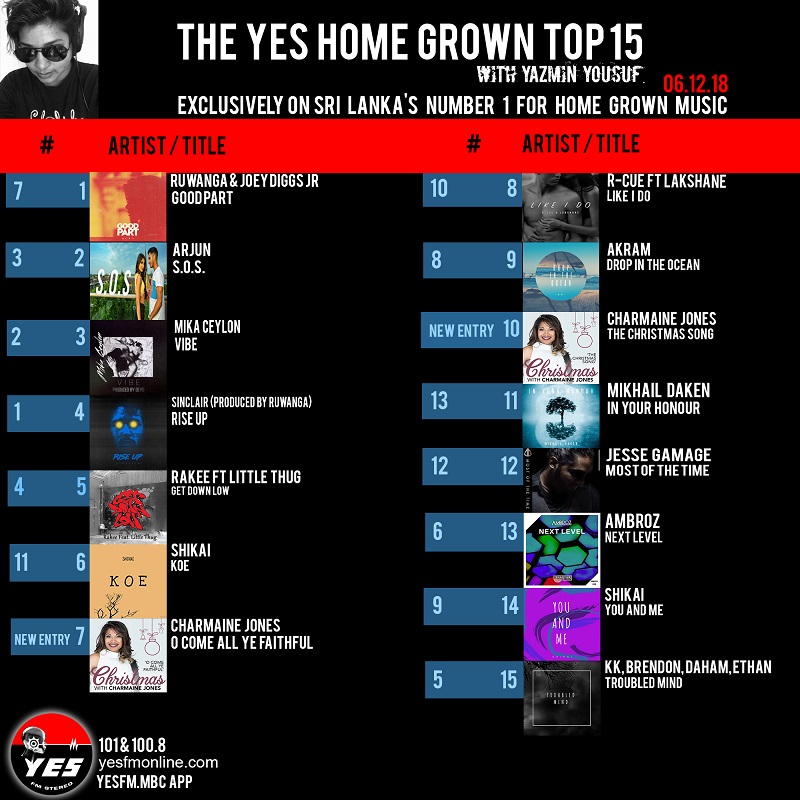 It was a special night which saw Daffy Maestro debut live and as for the other acts, simply exceptional! here's what you missed Border Movement Lounge | Live Session |
This is some pretty good work of sonic art, very chilled and almost mix ready..see how you dig this producer's first ep
Roveena has an all new cover and this one is a brilliant, soulful take of Carrie Underwood's single 'Church Bells'.