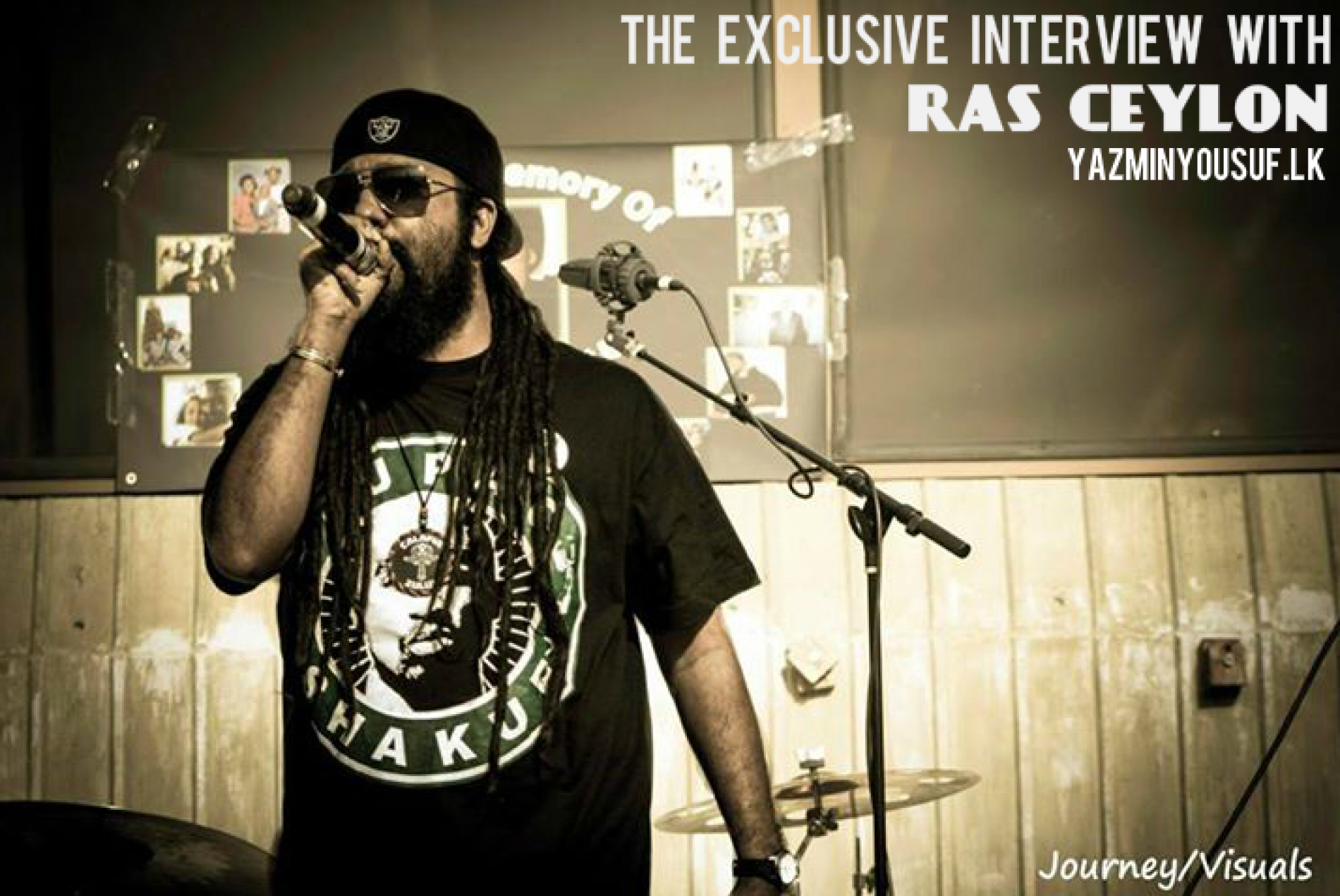 Ras Ceylon On Heal Lanka: The Documentary
Ras Ceylon made an announcement last Saturday about his single "Heal Lanka" getting its video out finally, we had to reach out to him and get the scoop for you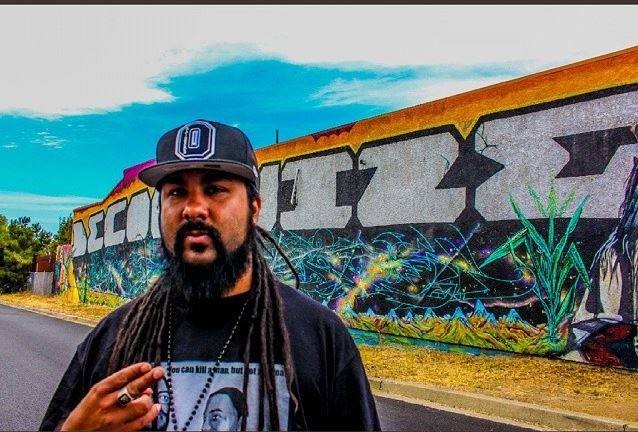 YY: Heal Lanka the video, its been a while since anything happened with the video at all, glad its finally getting a release date..do give us details on this.
Ras Ceylon: The music video itself is not getting a release…However, this recent video that was put out is the "Heal Lanka" trailer and statement addressing the recent tragedies in Sri Lanka. "Heal Lanka" spoke to many of the issues that brought these problems that we are seeing now to ahead so it's important to revisit this concept. We have been documenting my journey from Sri Lanka to now and are developing all of the footage into a documentary film to be released before the end of this year.
YY: Mainstream media, worldwide has always had its own issues with supporting strong message efforts similar to Heal Lanka be it on the press or electronic, how do you feel about this?
Ras Ceylon: Honestly, I started as an underground Hiphop artist in the mid/late 1990's and I have never been thirsty for mainstream attention. While it would be great to have the maximum amount of people exposed to what I am putting out, I have and will always refuse to compromise my message for commercial success. In recent years, I have been encouraged by the amount of attention these efforts have been getting, particularly when I was living in Sri Lanka. Being in newspapers, on TV and radio in SL was a big deal to me and I really appreciate the love shown. I think that despite the corporate machinery that separates the artist from the consumer, the masses of the people still want and need to connect with art that is engaging in reality. Fantasy can only last so long before the illusions are exposed.
YY: Would there be a documentary release based on the single?
Ras Ceylon: Yes, we are close to finishing the documentary which is now 2 years in the making. There is a lot we covered from performing at Sri Lanka Unites Future Leaders Conference in Jaffna all the way to New York City for the 40th Anniversary of the Universal Zulu Nation and of course all kinds of events here in California with the youth and my community of Oakland, where I am based. It is still "Heal Lanka" as the overall theme but the struggle is universal from Sri Lanka to the States so we are attempting to show the breadth of working for human rights using music and education locally and globally.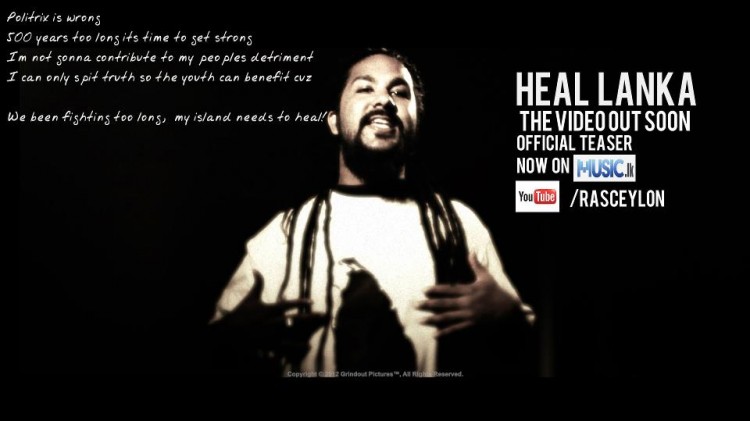 YY: As an artist who has always remained consistent with what you stand up for, how do you think this single has impacted since its release in 2011?
Ras Ceylon: "Heal Lanka" the song definitely has the craziest back story of any single track I have made! It was actually my third song written all about Sri Lanka, starting with "Decolonize" which was on my 2004 CD and then "My Island (Civil War Era)" in 2005 and it kind of came out of nowhere. It was originally written in response to an artist I have worked with name Humble the Poet out of Toronto trying to associate me with a "Boycott Sri Lanka" campaign in late 2009 that I did not agree with. In response to that I released "Heal Lanka" in 2010 to make clear my stance on the post-war prospects for peace. It was then highlighted by Colombo based www.groundviews.org and got some attention worldwide. I never planned to do much more with the song until I started performing in Sri Lanka in 2012 and it always got a great response. Once we shot the video in Colombo and I returned to the U.S. I never imagined that that it would be removed from radio rotation and then have the entire production the music video halted. After that, I can't lie I was extremely disappointed in the repression we were getting. After all, the song and video are about healing, unity and justice, which are all clearly keys to post-war reconciliation. Now in 2014 having the lyrics: "no more wars of attrition / no more ethnic division / its due time to end RELIGIOUS CHAUVINISM" be so relevant is even more upsetting. It's like the exact things I was rapping against have gained more power and that is pretty scary. I know there are a lot of Sinhalese people that feel the same way I do, so I will speak for them as well because we can't let the actions of a few power hungry people continue to speak as if they alone define who deserves to be a Sri Lankan.
YY: You've been noticing the underground rap war (Drill Team vs Durty 4 Four) and felt the need to say a few things as a senior from the home rap scene, do spill ?
IRas Ceylon: I smile anytime I see Sri Lankan's engaging in real Hip Hop elements, so just noticing there was a rap war was a trip to me. I haven't really got the whole background or heard the music yet but I intend to check it out. I do feel like an elder statesmen for SL Hip Hoppers being the 1st Sri Lankan Rapper to put out an album back in 1999 and now building a lot with the Godfather of Hiphop Culture Afrika Bambaataa and being an official member of the Universal Zulu Nation it is my duty to help restore the culture through right knowledge of Hip Hop. We got the Untrapped Movement with other Zulu OGz coming out soon over a lot of "trap beats" so I thought that's a trip they got "drill music" in SL..we maybe doing some collabs with cats over there soon too!
YY: Anything you'd like to mention and anything you'd wanna tell your fans?
Ras Ceylon: I wanna tell all Sri Lankas to stand up for love, truth, peace, freedom and justice. Unity is the key, don't let fear hold you back from speaking up for what you know is right. I will do what I can from here in the U.S. until I return to Sri Lanka again, Most High Willing sooner than later. Stay in tune @rasceylon on twitter and Instagram, subscribe to www.youtube.com/rasceylon and plz utilize social media with the hashtag #HealLanka as we move forward into July 2014 after a dark June..Heal Lanka, decolonize your minds!
Haven't heard the single?

photo credits: 
Majtabah Walai
 (featured image)
support an independent photographer by recommending their work
Here's another December release! Rapper KVN J has been on the rise for most of 2022 and his latest, 'Broken Angel' samples the biggest by Aarash that shares the same
He's an honest, simple artist and hence we support him fully. Source:  How the funds will be used So far – I've backed myself. In 2013, I'm proud to say I
And its here! The full video drops on the 21st of Jan and also from what we know there might be an interesting remix of this too by a underground