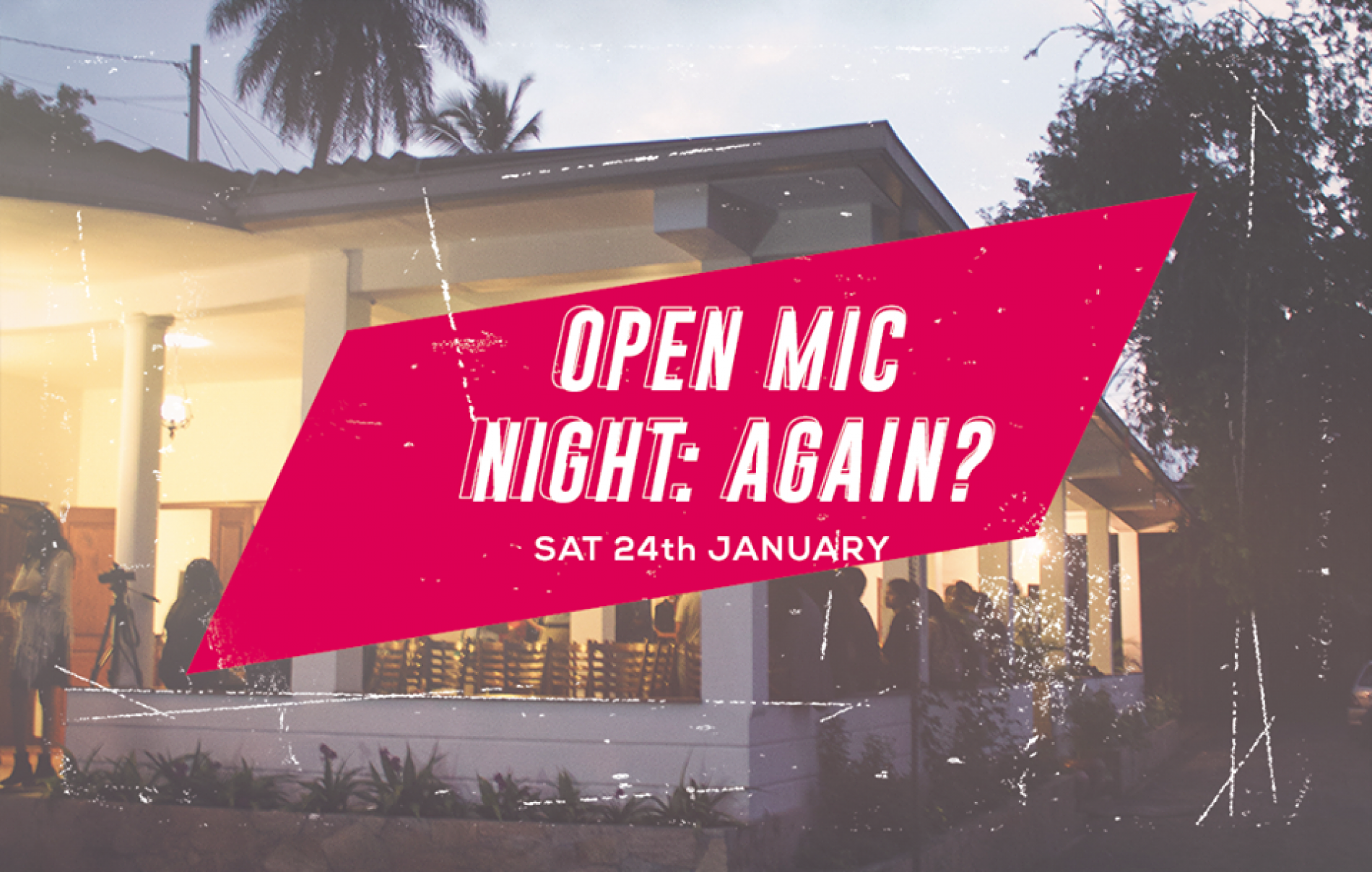 Open Mic Night (Kandy)
Kandy sees its second Open Mic Night in 2015 and we think this is gonna be another good one!
Source: Fb Event Page
Looking to perform that night? We'd love to have you aboard. Performers feel free to call 077 382 1219 if you'd like to reserve yourself a time slot or may just arrive at the event and speak to a member of the organizing team. Those performers who confirm prior to the event will have personal artist profiles on our website which is currently being put together by our IT geniuses at Kodings.
Line up so far…
Sanchith
Adrian
Roger
Nadia
Shahim
Prashanthi
Check out their website
We don't know who else is scheduled to play tomorrow but one thing for sure, our very own Huzni is gonna be performing with his new partner in crime, Shashintha from
We always look forward to this awesome event by Coco Veranda! Performing tonight is Salvage, Enosh, Shabeeb, Thushini, The Virtusa Choir, John Rajitha and more including a wee performance by
There's a darn good reason why this event is even there in the first place and we bet you must have figured it out already, in case you haven't, google