News : Whirlwind Launches Their 'My Darkness' Unplugged Lyric Video Content
The founders of Sri Metal – Whirlwind are going to be releasing their second unplugged remake and this time around, its 'My Darkness' from the album 'Agony'. They've got a lyric video in the making and they want you to be a part of it!
They invite you to share your own interpretation of 'My Darkness' in the form of drawings and artwork for the song as you feel it and see it. You don't need to be an artist, and you can use any illustration technique you choose (traditional or digital), as long as the artwork size fits into 16:9 aspect ratio resolutions (landscape). Few selected submissions will receive complimentary gifts.
If you haven't heard the track before, here's the link :https://whirlwind.bandcamp.com/track/my-darkness

Email your submissions to whirlwindrocks@gmail.com or post your image to Facebook or Instagram, tagging @whirlwindsrimetal and #mydarkness☠️ before the 27th of November 2020.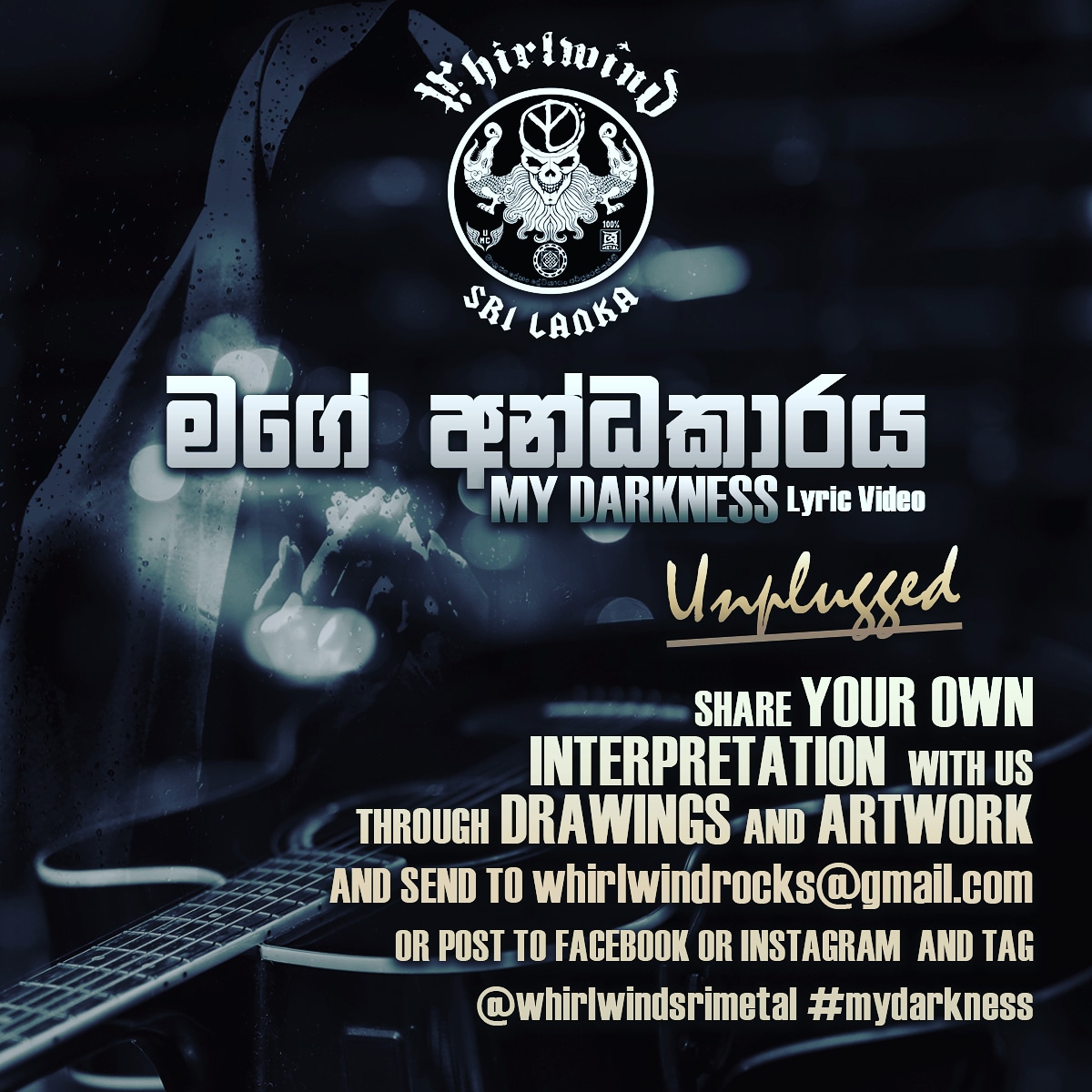 And the single they have been teasing for quite a while is here and we its a pretty fun, non in your face kind too! See how you dig and
Produced by G.O.A, this Sinhala Rap single dropped not too long ago and we believe this could be Dicky Nau's debut single. It features K Mac (44 Kalliya) & DKM
we've heard so many covers but this has to be one of the outstanding ones as apart from "that robotic voice" it's got this guitar that's adds to the undertone