News : Unscripted Completes Week 6 On The YES Home Grown Top 15!
Spending their 6th week on top the YES Home Grown Top 15 is K-Town's finest – Unscripted, with their take of 'Losing My Way'.
Here's the single in case you wanna check it out!
Here's the countdown at a glance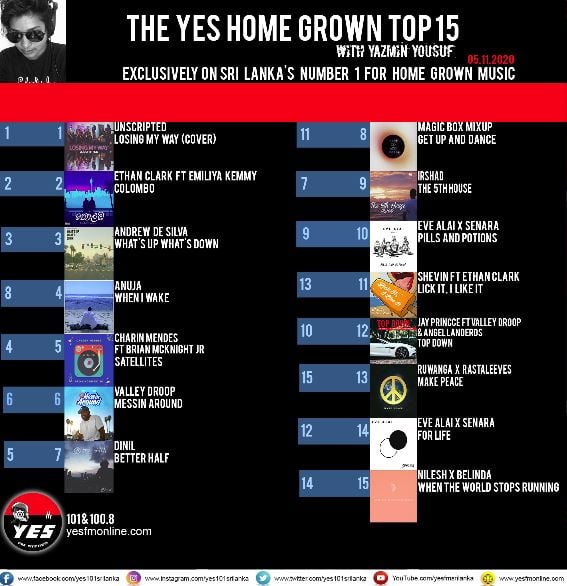 Power packed and full of mad moves is this all new drop for 2020 that was released yesterday. We think these the Randhir + Dhanith Sri dynamics are so much
The track got its official release on YES101 yesterday and also saw the animated video makes it debut on the interwebs. It's a nice, light n fun summer single which
Released a few days ago, here is singer & songwriter Asela Perera's newest offering.