News : Shevin & Radesh Stick To Number 1 For A Second Week!
Producer Shevin's take of 'Never Say Never' featuring Radesh on vocals spent its second week at number 1 on the YES Home Grown Top 15. This is Shevins second collaba on the countdown. His first release was 'Lick It, I Like It' featuring rapper Ethan Clark.
Not familiar with the single?
Here's the countdown at a glance!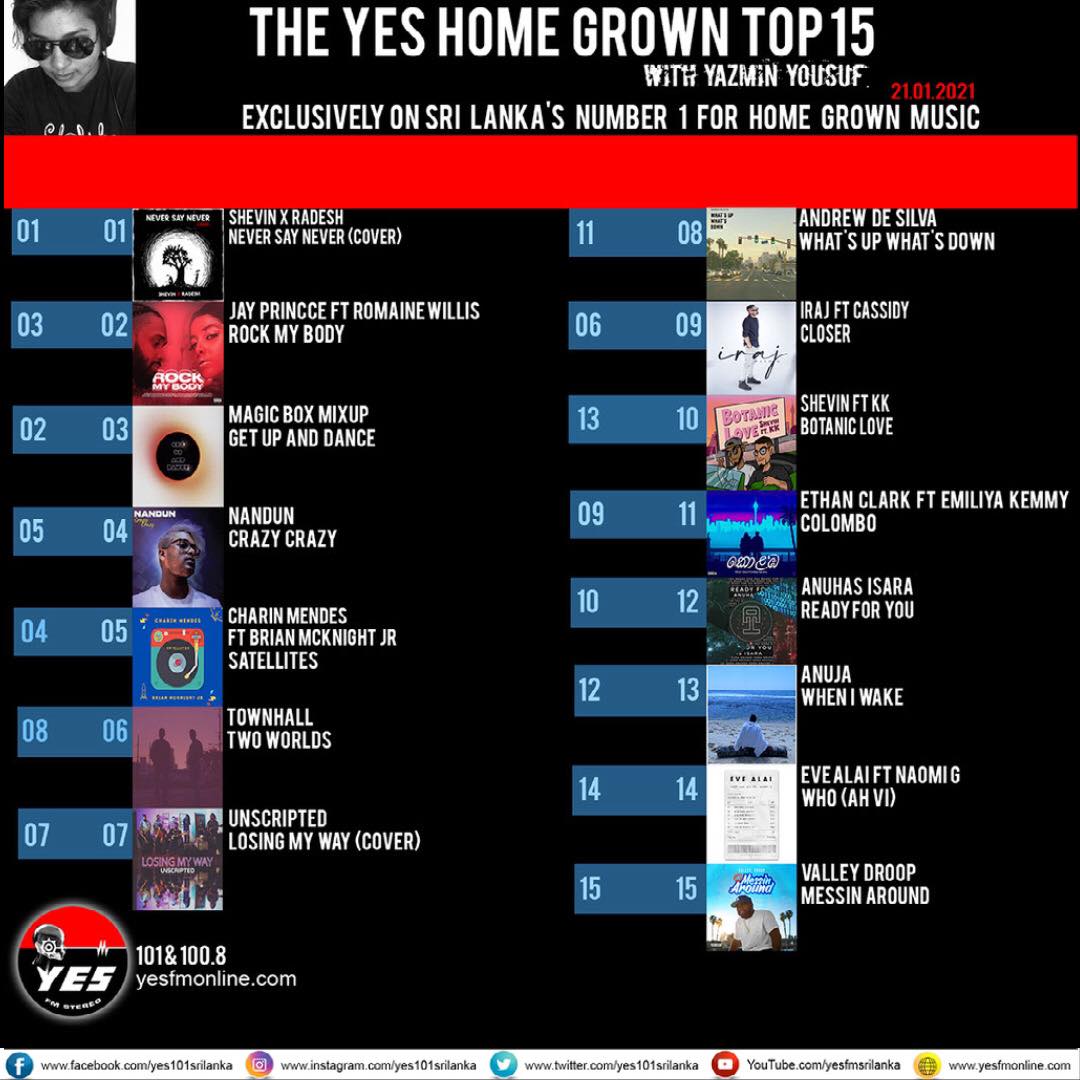 JD & Nimanthi are two fairly new names from the Sinhala scene and we believe that this is their debut offering featuring RapZilla.
Hauntingly beautiful is this single by Ajith Kumarasiri that was released back in 2008. See how you dig this.
Awesome Name Day vibes to Natasha Soysa (singer.ex Melodic Maidens)  from us here at team Decibel.lk photo credits: Di Lee Photography Support an independent photographer by recommending their work