News : Nikhil Hits His First Number 1!
It's official, singer & songwriter Nikhil hit his first number 1 on the YES Home Grown Top 15 last night. 'Alright With Me' is the most played locally produced single on YES101. Here's the single in case you're not familiar.
Here's the countdown at a glance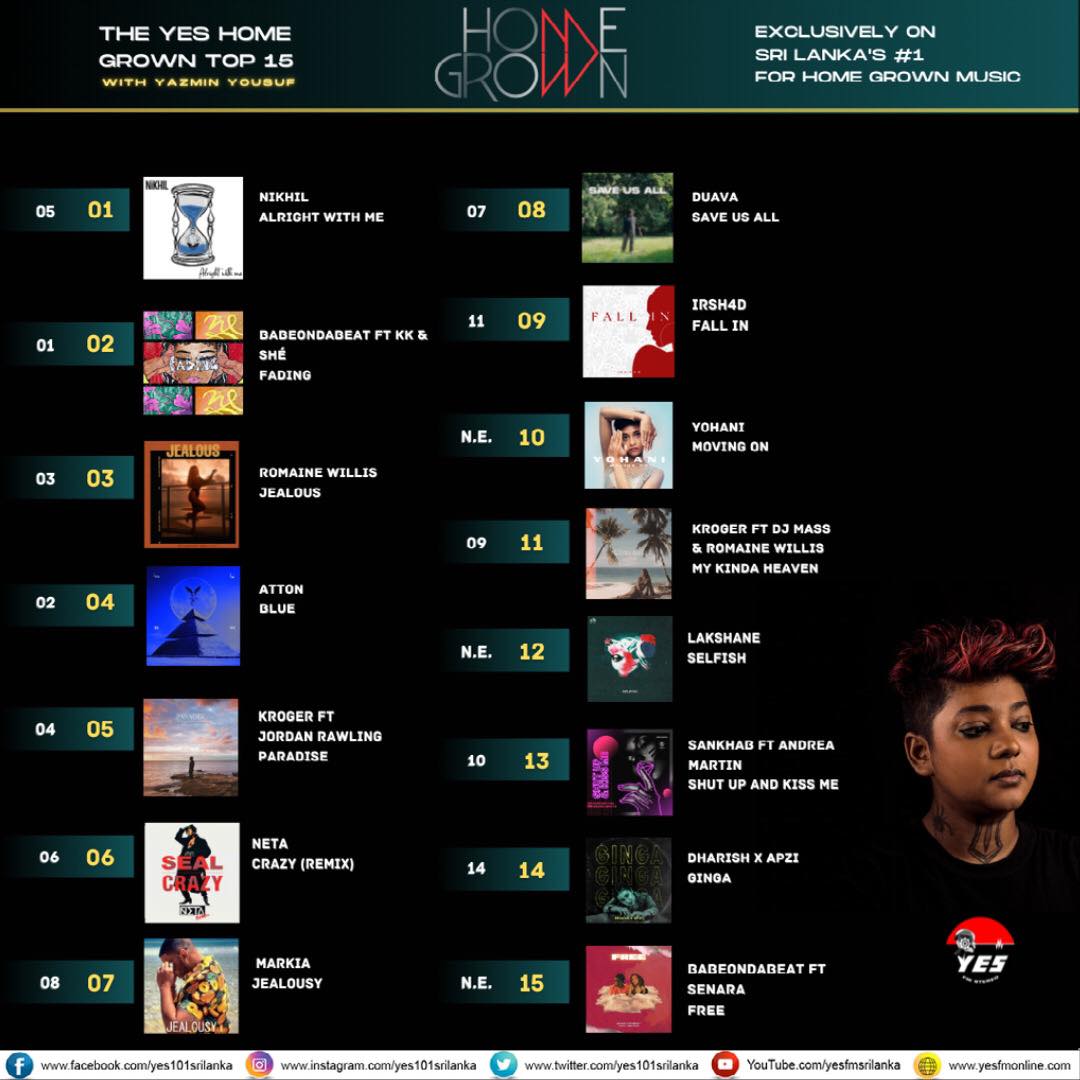 The queen of lankan hip hop is back and has a brand new single that features rapper Kaizer Kaiz. Here's a live performance of the single.
Now here's a Sinhala Rap effort that's some pretty impressive stuff by Shan Putha. 'Santhosey' features a cameo by Dr BSKing and makes for a pretty interesting, cinematic music video.
this mashup is crazy hard and we like to tag it with a caution: Listen when way happy. its a pretty decent effort thought we hate the way it ends..see