News : Nandun Hits Number 1 Again!
'Crazy Crazy' a former number 1 by singer Nandun is back right on top of the YES Home Grow Top 15 after a 2 week break. Here's the countdown at a glance.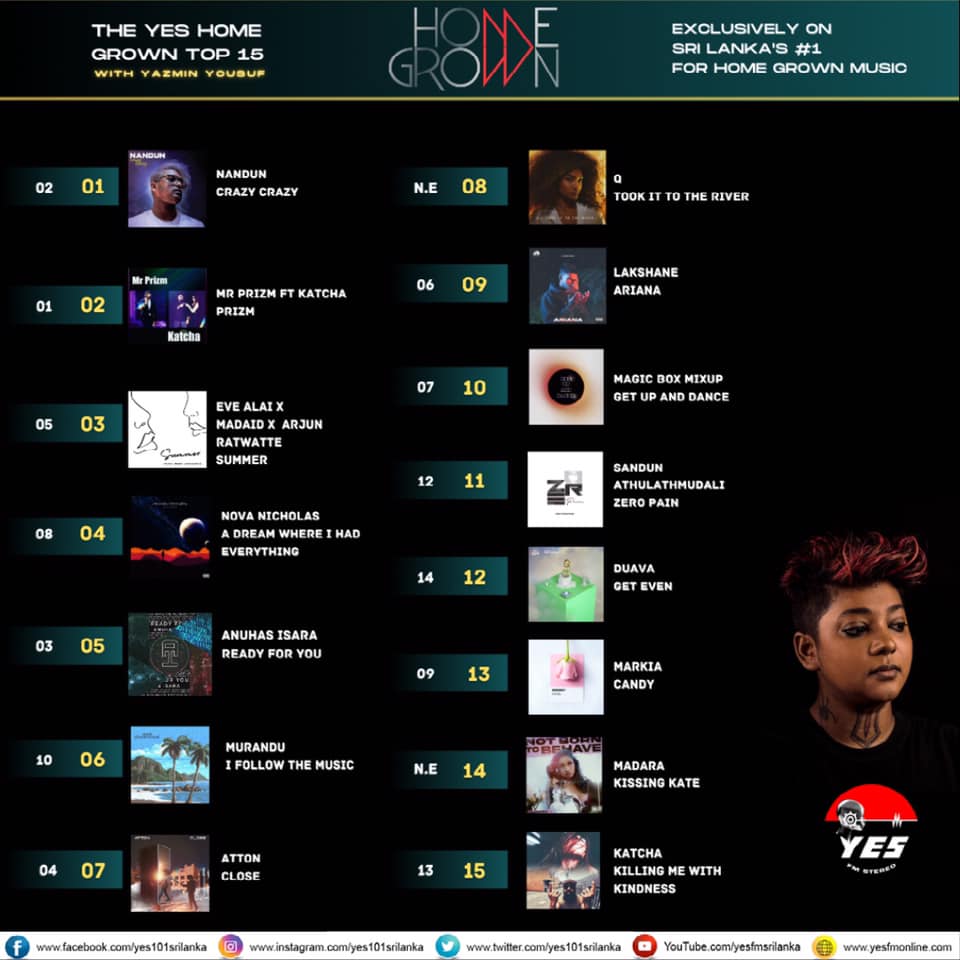 Not familiar with the single? Check it out
The front man of Cosmogryal every now and then does drop a cover and we think this unique to him take is just worth the replay.
Released during the weekend, this all new single by a fresher from the Sinhala music scene is taking over, and in a good way. Miran Archana is also known for
'Sthuthi', the album by rapper Big Doggy has been in the works for a while now and Saturday saw it have an impressive debut on the local itunes album charts!