News : Its A 3rd Week For 'Summer' On Top The YES Home Grown Top 15
Its official! 'Summer' that awesome collaba by producers Eve Alai & Madaid, with vocalist Arjun Ratwatte has spent 3 consecutive weeks at number 1 and we are not surprised.
Not familiar with the single? Check it out already!
Here's the countdown at a glance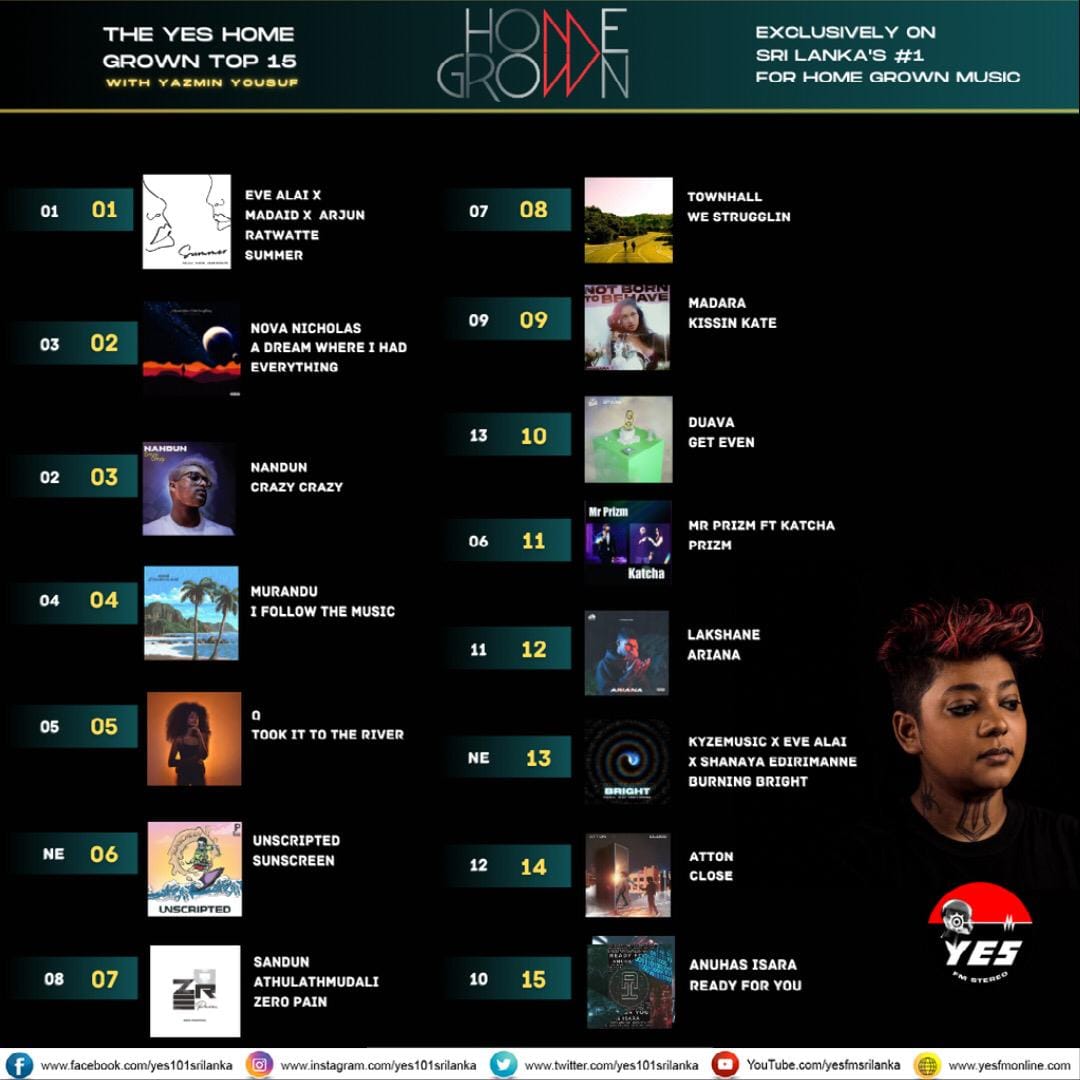 Produced by Nishan Daniel, this stripped down version of Coldplay's epic classic gets covered by YES Home Grown Award Winner – Nathan Eardly.
The producer & singer dropped the announcement on his birthday (happy cake day man) and we think this is gonna be a solid fire starter of a single! Stay subscribed
Music Matters is one of the best things to happen in a very long time and are an incredible collective of musicians and artists. This random jam by Disc Pattis