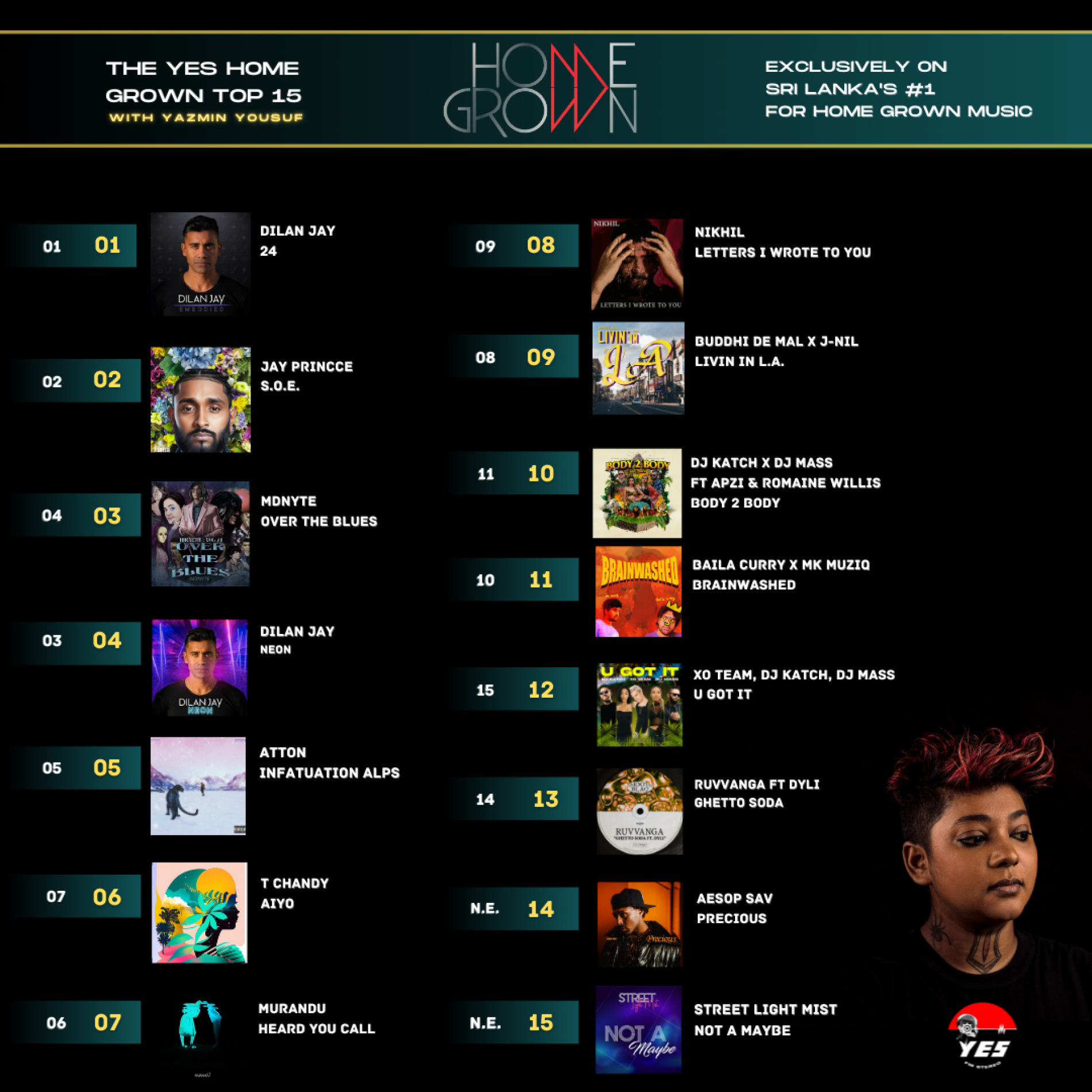 News : Dilan Jay Is #1 For 3 Weeks On The YES Home Grown Top 15!
The 27th of April marked a 3 week stay at number 1 for Dilan Jay with his single '24' on the YES Home Grown Top 15. The single is funky, fresh and owns a 2023 vibe! Get with it by pressing play.
Here's the countdown at a glance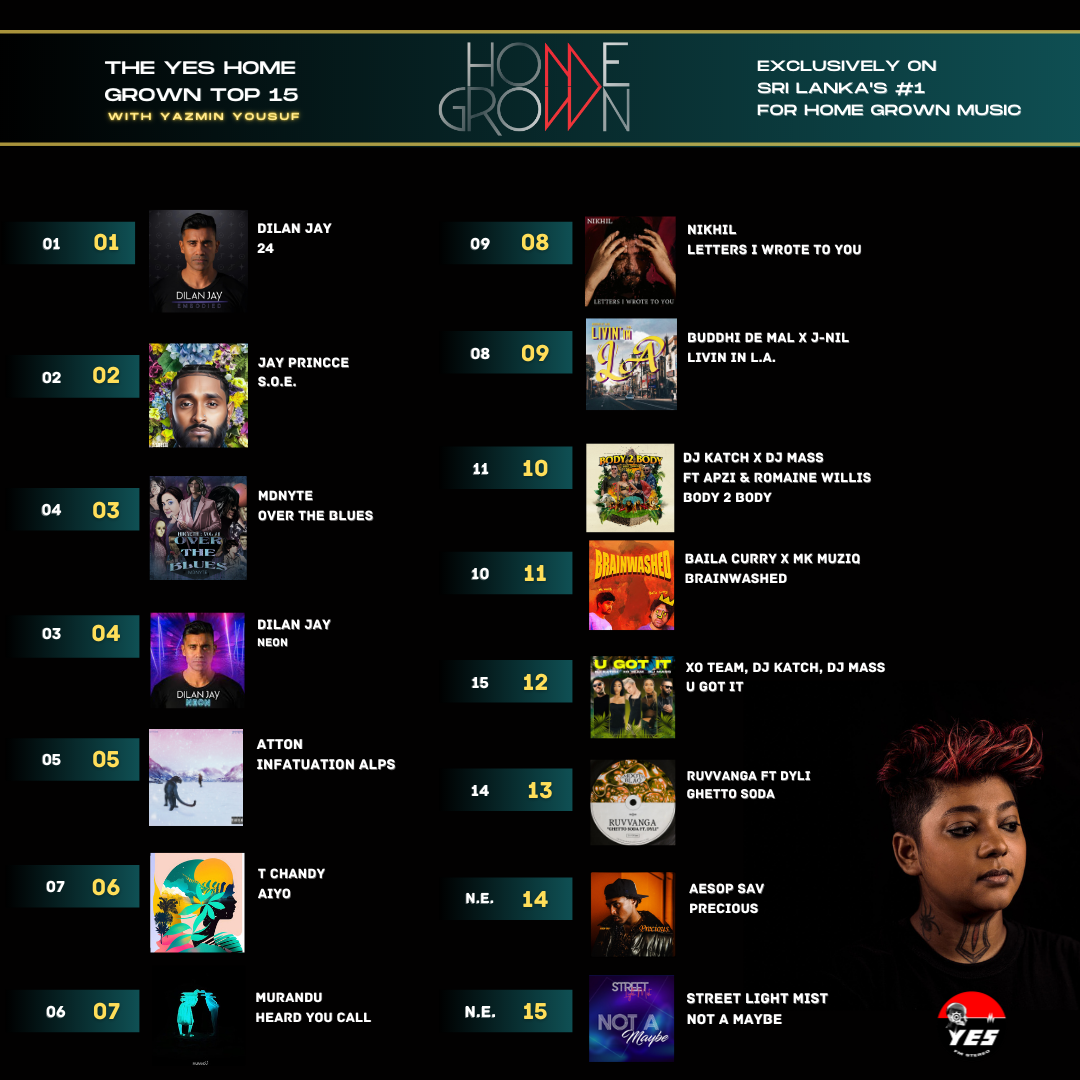 If you have been to the last 2 times Ranidu played then you would have grooved to this live…even if you didnt, here's that slice of awesomeness! We call this,
The island's only punk band (the second one we've known after Spitty Angels Fire in the 2000's) are back with their debut Sinhala drop – 'Amuthu Lokayak'. We caught up
It's only fitting that a the rockers of the country start something of their own too and it's honestly a breath of fresh air..thoughts? Arjun Dhas  Ravin Rathnam Selfie rap???