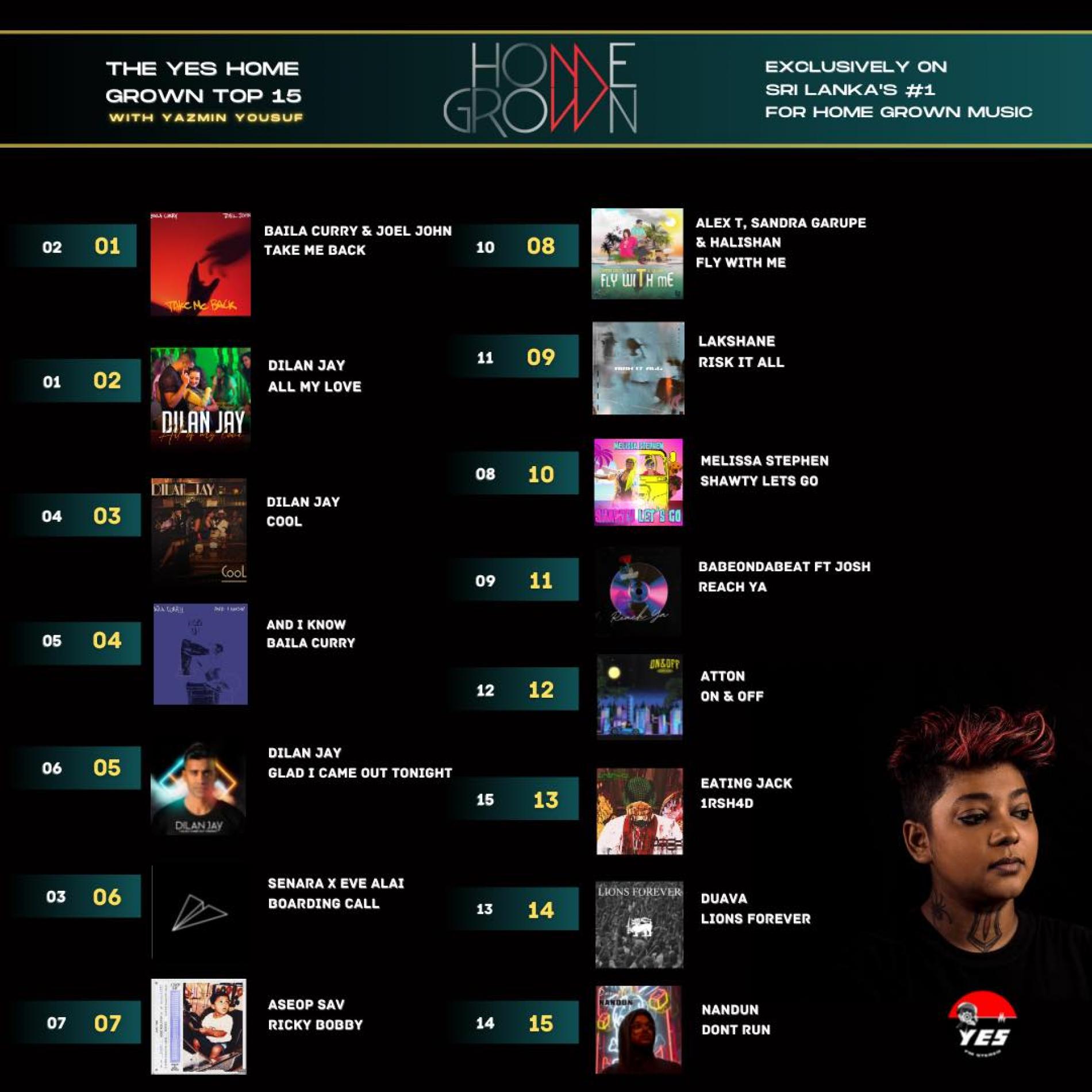 News : Baila Curry & Joel John Hit Number 1!
Last night saw the one man project, Baila Curry & vocalist Joel John hit number 1 for the first time on the YES Home Grown Top 15! 'Take Me Back' is currently the most played island produced song on YES101.
Here's the countdown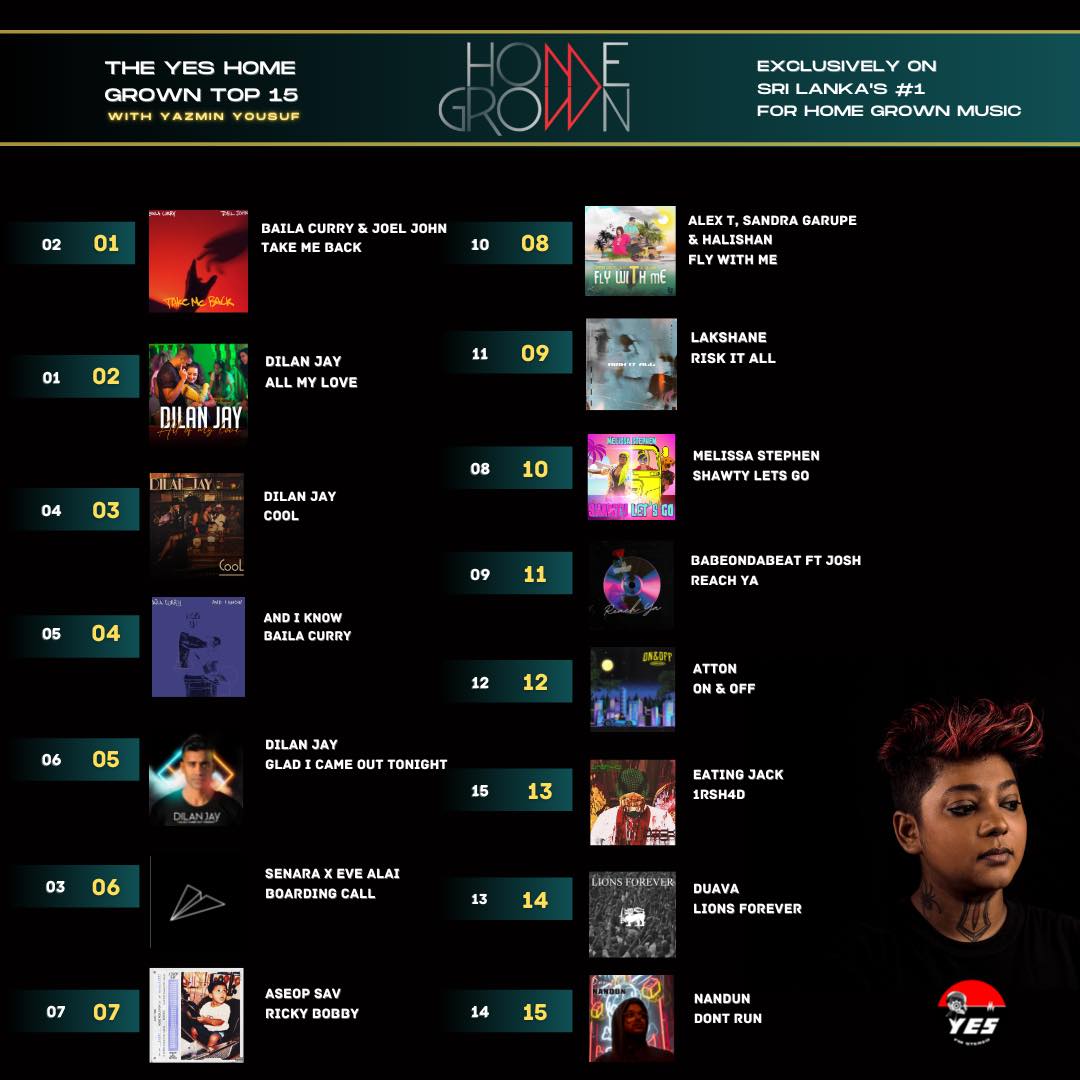 Awesome name day vibes to Sohan Ratnaike (frontman Fallen Grace), Ruwini Seresinhe (singer.pianist) & Nikhil D' Almeida (singer/TNL Onstage Winner.solo category.2014) from us here at Decibel.lk photo credits: Chan for
Released a few days ago comes this all new collaba by Mechanic & Didula Tharusara. Titled 'Charudhehini', the video is shot at the amazing Vinyl Cafe and is released thru
Released on the 12th of July comes this all new single by rapper J-NiL featuring Chunkey & Misha. Strong and just a statement for a 2022 Sri Lanka!