News : Baila Curry & Joel John Hit Number 1!
Last night saw the one man project, Baila Curry & vocalist Joel John hit number 1 for the first time on the YES Home Grown Top 15! 'Take Me Back' is currently the most played island produced song on YES101.
Here's the countdown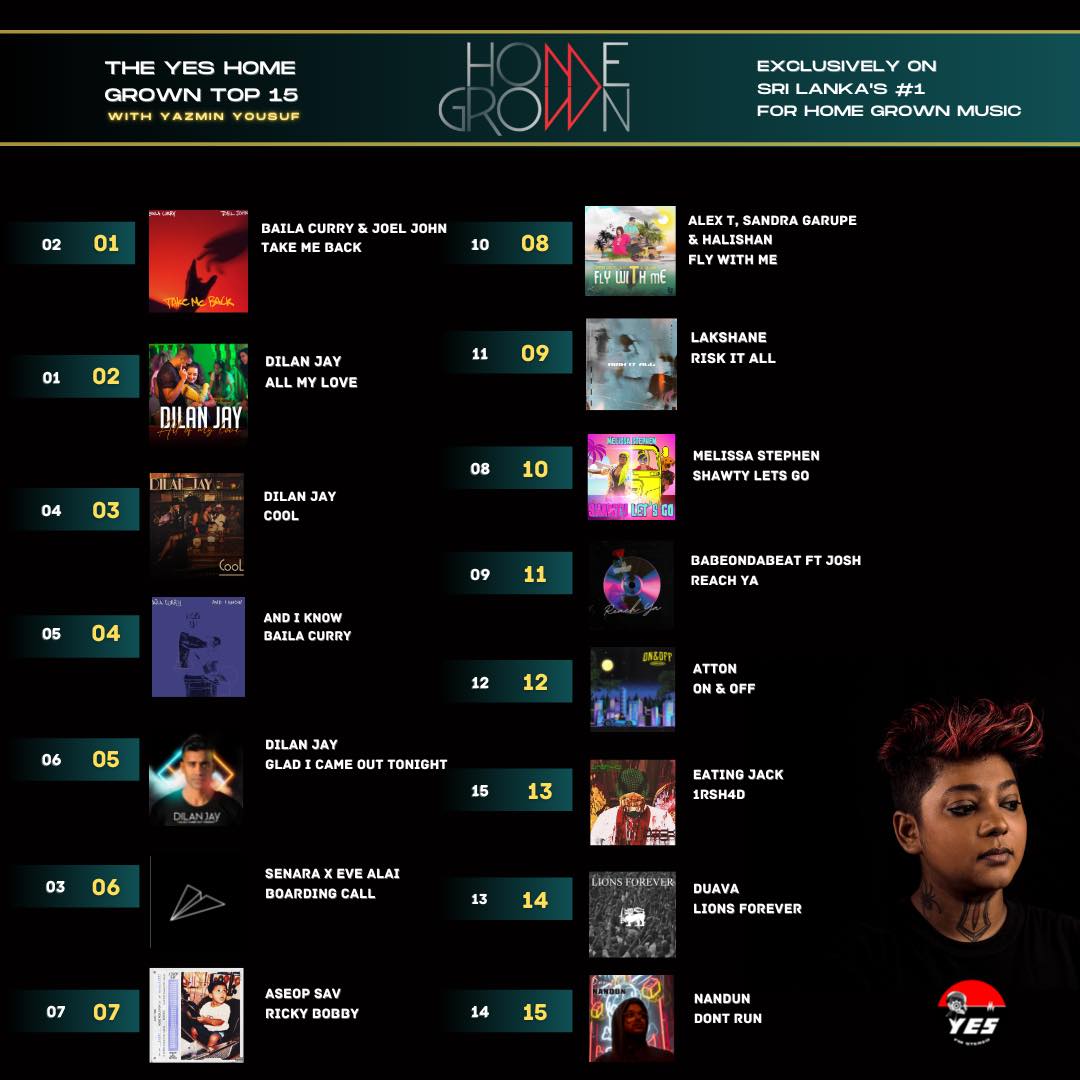 Here's a collaba that's just really good by Hirushi featuring another vocal powerhouse – Bachi Susan & award winning producer Pasan Liyanage.
A fitting tribute to those who lost their lives in the Easter Attacks by an all star ensemble is what this is and we think, this is one heck of
The first music video / single off Cairo Rich's newest album 'Lil Rose' got dropped on Valentine's Day. 'Old Arrack & Whisky' features Assasinandie on vocals and this sure is