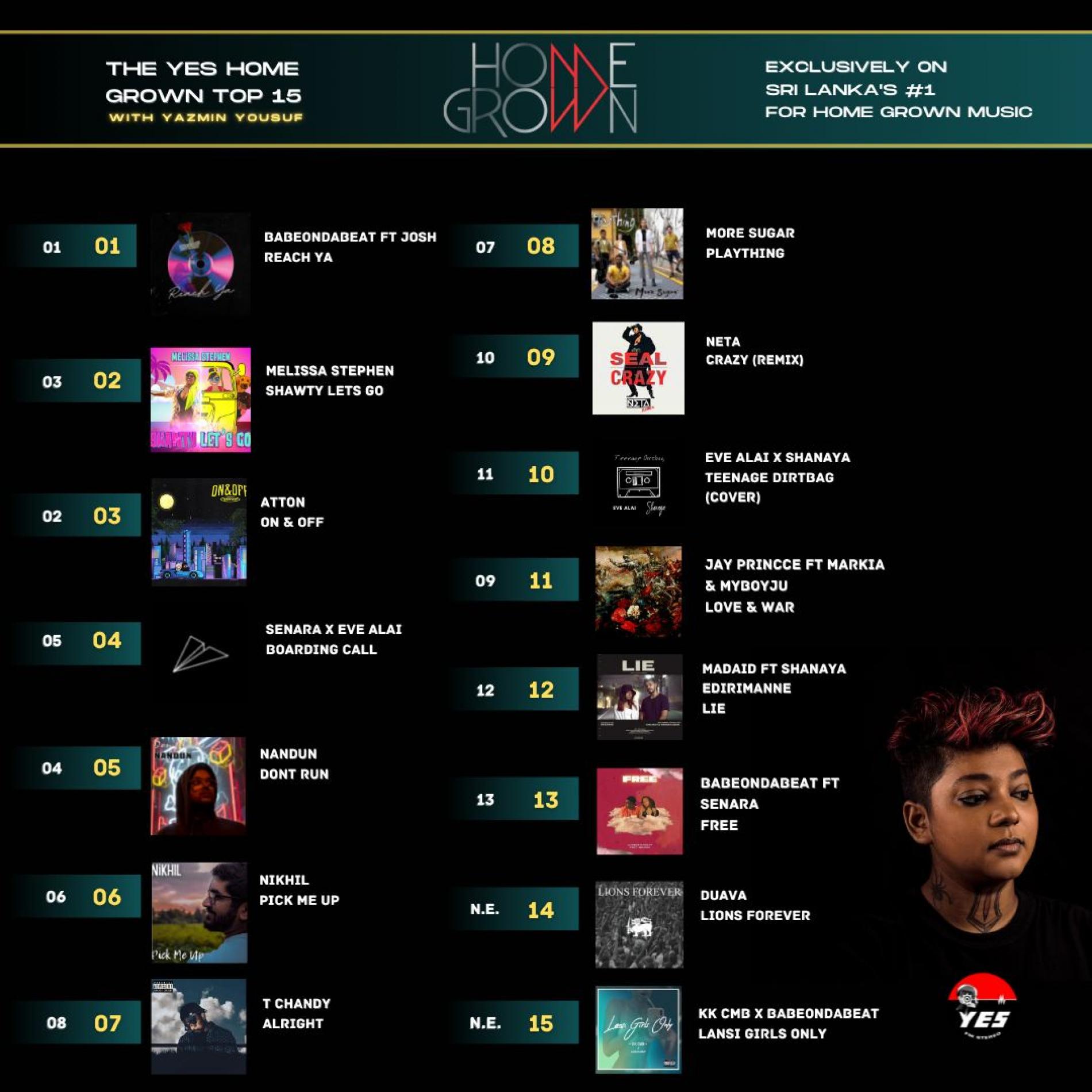 News : BabeOnDaBeat & Josh Stick Tight For A Second Week At Number 1!
Looks like they are here for the stay at that big daddy top spot! Producer & Dj BabeOnDaBeat & Josh's collaba 'Reach Ya', sticks tight for a second week on top of the YES Home Grown Top 15. This is vocalist / radio personality Josh's first single and, is babeondabeat's second number 1. First one being his collaba with vocalist Senara, 'Free'.
Here's the countdown at a glance.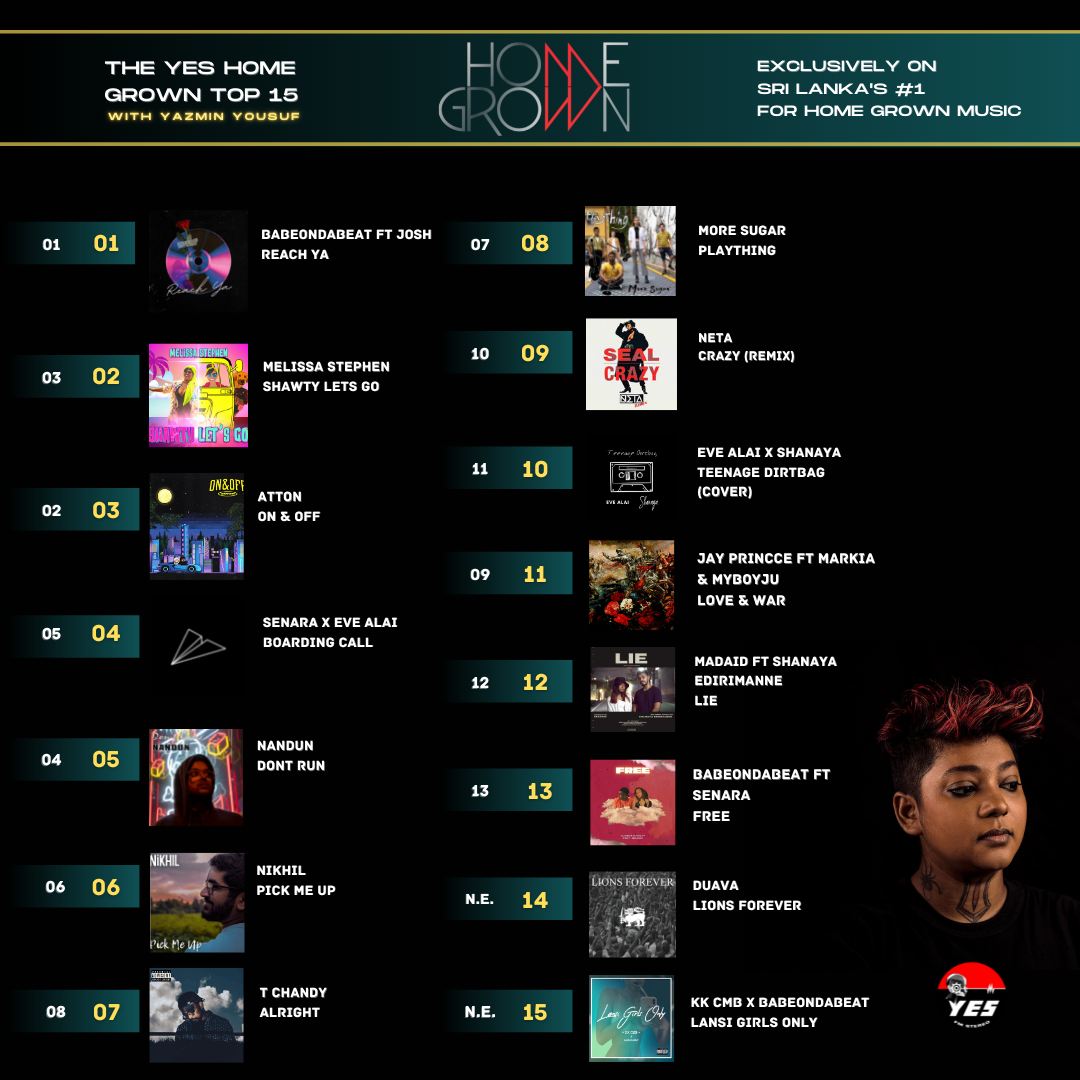 We think this clip is fantastic, the guitar work alone is very impressive…we are starting to think this album might be a darn good solo effort! Check out the teaser
Here's another collaba from the Young Melody camp and this time around, producer, singer & director Azim features two freshers from the Sinhala Rap Scene – Rude Boy Ray & Mansa
we had a sneak peek of this a few months ago and were impressed at the quality and work that is this debut offering by Sacrament: a new metal band