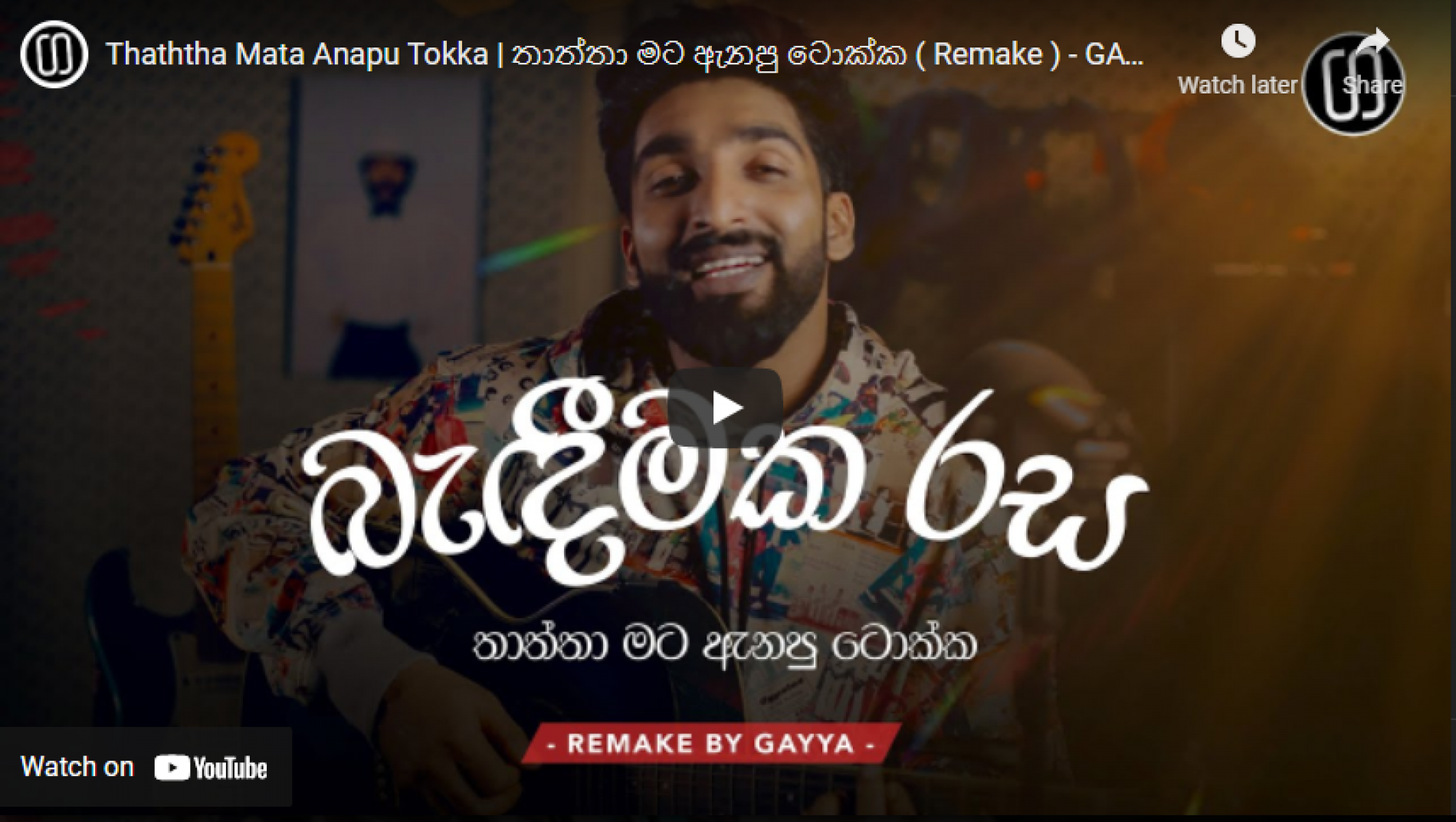 New Music : Thaththa Mata Anapu Tokka | තාත්තා මට ඇනපු ටොක්ක ( Remake ) – GAYYA (Father's Day Tribute)
Here's a single we missed out on reporting to you on Father's Day but it's never too late! Here's a heartfelt take of 'Thaththa Mata Anapu Tokka' by Gayya and what's not to love with his touch of heartfelt sincerity?
Released last week is this all new take of a Daddy Yankee & Snoop Dogg fave completed with Sinhala and some hidden sonic surprises by our very cool Melissa Stephen.
Colombo has an all new gig series and this time around, its by a band that's made a comeback – Sevexth! We got catching up with Pranil for a quick
It's not everyday that you come across a bailtronic mix but when you do, you know its worth checking out! https://soundcloud.com/yakabailatronic/megatronic-ranidu-x-yaka-bailatronic-dj-session