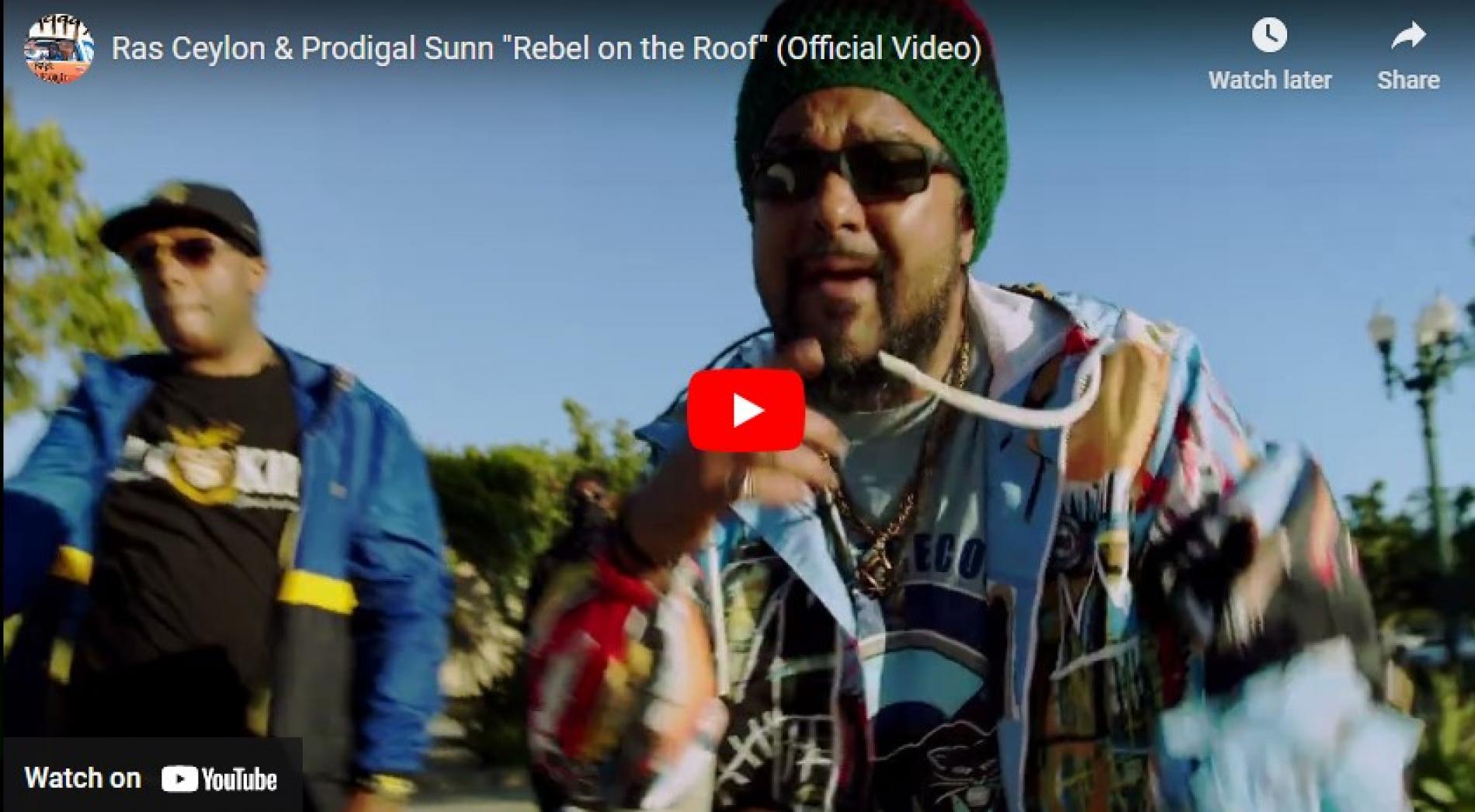 New Music : Ras Ceylon & Prodigal Sunn "Rebel on the Roof" (Official Video)
The 30th of September saw an all new hip hop collaba out by the prolific Ras Ceylon. The single features Prodigal Sunn and is such an anthem on its own right! 'Rebel On The Roof' is the second single & music video from Ras's upcoming solo album titled, "Srvnt of the Ppl" which will be released thru Chalice Row Records.
According to the Youtube description " The two MCs, Ras Ceylon & Prodigal Sunn, felt compelled to write, record, and film this militant opus on the spot in Oakland, California. Why Oakland? Simple answer. It is the historic birthplace of The Black Panther Party which Ras Ceylon still has strong ties to this day, working closely with Chairman Fred Hampton Jr., of The Black Panther Party Cubs, CRC and the Dr. Huey P. Newton Foundation. Displaying their solidarity with the Panther Party's ideology of self-reliance and self-defense, the music video showcases a Huey P. Newton bronze bust sculpted by artist Dana King as a visual cornerstone. Ras Ceylon explained, "It is essential to help preserve the legacy of BPP Minister of Defense, Huey P. Newton who was known as the Supreme Servant of the People. I have made it a personal obligation to embody the same principles into my music as the freedom fighters that came before us lived by. Those principles are embedded in this song." Prodigal Sunn added, "It is important to stand up for something with meaning. This song represents freedom, culture, family, and community empowerment." Ras emphasizes, "We those rebels on the roof fighting for The People".
Taxi is an all new band thats been taking over the Colombo music scene with their interesting takes and now, their all new single titled 'Bolandaida Ma' that got released
This cypher lives up to its name, being the world's biggest Tamil rap cypher featuring over 27 rappers from Sri Lanka! The effort is produced by the two giants from
Packed with some all new energy and featuring his manager / rapper The LJ is this all new single by Duava. Yeah, 'Long As I'm Around' sure is one of