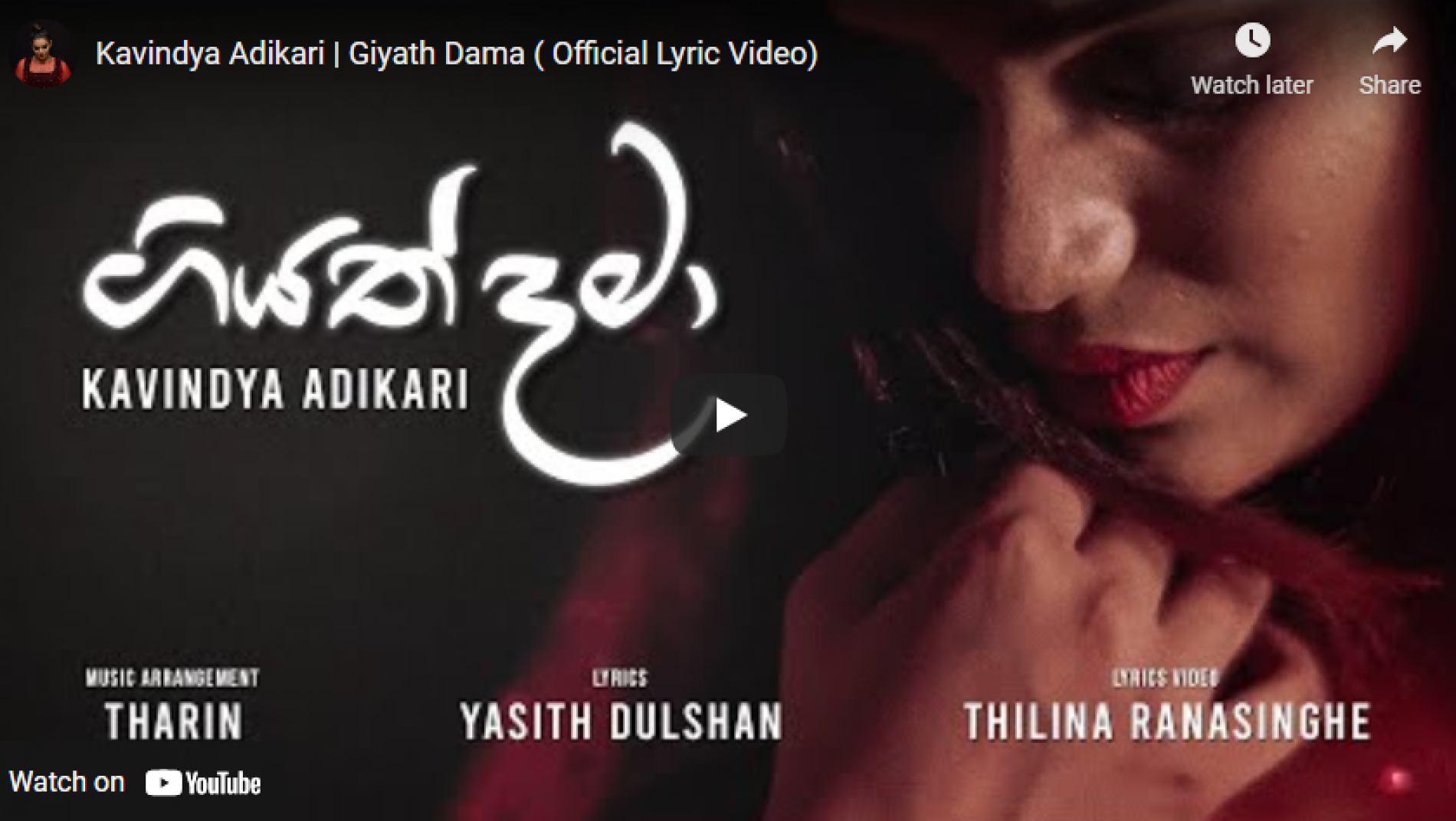 New Music : Kavindya Adikari | Giyath Dama (Official Lyric Video)
The 4th of August saw this all new single by the talented Kavindya Adikari. Very reminiscent of a Tamil movie classic, 'Giyath Dama' is dreamy, and just a mood on its own.
Singer Jacqualine known for her jazz takes is back with this acoustic drop of her original 'How I Feel'.
On the verge of an EP release very soon, the only drum n bass & drum step producer from lka is dropped his remix of the super popular release by
This is a slightly amusing track cuz we're not sure how to feel about the cows mooing at random..either way its a fun listen by the duo Irantha Fonseka &