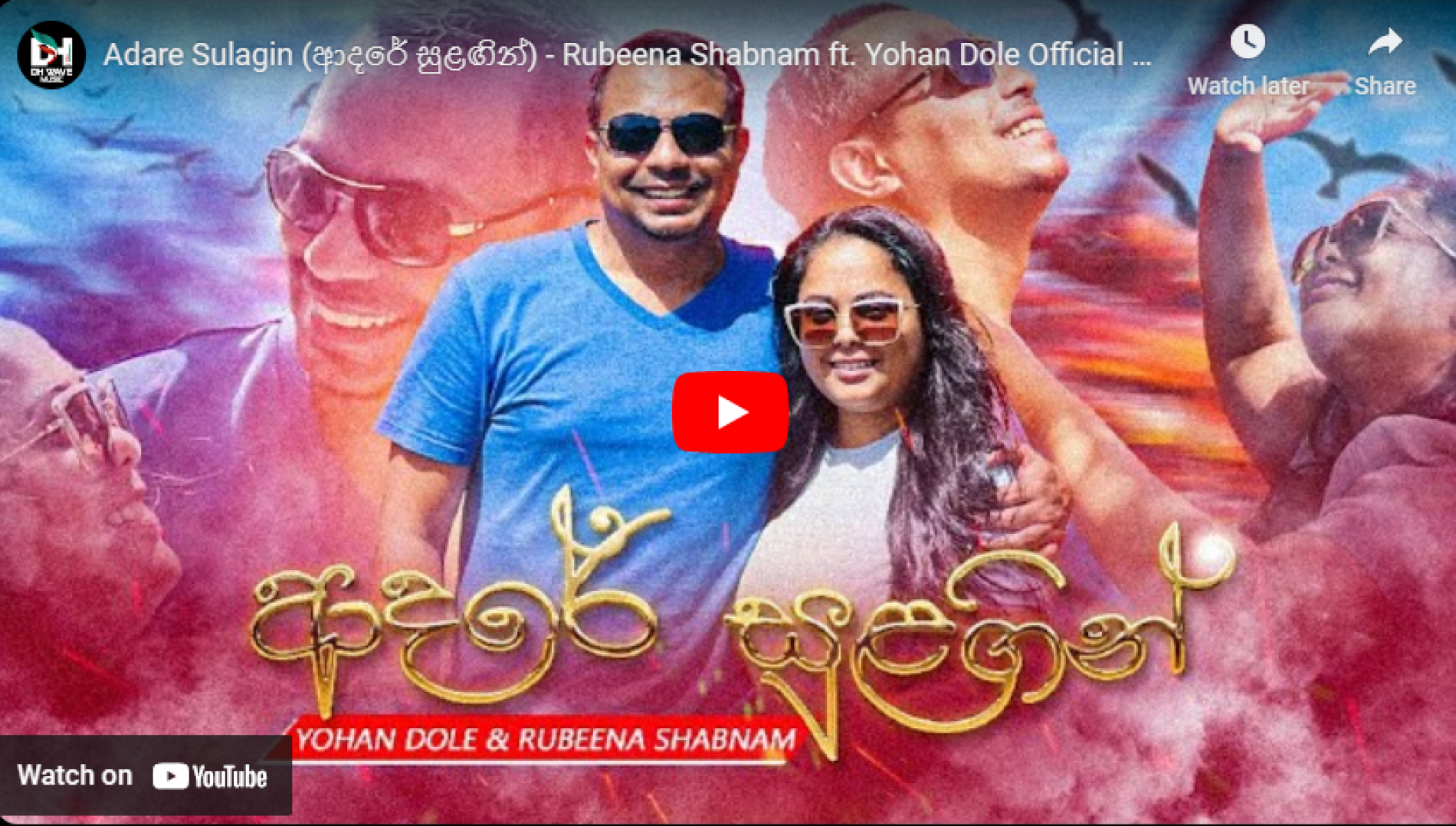 New Music : Adare Sulagin (ආදරේ සුළඟින්) – Rubeena Shabnam ft. Yohan Dole Official Music Video
Rubeena Shabnam is back after a break and this time around with a collaba with Yohan Dole. 'Adare Sulangin' is a cute, laid back love song.
Looks like the island cannot resists lyrics like "When I See You, I See The Future And The Past Is Yet To Come" with a killer beat and that disco
'Sumithure' is yet another powerful anthem for the times that we live in. Singer Kolila Pawan Jayasooriya sure gives life and deep emotions to the lyrics by Tharinda Kasun Jayawardhane.
Released a few days ago comes this pretty chilled out take of a Daddy band classic by singer / songwriter Minesh D.