Missed Out On Day 2 Of Down Town Pulse? Here's What You Missed
Day 2 saw Discussion
More Performance Art
and it continued for a good measure of time..that silent message tho!
Here's another performance art
Isuru Kumarasingha too had a very special sort of performance art which was one on one, couldn't capture but you get the picture.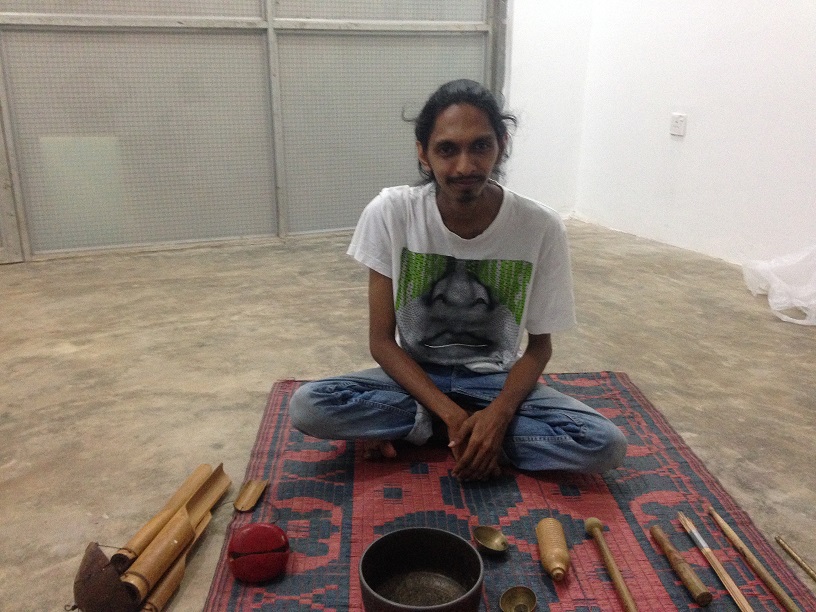 And when it came to music, Gigum Kala Kawaya opened on Day 2
and even had a song about Sujee
And that was followed by Happy Journey (much respect to Jehan for drumming for an entire hour while nursing a messed up shoulder)
Local taking stage
Almost everyone in the band is a contributing vocalist and got their opp to drop their original music, including this single by their bassist – Thilina
SkitzoSl played one of their tightest sets
and closing the night on a brilliant sonic high was Ghosha.
Their radio single 'Rise Above' stays strong for a second week on top of Sri Lanka's biggest home music countdown : The YES Home Grown Top 15. Word has it
Missed out on the Melomanic Sessions? Here's a set you missed out on and also note that there's a brand new drop that this Colombo based rock band treated their
Happy Cake Day to two more awesome names from the home music scene – Shashika Madhusana (Guitarist.CryWolf) & Sanka Priyankara (vocalist.Plecto Aliquem Capite) frm us here at team yazminyousuf.lk o