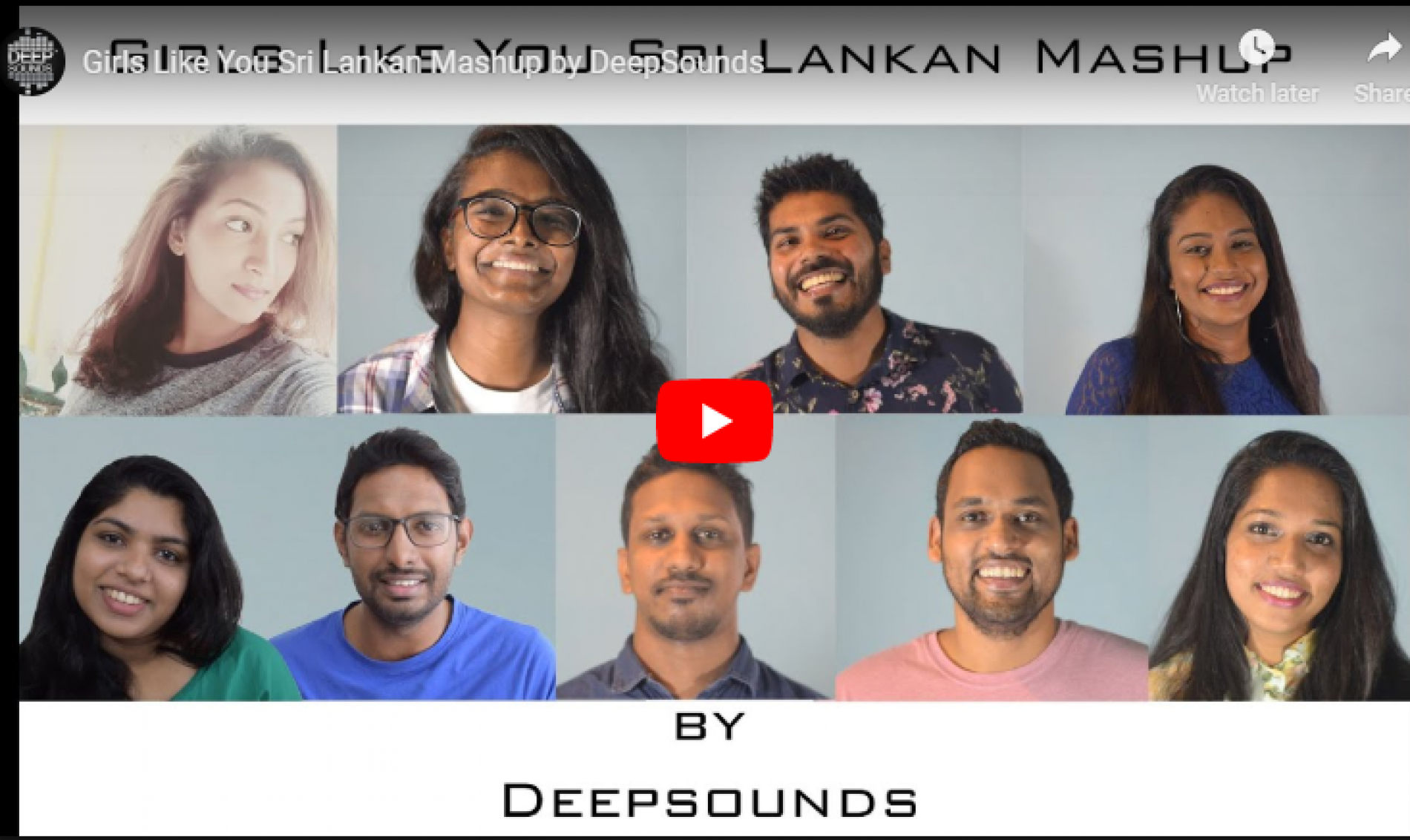 Girls Like You Sri Lankan Mashup by DeepSounds
Looks like DeepSounds being on a hiatus was a good thing! I mean, just look at this all new mashup featuring an extended family this time around –
Indunil Fernando, Sanjana Hewage, Christine Sonia, Migara Dias, Dilki Gomis, Kasun Gomis, Dashmi Wijerathne, Panchala Fernando and Sanjeewa De Silva. It features a ton of awesome classics in english, sinhala & hindi.
Here's a pretty awesome take of that French classic by team Sound Scope, and they are prepping up for an epic concert next Friday which is a not to be
Its a collective of 5 weeks on that top spot for Sri Lanka's favorite producer, rapper & singer with their monster collaba 'Quick Sax'. The countdown also saw history being
we knew the day would come when there would be Christian Dubstep, while it's not the conventional sort it's actually nice for a change and we hope that churches would