Exclusive : Grab Your Inner Child, Meet The Musicians From Assam Who Came Up With Celestial Leman
Article by Tejas Mundhada
A new emerging band, Niyor along with other artists from the heart of Assam, have got some real sleeky jams to melt your face and to make your inner child come out again. If you are a 90's kid, you gotta listen to Celestial Leman, a song which was just released in the middle of the pandemic.
Decible.lk had a chance to talk with these musicians and know them up close n personal.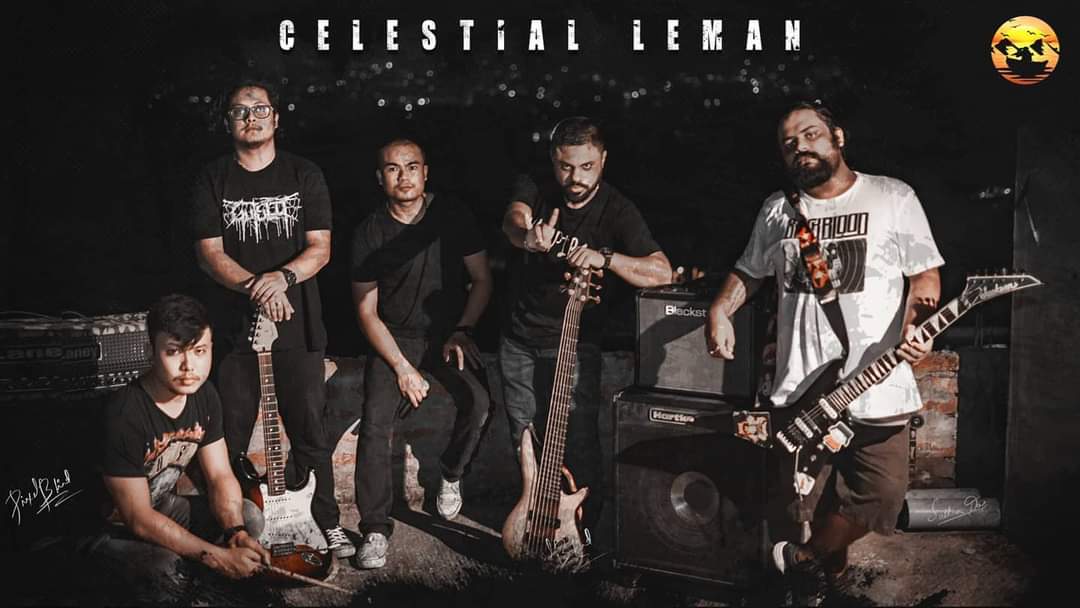 Arka Dasgupta, who's brain child was this particular song, expressed 'Celestial Leman' is a part of me that was penned down years before I even started to play for a band. The song rolls around the feels of AC/DC and other Rock n roll stuff, which actually is about a girl. It is a collaborative track with Niyor and Arka Dasgupta, feating Rahul Kaushik. Getting deeper in the conversation with Arka, we got to know, that the lyrics portray a girl who is beautiful in her own haunting ways.

This track was mixed n mastered and even the video shoot was done when the whole world was struggling with the corona virus. Who knew, a chance that this virus gave to these awesome musicians could turn out to be so beautiful!
The other guitarist Rishov Bhattacharjee had a riff already in his mind, which helped in structuring of this song. Rishov even took the mixing and production upon him.
Rahul Kaushik who got his bass lines figured out to make you go undone, joined in, with Chandra Charak the vocalist.
If you go through the song you'll notice how simple the video is. But at the same time you'll even realize what awesome track you are actually listening to.
'Celestial Leman' is what I'd leave behind to the world of music when I die. It may not be the best song you've heard or the best guitar riff you've come across but it's our heart and soul poured out into 3.45 mins of 5 guys having immense fun, doing what they love to do. And for those who think that this music isn't gonna fetch us a thing, Rock isn't about fetching us the dream, this is the dream and we are super lucky to be living it, said Arka Dasgupta.



Tejas Mundhada
A metalhead from India. Drummer, pig squeals makes him go on a kill spree. Pit opener and respect for all kinds of life on earth and beyond
The Brain Groove Experiment aka B.G.E is the first of its kind – Lanka's first Stoner Rock/Grunge gig will take place tomorrow and before the hour of start arrives, we
Vy We absolutely love the new pics from the photo-shoot and even more, the announcement that his single "Save Me" would be getting a video Sithija Dilshan is back on
Here's an soulful & stripped down take of a classic and we think this is one of those covers that's done justice to the original. See how you dig this