Eve Alai Scores His Verry First Number 1!
Eve Alai is a singer / producer from the island who in the very recent past has been gaining traction for his all new solo release 'Made It Out', on the internet and on YES101. His single hit number 1 last night and here's proof!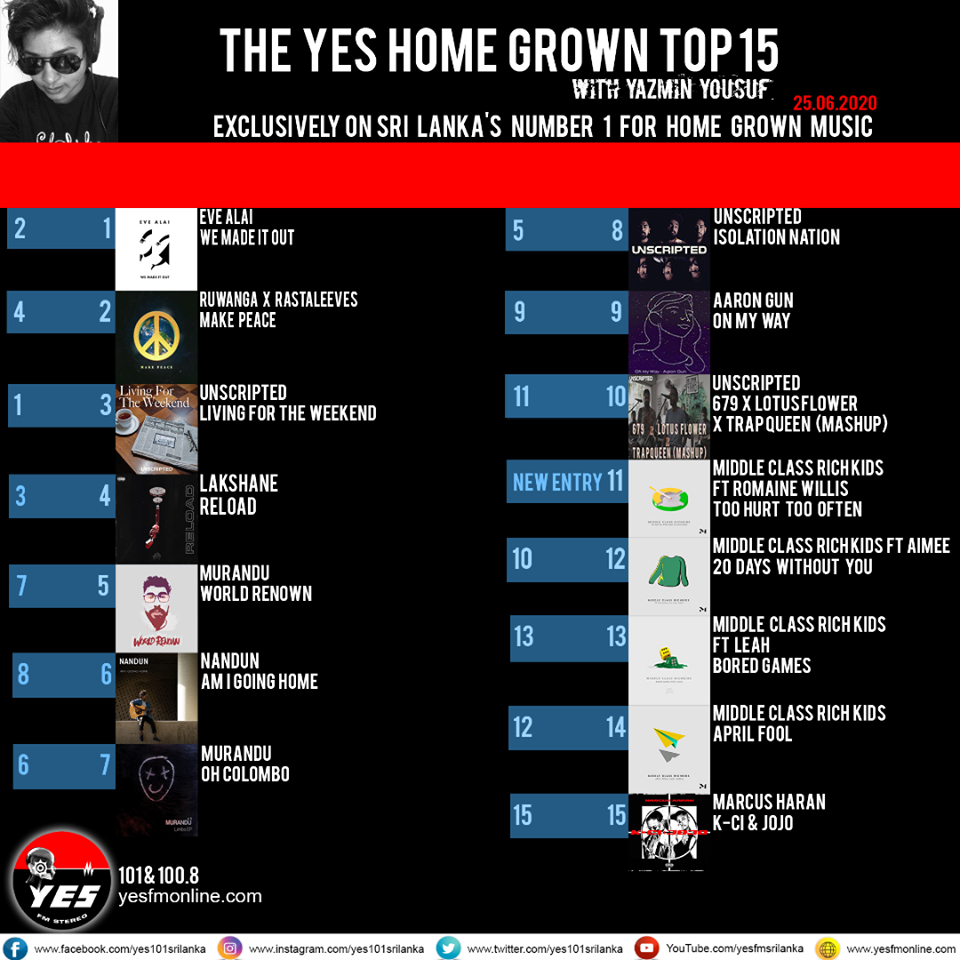 Not familiar with the single?
Held at a secret location in Ratmalana a few Saturdays ago, this event sure was nothing short of stellar & all things underground. We were there to capture a few
worth the check out? Hell yeah!http://www.hotnewhiphop.com/delon-j-trakstar-mixtape.99274.html
The YouTube sensation is back with this really neat acoustic take of Shallow off the movie soundtrack – 'A Star Is Born'.