Eve Alai Scores His Verry First Number 1!
Eve Alai is a singer / producer from the island who in the very recent past has been gaining traction for his all new solo release 'Made It Out', on the internet and on YES101. His single hit number 1 last night and here's proof!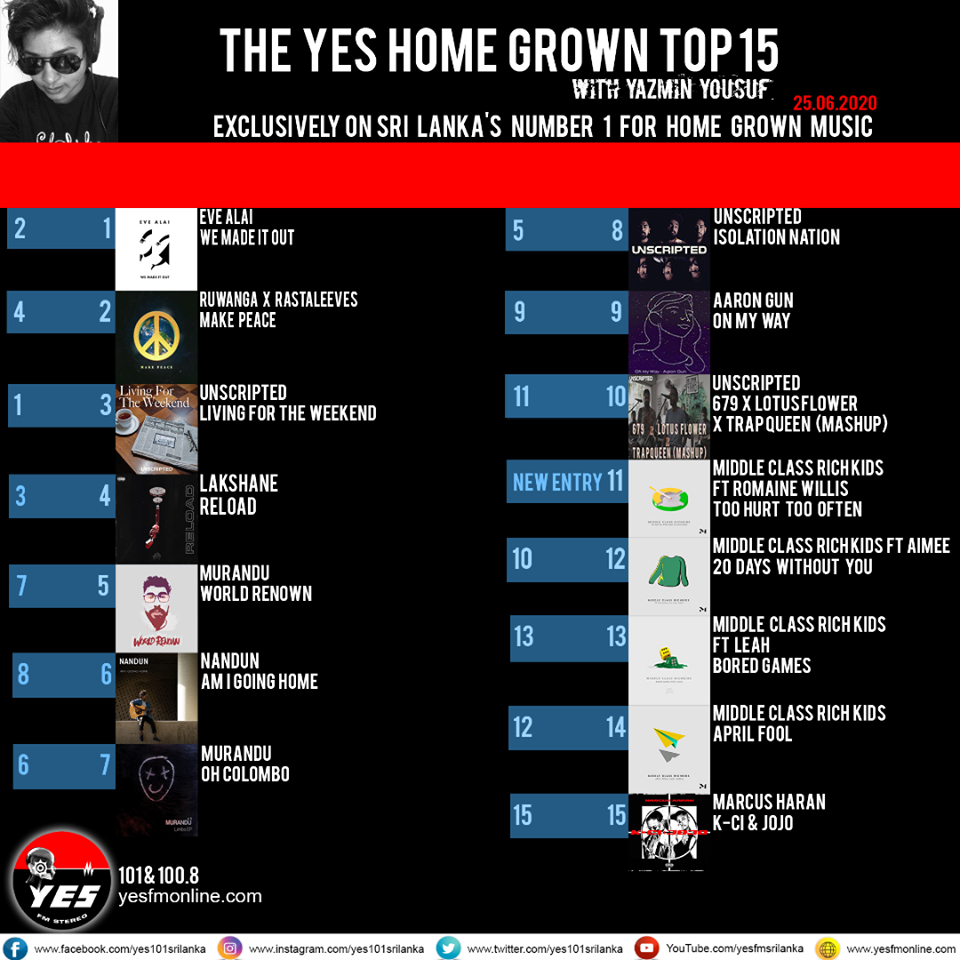 Not familiar with the single?
Produced by Pasan Liyanage at RedFox we think this could be a brilliant solo single for Janani who currently is a pro at juggling singing & doctor duties. No release
Its a big weekend for the Colombo 00200 Kinesthetics as Saturday see's them launch an important album and in their own words, they will be 'Manifesting the core of the
Belated name day greets to Mario Hingert (guitarist / ex Aural Discord), Senuri Weerawarna (singer), Karishma Buthani (singer/ Dee Zone) & Shawn Dias (Dj) from us at team decibel.lk