Drill Team Makes Sinhala Rap History On The 23rd Of May With Naara Sandeshaya.
The 23rd of May, 2020 will be known for two things :-
#1 It will be known for the day The Drill Team's album 'Naraa Deshaya' was dropped.
#2 It will also be known as the day when The Drill Team became the first Sinhala Rap group from the island to have had a number 1 album on two itunes charts consecutively – Hip hop & Rap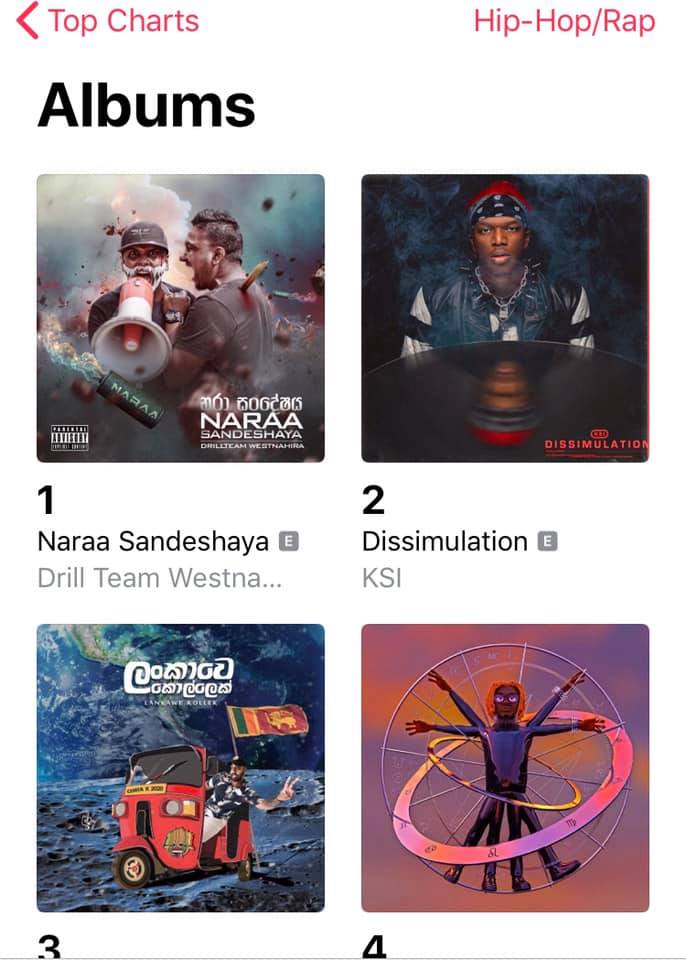 and on the all genre album chart too!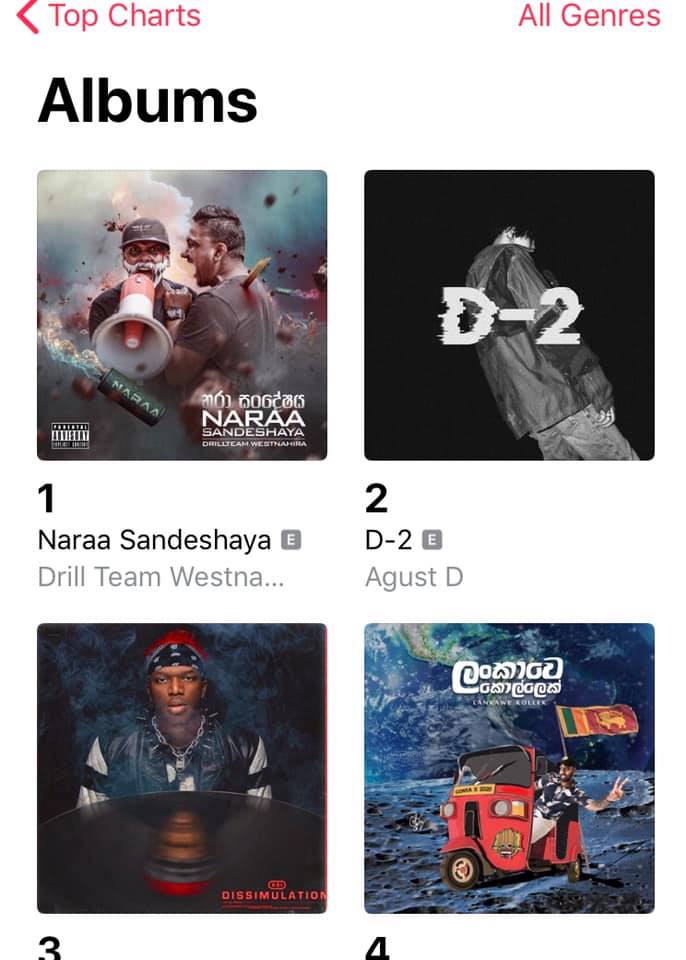 Check out the entire album now out on Spotify & itunes!
The first installment of the series went down at The Keg, Excel World and man, it sure was a good lineup and how can we forget, the French drummer *hijacking
Released on the 13th of April comes this all star effort to help uplift the spirits of our covid 19 affected nation. Featuring the vocals of Amarasiri Peiris, Deepika Priyadarshani
The weekend saw the release of Daffy Maestro's newest ep 'No Child Is Born Evil', a two tracked gem that's pensive, futuristic, dark and while the sound doesn't stray away