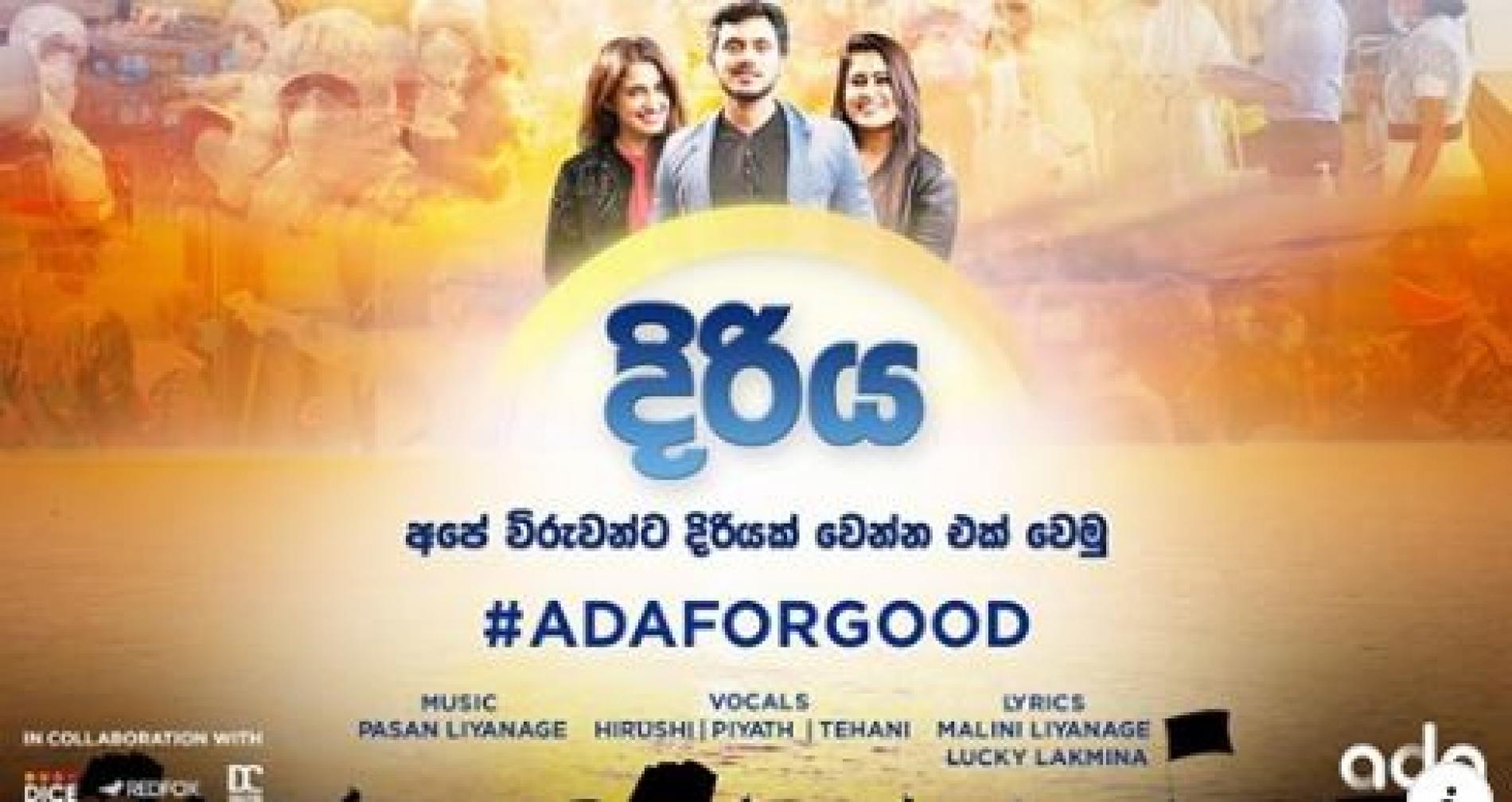 Diriya (දිරිය) – Pasan Liyanage ft Piyath, Tehani, Hirushi and ADA
Now here's a single you don't see everyday and it's all for a very positive cause too! According to the post on producer Pasan Liyanage's fb post -'Diriya is a tribute to all our brave frontline heroes battling against the COVID-19 pandemic. Share your best rendition of this song as a public post with hashtag #ADAFORGOOD and ADA will donate Rs.5000 towards the purchase of medical supplies for every upload before 5th June 2020. Spread the word. Let's rally together to show our gratitude and support. An ADA Sri Lanka initiative in collaboration with DICE, Redfox Productions & Digital Content'.
Go ahead and get showing your support!
Released today is this all new effort by the rising Dj & producer Dhari. 'Ginga' is co produced by iSH & features rapper Apzi. Fun and a party anthem in
Positive, uplifting and just the anthem you need to get kickstarting life in a year that's been filled with plenty of ups and downs. Released last Friday, this collaba by
Awesome Name Day to Mr. Sohan Weerasinghe (veteran artist/front-man of Sohan & The Experiments), Samuel Dissanayake (drummer.Ancient Curse), Arjun Kumar (front-man Unholy Sermon), Sanchitha Wickremesooriya (singer) & Misha Whirlwind (front-man