Dimuth K Tours India
YES Home Grown Award winning Dj & Producer Dimuth K will be playing a few very special sets in India early feb and here's all the deets.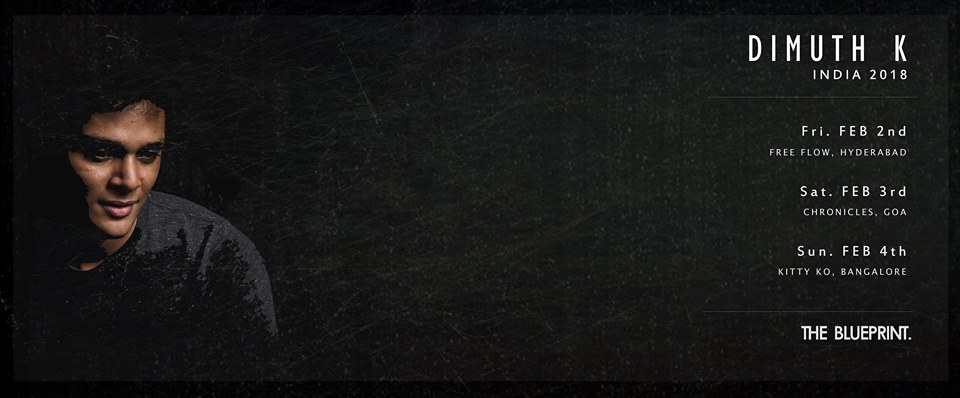 For updates, keep tab of his FB page
Who remember this band from back in the day? Our pick of the day Soul Skinner's "Rive Flow"
Sasith Gamage aka iClown is known for being one of the most genre progressive producers in the country, starting off from Dubstep, gradually into Drum n Bass and even Drumstep
Here's something you dont hear everyday, a take like this. Here is Azim Ousman's take of a Nepalese song 'Hataarindai, Bataasindai'.