Congratz To Irie On Their 1st Number 1!
Looks like celebrations are in order for Team Irie & Shiraz Rude Bwoy on their  first collective number 1 on The YES Home Grown Top 15!
"Pressure" is no doubt, the most played Home Grown single on YES101 atm..in case you've never heard it before, check it out here
Also here's what broke on the countdown!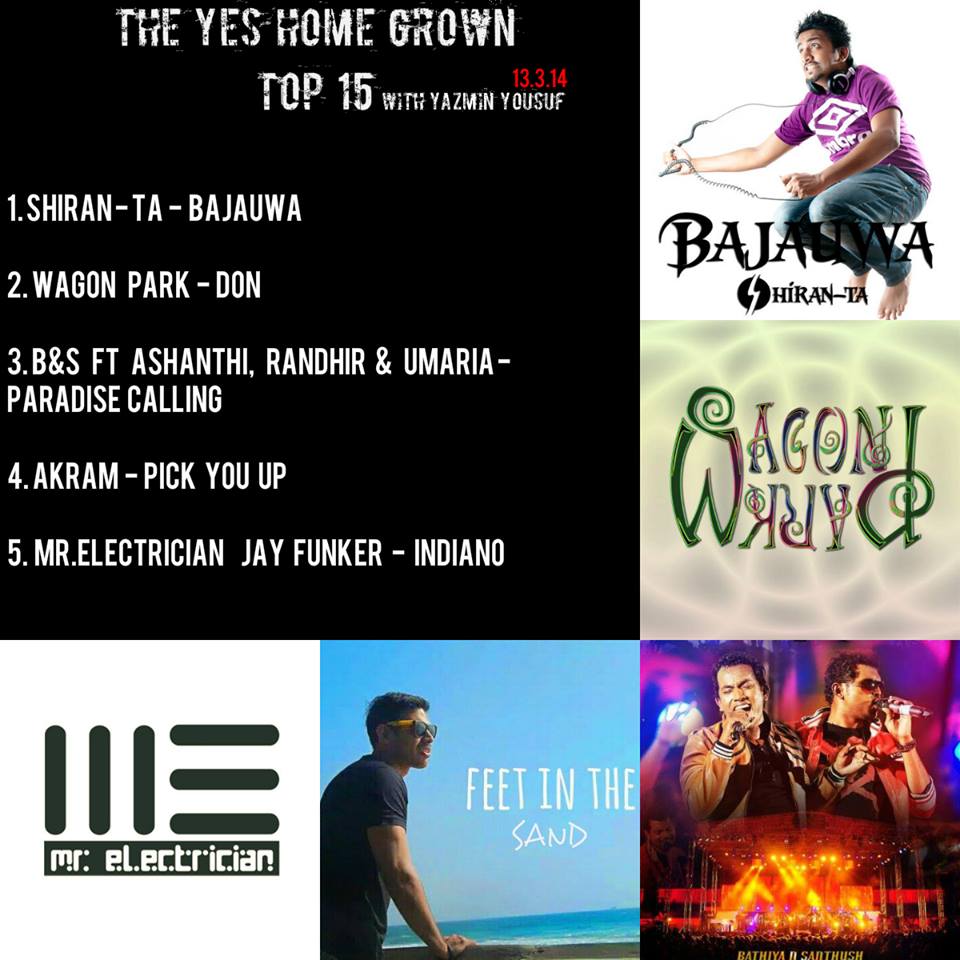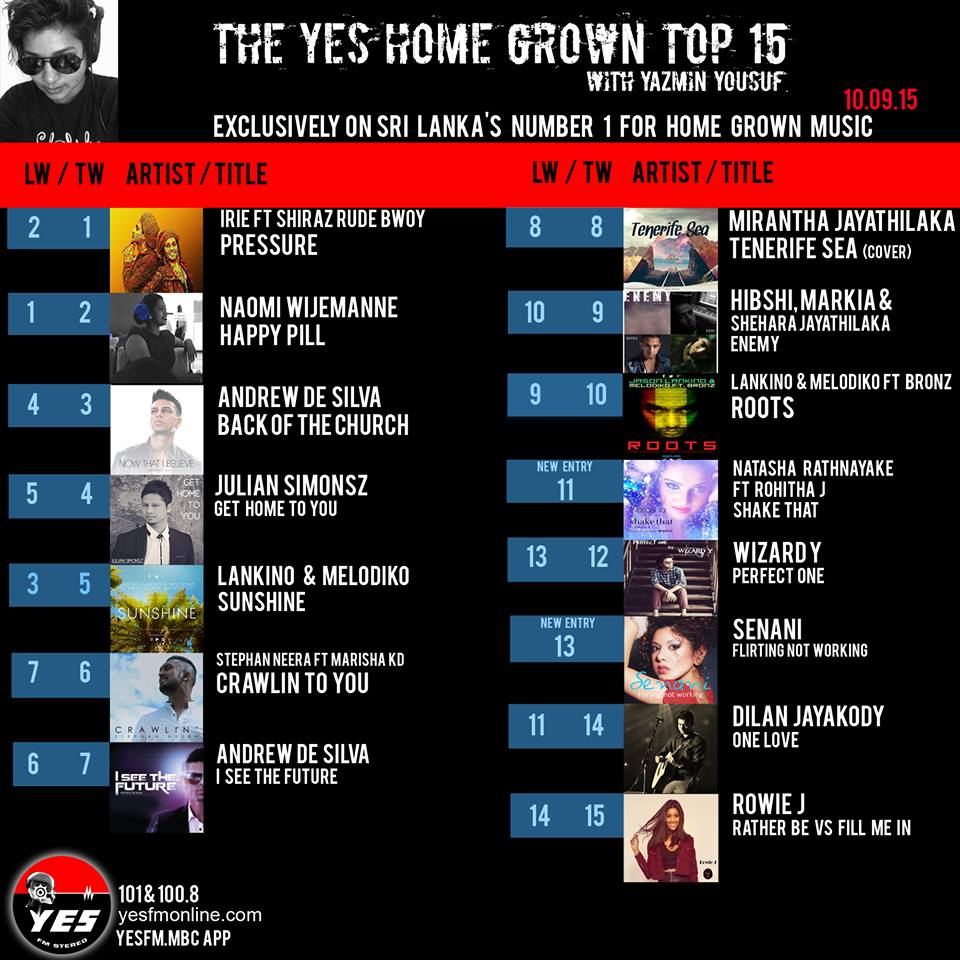 (Right to Left) Rolando Emmanuel (singer.songwriter),  Pubudu Suriyapperuma aka Pubba (vocalist Lustful Gaze), Azmath Ayzee Kazan (Dj), Yenuka Laknow (Silver River.singer) & Shabeeb Muzammil (singer) – Happy Name Day from us here at team yazminyousuf.lk photo credits:
Shalinda Perera (front-man) of Old Castles Massacre turns a digit we're yet to find out but we know one thing for sure, brother's gonna be partying it up like its
Known for his singles 'Unfaithfully' & 'Can't Stop Missing You', the Canada based Lankan producer & singer is back with this all new drop titled 'When You're Gone'.