Congratz To Deyo, Janani & Neeq On Yet Another Week At #1!
Its a collective of 5 weeks on that top spot for Sri Lanka's favorite producer, rapper & singer with their monster collaba 'Quick Sax'. The countdown also saw history being made as Illnoize became the first rap/hip hop label from the island to see 2 new releases break into the countdown at the same time – DKM's 'Letting All My Love' (ft Yaka) & 'Hate That I Love You' by Iraj & Soulja Boy Ft Markia.
missed out on the countdown? check out the podcast already.
Here's what else happened on the show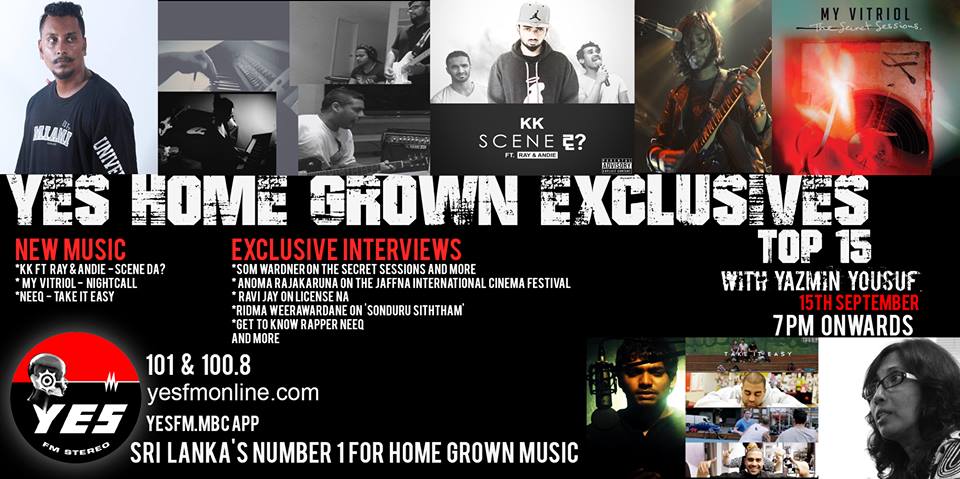 "In truth, [rock 'n' roll] has no beginning and no end, for it is the very pulse of life itself." – LARRY WILLIAMS, attributed, Rock from the Beginning Rock N'
It wasn't too long ago that rapper KK dropped this and while no time has been mentioned, we reckon this would drop around the latter part of today.  The band
on the YES Home Grown Top 15 for this year, the first one being his cover of "Too Close" earlier this year. Congratz fella! Well deserved! check the single out