Azim Ousman Releases His Debut Album Bounce
Producer & singer Azim Ousman released his mega, 32 tracked album on the 19th and it's up for grabs at most leading digital music platforms. It features a plethora of collaborations and of course, a lot more genre's than you can expect!
Here's the track listing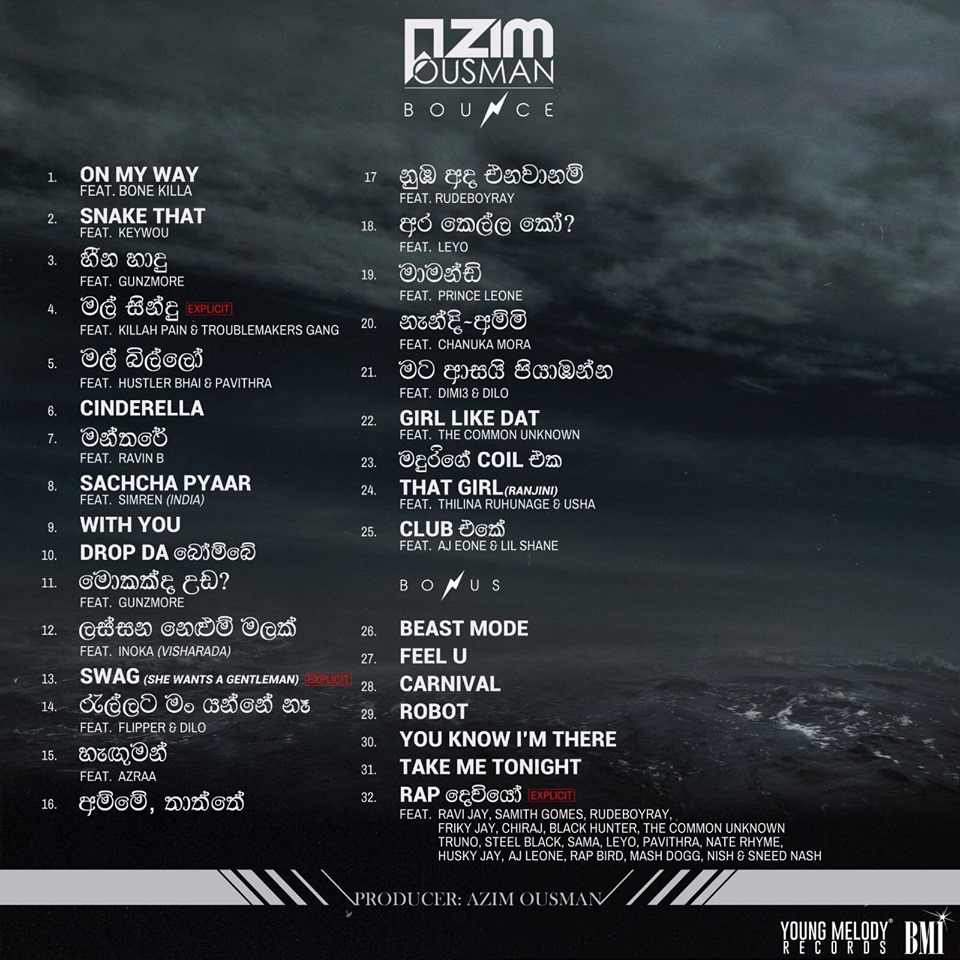 The first mashup with the all new lineup is here and we are lovin this take of 679 x Lotus flower & Trap queen.
One of Sri Lanka's favorite husband & wife duo are back with an all new release that was out on Valentine's Day. Titled 'Killing Me With Kindness' this all new
This video according to Biggie is dedicated to all the selfie rappers in the scene..it's a very rough version of the singer/rapper on this and we think its very from