Azim Ousman Releases His Debut Album Bounce
Producer & singer Azim Ousman released his mega, 32 tracked album on the 19th and it's up for grabs at most leading digital music platforms. It features a plethora of collaborations and of course, a lot more genre's than you can expect!
Here's the track listing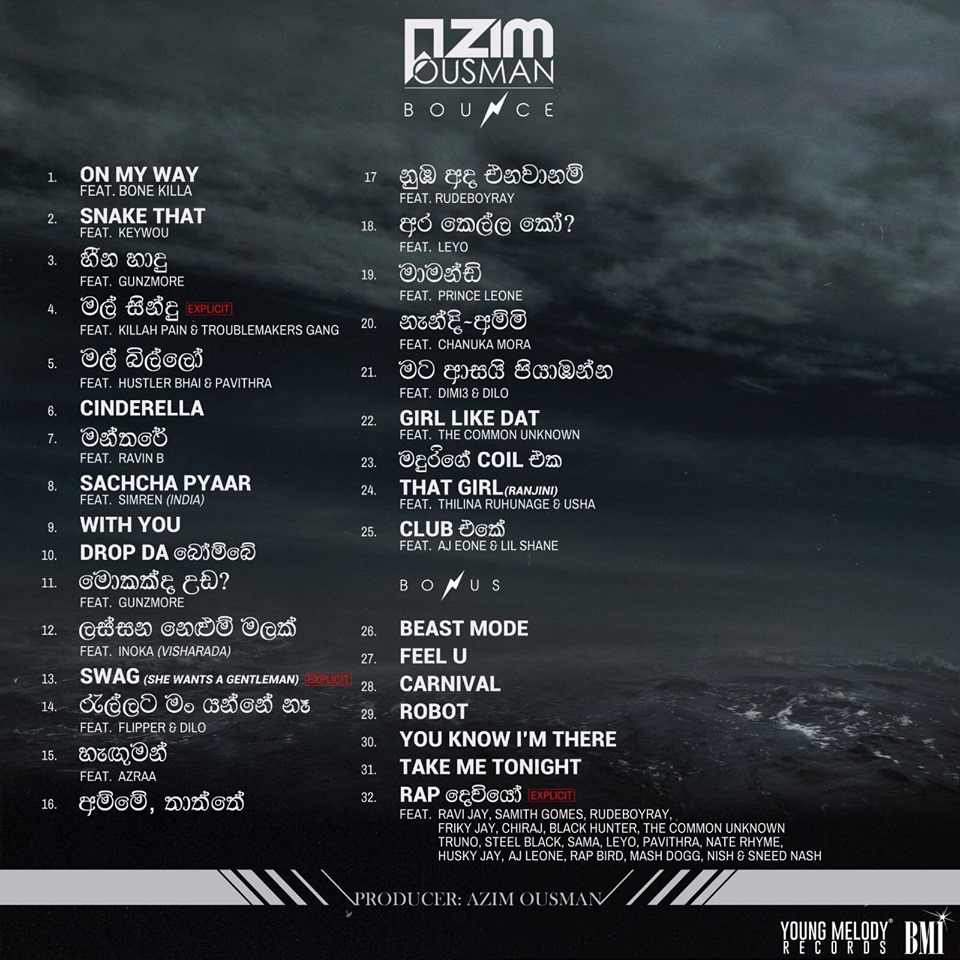 Funk and all that old skool goodness packed in 3 odd minutes is this single by David Senn, a Lankan residing in Australia. You will also see Thilarni make an
Written & Directed by Karthikan & Harry Haran comes this all new short movie that stars rapper & producer GK, alongside Sanju Sasha & Junior Sabhinash.
No Man's Land has been garnering its own share of internet buzz as its one of the few short movies in the country that's straight from a comic book and