Your First Listen To 'Melomorphosis'
It's no secret that this Meloversary will be extra special as it sees the launch of the very first album by Melo records.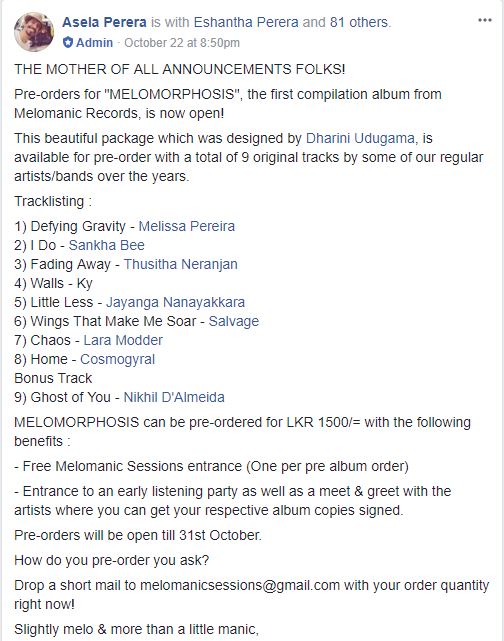 Here's the first taster by Cosmogryal : 'Home, only catch is you have to click here (dont worry, it takes you to their official group 😉
we love how Sanosh owns this cover, see how you like it already!
This single by producer & dj A – Jay is part of the Amsterdam Dance Compilation released thru the Last Up Music label. This techno gem along with 9 other
The Artists Evening is on this 15th and we caught up with the awesome team behind the gig for a quick one to one on their first event and more!