Sunset Music Festival To Announce 2nd Headliner
The road to probably the biggest festival this year at the CR n FC is full of the good things and that's why you'd need to wait a little longer..a few more hours really till the next announcement.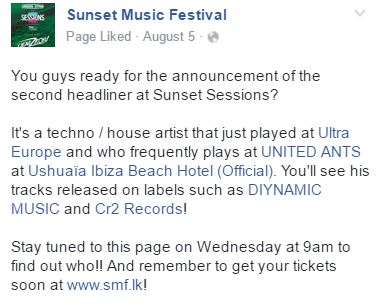 Released on the 18th of September under T-Series, this aint a bad RnB single at all. Its fun, light and has parts in Hindi which is always adds so much
Just when you thought that iclown was all focused on Constellation work, come this work of sonic art. Complete with his signatures too, check this out.
here's to another year of great music and events from the home music scene of Sri Lanka: Team yazminyousuf.lk (Yazmin.Housni & Anuradha)