SODA CHROME – Valparaiso
There's a reason why you are finding this here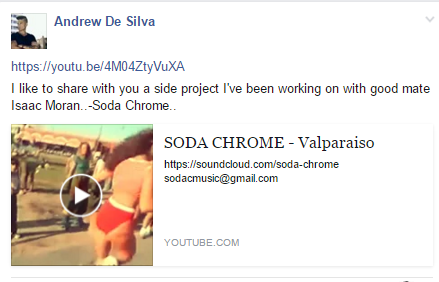 Surprised? us too.
After 'Afterglow' we kinda had the inkling that Andrew would be headed towards more of that old skool rnb, soul and semi funk vibe though we didn't expect it to be part of a separate project. This single is light, summer and everything fun n chilled…really good stuff to be listening to on any day that's a fun day.
Check out the video already
we had the privilege of listening to this remix before it got released and we think its pretty unique…what do you think?
WIsh you the best year in music Sajith (The Ryan Johnson Project/Merlock) from team yazminyousuf.lk photo credits:Yohan Siriwardena
Couldn't make it to the Galle Music Festival cuz of the weather or the Bradby match? Here's what went down at the Samanala Grounds. The show started on time despite the