SODA CHROME – Valparaiso
There's a reason why you are finding this here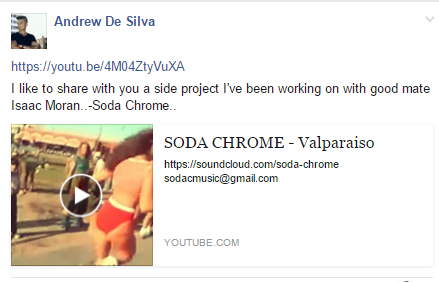 Surprised? us too.
After 'Afterglow' we kinda had the inkling that Andrew would be headed towards more of that old skool rnb, soul and semi funk vibe though we didn't expect it to be part of a separate project. This single is light, summer and everything fun n chilled…really good stuff to be listening to on any day that's a fun day.
Check out the video already
This is some pretty good work of sonic art, very chilled and almost mix ready..see how you dig this producer's first ep
This is another brilliant addition to his LoveTrap remixes and premiered on the YES Home Grown Top 15 a week ago.
Open Brain by Stageless Arts since its start in Colombo has attracted more than a handful of hidden artists, poets..basically a ton of talented or curious individuals who have become