SODA CHROME – Valparaiso
There's a reason why you are finding this here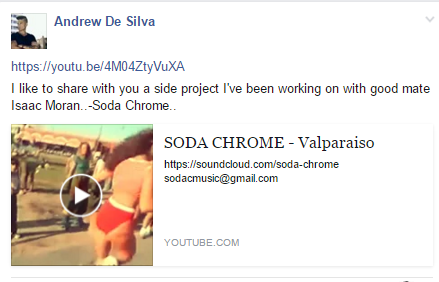 Surprised? us too.
After 'Afterglow' we kinda had the inkling that Andrew would be headed towards more of that old skool rnb, soul and semi funk vibe though we didn't expect it to be part of a separate project. This single is light, summer and everything fun n chilled…really good stuff to be listening to on any day that's a fun day.
Check out the video already
It's no secret that this song has been on the YES Home Grown Top 15 for a while now and finally, found its way on the internet late last week.
We've had some trouble with out internet provider and that usually means that it makes us late but hey, late is better than never. Here's us wishing the very awesome
It's not what the name literally suggests, rather a much awaited metal gig which features the Avante Garde, Black Metal project Zebulon Kosted along with some of the best B.M.