SODA CHROME – Valparaiso
There's a reason why you are finding this here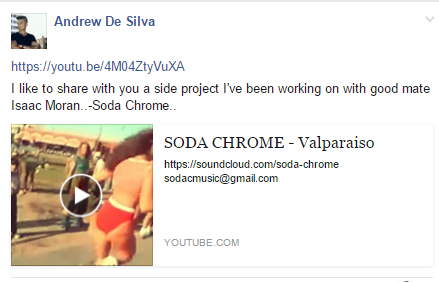 Surprised? us too.
After 'Afterglow' we kinda had the inkling that Andrew would be headed towards more of that old skool rnb, soul and semi funk vibe though we didn't expect it to be part of a separate project. This single is light, summer and everything fun n chilled…really good stuff to be listening to on any day that's a fun day.
Check out the video already
his first release for the year and it sounds like an nice little underground fave already! check it out here…
Owner of this blog and of crazy hair-do's. Have a great one! – Posted by Admin.
Ranil informed us of this special jam from sometime last year and we think this is great listening material and while this could lead to a few speculations, all we