Ruwanga & Joey Diggs Jr Are On The Top Again!
26 weeks on the YES Home Grown Top 15 and at number 1 for yet another week is 'Good Part' by Ruwanga & Joey Diggs Jr! Not familiar with the song? Here it is
Here's the countdown at a glance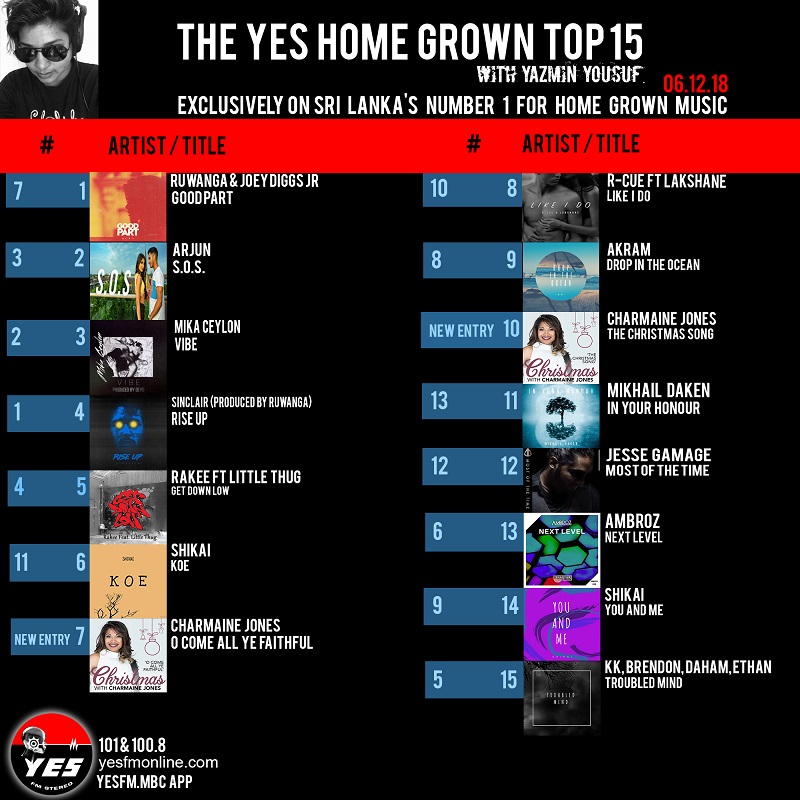 Here's a fairly new experimental project (Dan Aloysius, Eshantha Perera, Suchetha, Asith and Rushen) you will be able to catch live @ This month's Cult Studio Sessions. Here's probably the
28th of the month sees the very first tamil hip hop show in the island that features more than just a few names from the Indian & Malaysian rap scene
this has to be one of his best and generous him is giving it for free, grab it already!