ADK To Perform At Sir A.R. Rahman's Concert This August
It's official, the island's very own Tamil music star ADK will be performing alongside a roster of amazing artists at a very special A.R. Rahman Live In Chennai concert at the YMCA Grounds this August. Check out the trailer for more deets.
In other ADK related news, his international rap group 'Rap Machines' has launched a collection of must have t-shirts and you can get them too in Sri Lanka. Check the flyer for deets!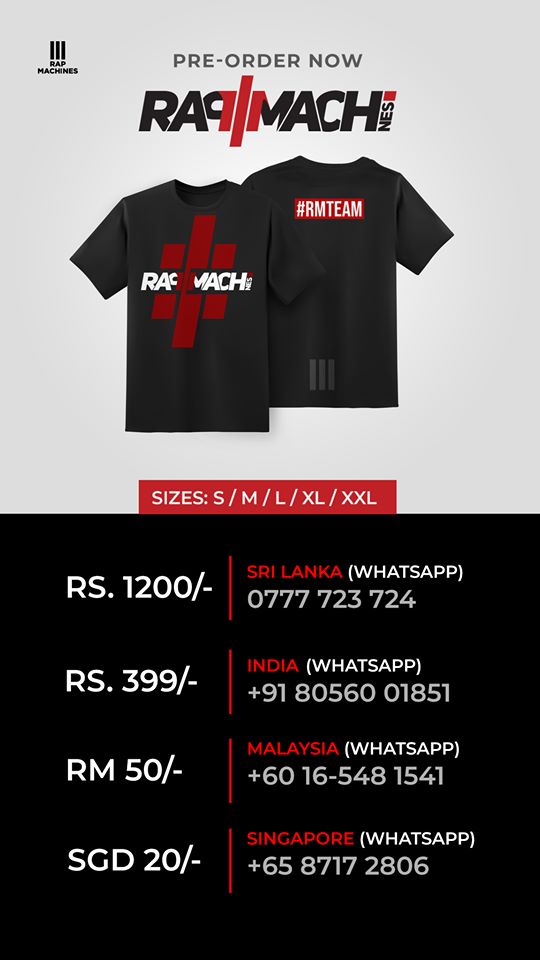 Here's a side of the Drill Team you dont get to hear everyday and we think this makes for some pretty good, solid listening.
Its been a while since we heard anythign from the Sinhala Rap scene and we think these freshers are something, check out these campus rappers.
now this would be a very fun watch! they are scheduled to be at the shoot today and word is that this episode will get aired sometime during the Halloween