Pasan Liyanage Announces The First Track Of 2016
from his camp, of course and we think this could be another killer house effort with the vocal power house that it Bachi Susan…check this announcement out.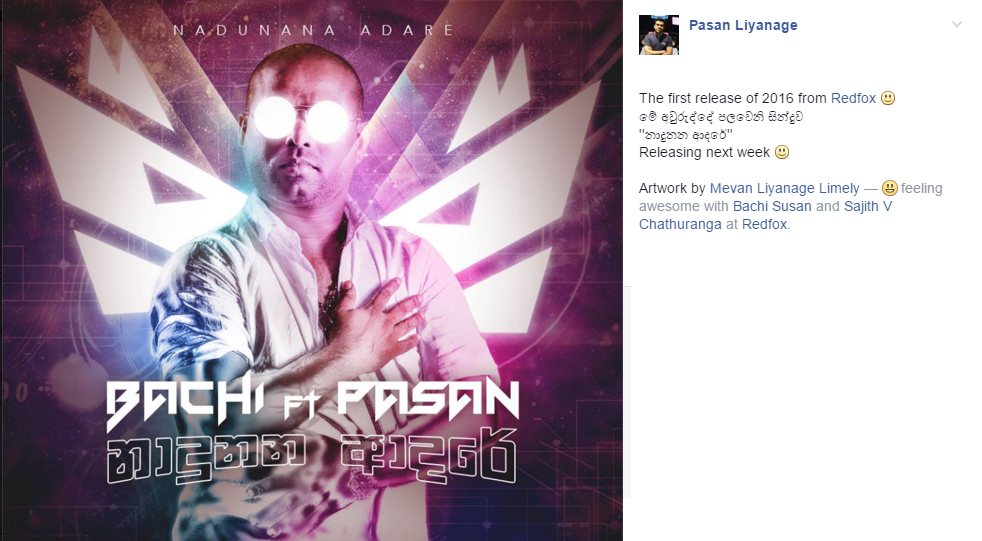 Not familiar with their collabas? Here's our pick for you!
A Sri Theater production is what this is, and while the lemonade men are a mystery we think this song isnt and we think this is some pretty sick stuff!
Just in time for Summer..this pretty chilled collaba by producers Dropwizz & Afterfab see's a pretty unique offering and hey, did we tell you its for free download too?
this very witty artist gets to co-host the countdown and fun its promised to be! Tune in on the day =)