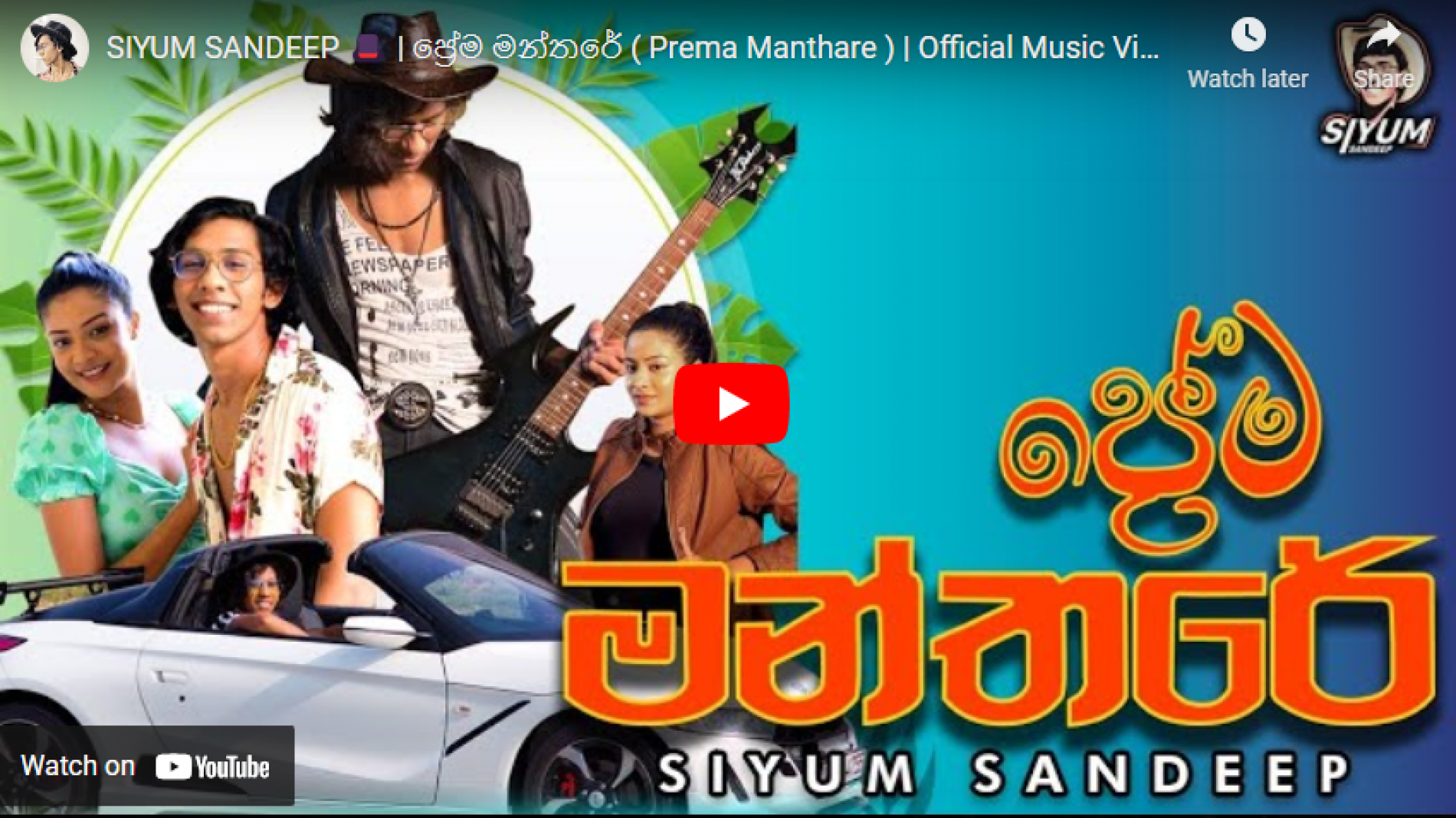 New Music : Siyum Sandeep 🎩 | ප්‍රේම මන්තරේ ( Prema Manthare ) | Official Music Video
Siyum Sandeep is a fairly new name in the Sinhala music scene and here's hie debut music video / original single titled 'Prema Manthare'. Cutesy, fun and overall a good time vibe is the single that you need to get checking out.
There isn't too many ladies in the Sinhala Rap Scene but in the recent past 'WiteCapper' aka Ridmi has been garnering attention for her videos (notable the Selfie Rap sorts).
Xayne is a fresher from the island's rap scene and his newest collaba dropped on Sunday. Featuring two more freshers – Shaniya & Breezy & Sadeshmadethis, this one is a
it all went down on the 10th of April and a fun show it was, also we had Randhir, Eranga Jayawansa & Deyo joining in..check it out here already! Part