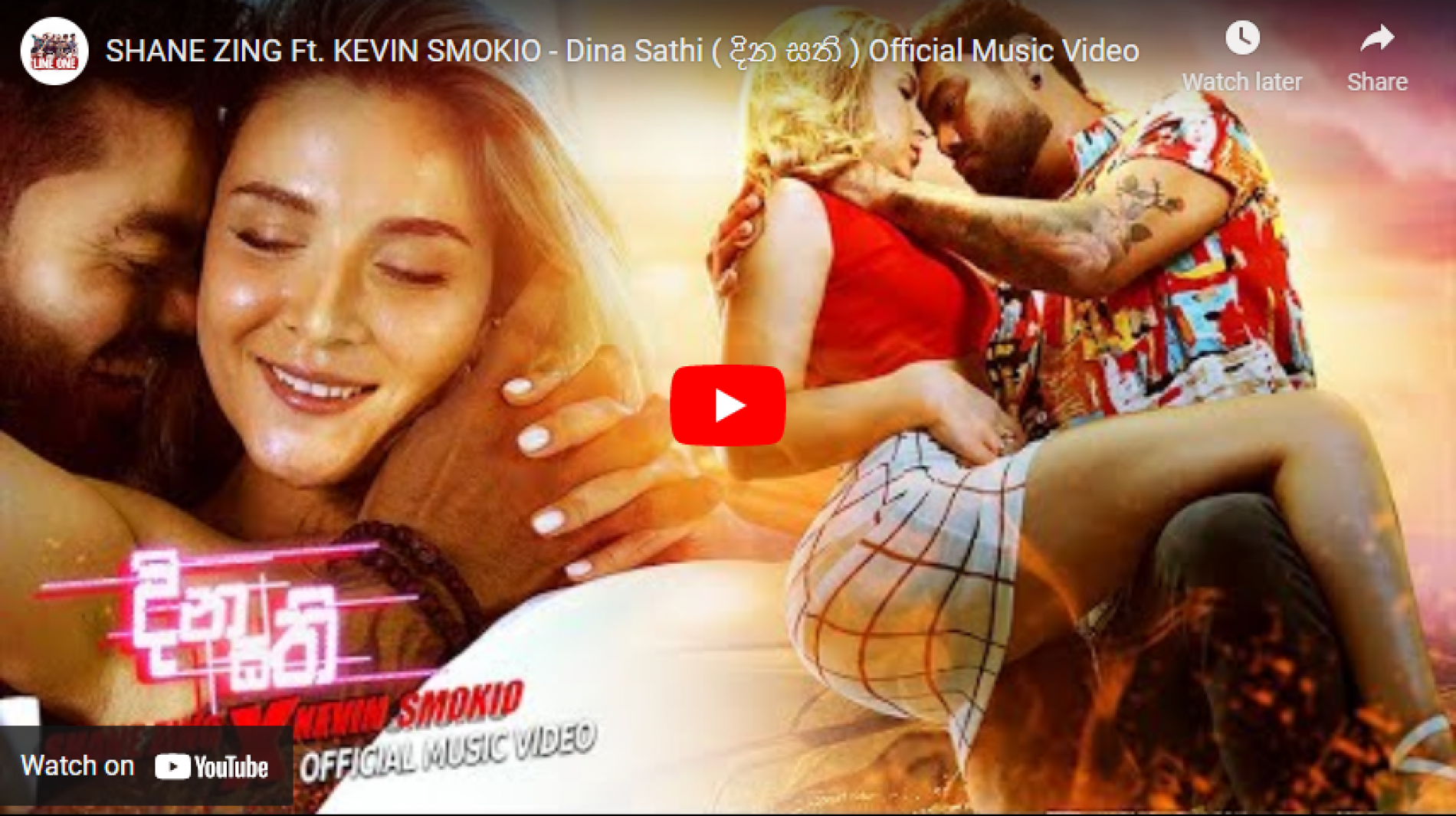 New Music : Shane Zing Ft. Kevin Smokio – Dina Sathi ( දින සති ) Official Music Video
Front man of Line One, Shane Zing is back with a brand new sound! 'Dina Sathi'is packed with his amazingly rich vocals, that 80s vibe and a killer rap by Kevin Smokio & himself to boot!
you might remember him as the drummer for Montesegur, yes he can sing and he can sing better than most drummers ever could..here's his take of Jason Mraz's instant classic.
A fairly new name to the scene and this guy is gonna be something in the months to come, we know it..this track was his first radio debut not too
From day 1 till now, it looks like this monster collab aint going no where on Sri Lanka's biggest home music countdown. It's been 5 weeks at number 1 and