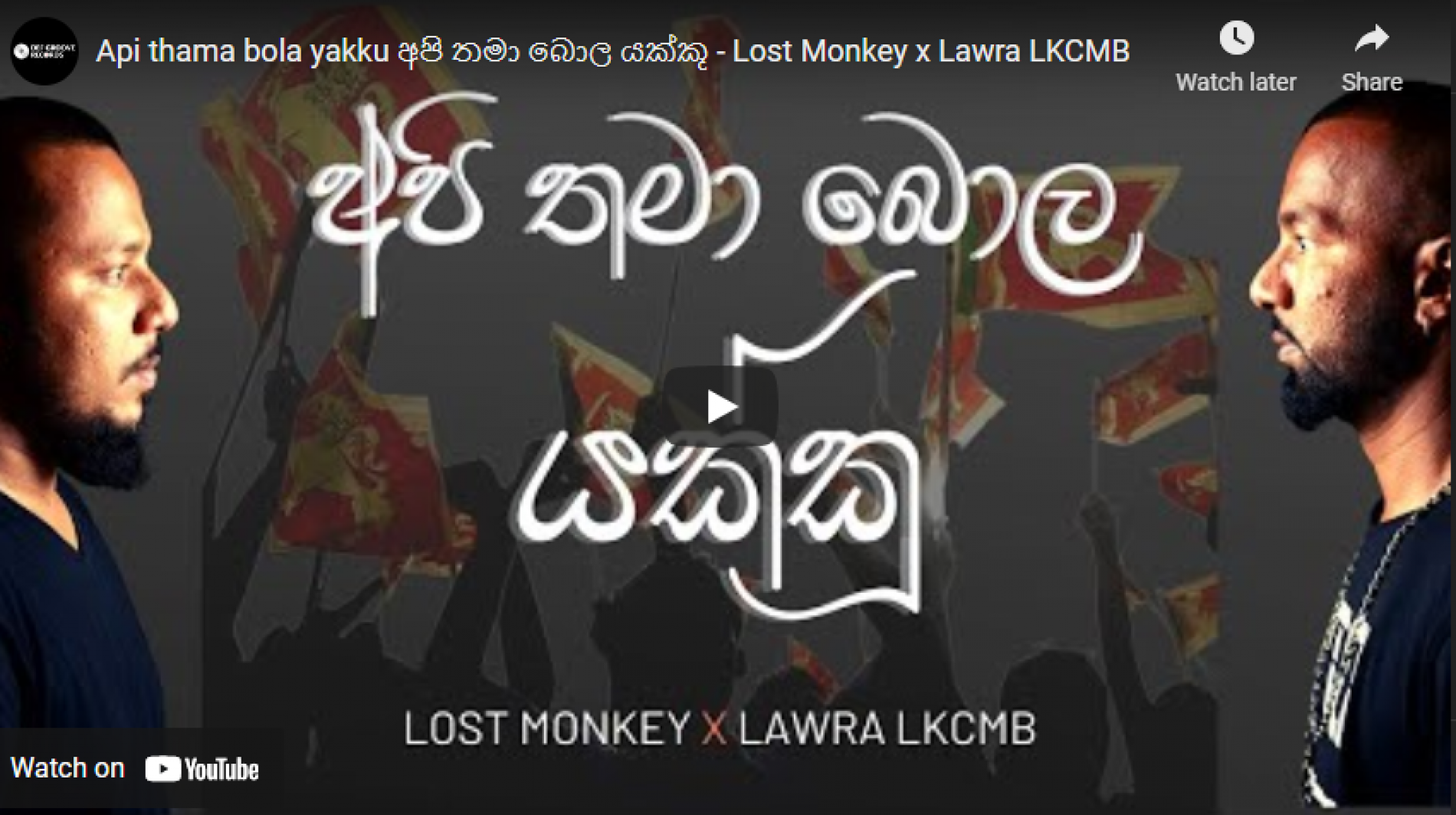 New Music : Api Thama Bola Yakku අපි තමා බොල යක්කූ – Lost Monkey x Lawra LKCMB
Released on the 24th of the month comes this all new bi-lingual collaba between Lost Monkey & rapper Lawra LKCMB. Laid back (for the most part) but packed with some very strong lyrics, this is a must check out! 'Api Thama Bola Yakku' is released thru Def Groove Records.
Its not everyday that you get to hear a take of 'Roo Sara' but when you do, it sure is a treat! Here's Niranjan Bibile's take of it.
Venturing into newer sonic territories is producer Fatal and we are loving this new turn! Jungle Terror with tribal elements man, this is something new from home.
After the release of her debut video / single, we think that its about time that the YES Home Grown Top 15 had her on a feature and we're glad