Happy Cake Day To A Few Awesome December-ites
Sheeam Deen (producer/singer/songwriter/heart breaker), Nathan Eardly (singer/TNL Onstage solo category winner 2013), Chrishain Jayalath (Adagio Chorale), Thushan Perera (shutterbug) have the best one ever fellers!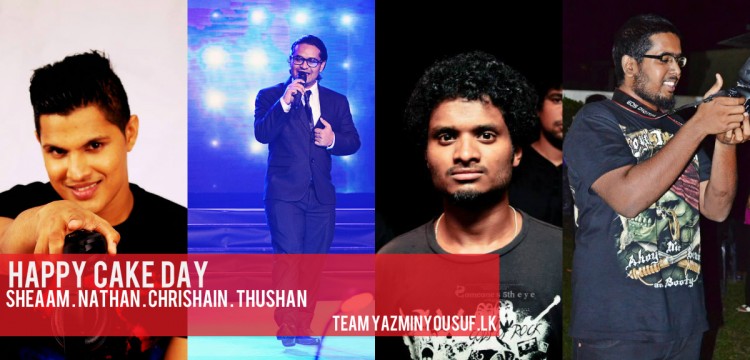 Photo credits:(Chrishain) someone's 5th eye (we are not sure of every name that's responsible for the clicks here but we'd love to give you your mention, hit us up)
Released on the 6th of July is this all new single by Elsz and we think this is one for the keeps on your playlist. According to a press release,
on bagging The Grammy for The Best Pop Instrumental Album "Steppin Out" and our heartiest to our very own Mr. Hussain Jiffry who is a part of the band. Mr.
Producer Hibshi has been known to have had radio success with his past singles, even with his single 'Cold Beer' that features the vocals of a very mysterious singer from