Dropwizz – Dutch Blood Ep
Released a few hours ago through Your EDM, this 4 track EP brings back the classic Dirty Dutch sound and also contains the theme of the YES Home Grown Awards from last year! Dont forget to purchase the ep if you dig!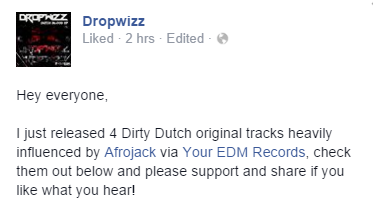 'Turn It All Down' is lucky track 3 for this singer, performer & producer who has had success with his previous releases 'Get Home To You' & his debut single
A tribute to the late George Michael, here is frotnman of Tantrum with his take of that classic.
this is a pretty old track but a darn good one, see how you dig