Rock N Roll
The gig series that's brought quite a few good memories to the city is back with another installment this month and here's who plays….
*KALM
*Whakan Thanka
*Syzygy
*Paranoid Earthling
Acoustic Performances By
Talal
Imaad
Germaine & Scheherazade
Did we tell you that they have their own merch?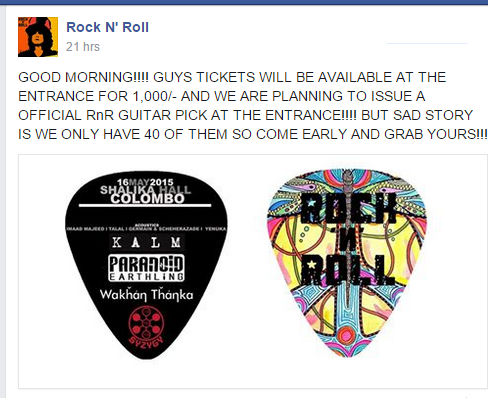 go to their FB Event Page for details
Everyone in CMB knows this brilliant Alternative/Contemporary band that usually spews out mad mashups too from time to time…if you have not seen them, this is the perfect opportunity!
please note that this production runs also on the 4th and 5th of April too Written by Angelo Pereira (Inspired by the book Daniel: Out of his comfort zone by
Looks like you are in for another awesome night at MusicMatters, Borella and with a lineup like this..we think things might end up sounding awesomely experimental. We highly recommend taking