Rock N Roll
The gig series that's brought quite a few good memories to the city is back with another installment this month and here's who plays….
*KALM
*Whakan Thanka
*Syzygy
*Paranoid Earthling
Acoustic Performances By
Talal
Imaad
Germaine & Scheherazade
Did we tell you that they have their own merch?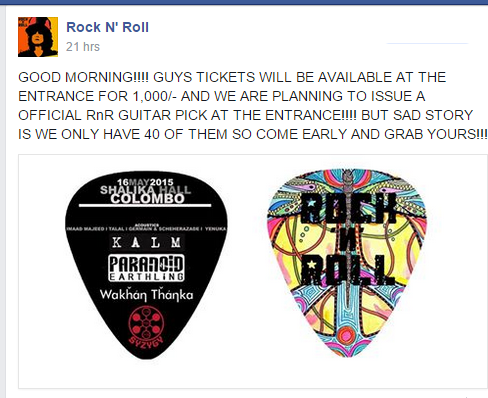 go to their FB Event Page for details
We think this is one of the best ideas this year that's gonna transpire. Why? Read on.. A curated design market for homegrown designers, artists, craftsman, musicians and creatives to
Here's to another round of the madness that is this, grab a girl, a guitar or a cat (whichever makes harmonious music with you) and have a good time!
They are a fun cover band who are worth watching. If you're doin nothing…check em out today View Larger MapDriving Directions