Decibel Exclusive : LOCAL
LOCAL has been noted in the music circuit for being one of the few Sinhala Alt bands in the scene to come out in a while and comprise of Harsha Aravinda (guitars), Thilina Blyz (bass) & Greg Pallegama (drums)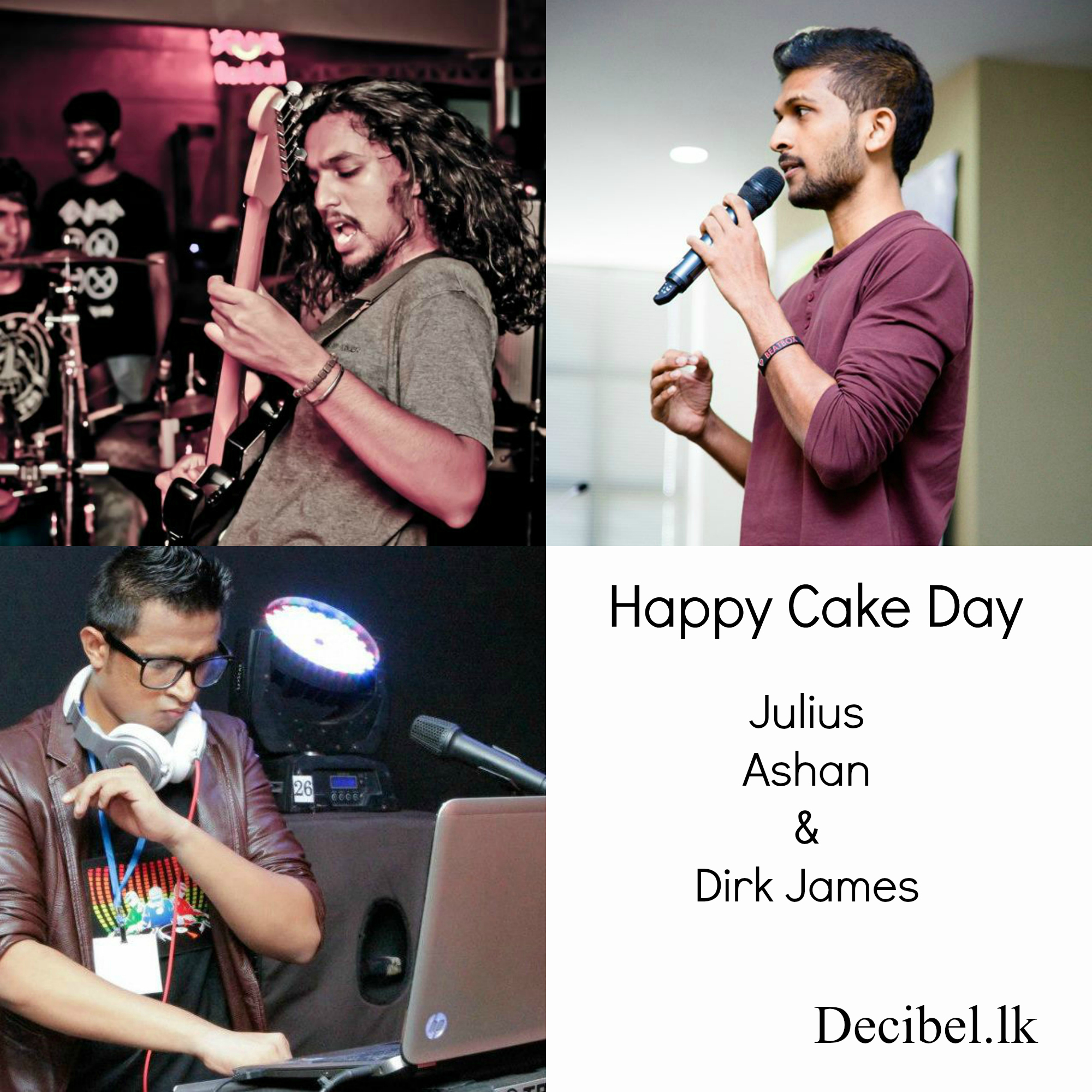 DecibelLk: Describe your band?
LOCAL: Four people from different backgrounds coming together to make some good music and to do the thing they love the most.
DecibelLk: The formation story is an interesting one, do spill on this
LOCAL:It was initially myself (Harsha) and Thilina who got together to jam some songs we had already made. This was like at the end of year 2014 and at the time, we had quite a few people coming in and out of the band, like various drummers. But once Summa and Greg came in we knew we were good to go live. Both of them brought their own style to the songs and music became richer and fine tuned with their skills.
DecibelLk: What difference do you & the band aim to make in the Sinhhala Alt / Rock scene?
LOCAL:To contribute to Sinhala Alt rock scene in way that it can stand on its own with its own dedicated fan base and also to push the rock scene out there into the open with its revolutionary messages and vibe.
the band performing 'Janaki' @ the first ed of Rock n Roll for the year (march)
DecibelLk: How would you describe this scene, currently?
LOCAL:Growing. But we would like it to come to a position where it is flourishing.
DecibelLk: You guys each have your individual contribution to the group vocally..why?
LOCAL:We are all composers and each one one of us have our own unique expression. 6.
DecibelLk: What would you say is your biggest live hit to date
LOCAL:I think it's our opening number 'Biyanowanna Sondhuriya'
their recent performance @ Kacha Kacha IV
And the last one 'Tharuke'. Lot of our fans dig those two numbers.
DecibelLk: Anything you'd like to tell fans and anyone wanting start their own Sinhala alt or rock band?
LOCAL:Just go for it! Experience it! It's not just the music, what's most interesting are the things outside of set list, like love, good living and good tripping.
photo credits: Yohan Siriwardena 
You want big? You got big! Nuff Said.
we think this is kinda sweet, Delon giving back to the community ..so if you know of any female – be it your mum, sister, friend or neighbor, nominate the
Arjun released his debut album 'Closer To Home' and the first single off it was 'Vaadi' Rock Saturday is revived by The Suiya Brothers and March saw the BIG announcement!