Soul Sounds "Drummer Boy/ O Come, O Come Emmanuel"
if there was another buy we'd recommend for the season, it would be this collection of seasonal faves along with 1-2 originals by Colombo's celebrated all women choir.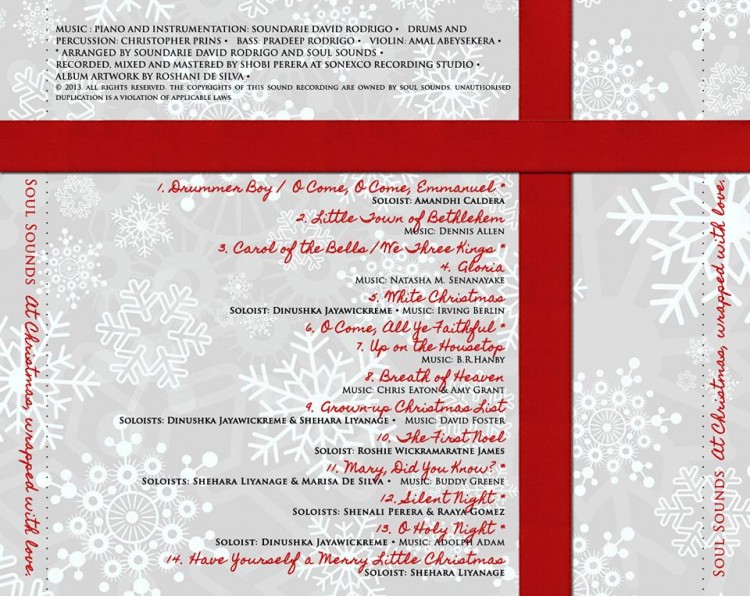 Here's "Drummer Boy/ O Come, O Come Emmanuel" (*caution for Christmas feelin trigger)
Soul Sounds Acadamy
https://www.facebook.com/pages/Soul-Sounds-Academy/228441553959874
Number 1 on the YES Home Grown Top 15 with "Music In My Soul", Soulful vocals and deep house can never go wrong which means its doing pretty well on their soundcloud too.
It was only last week that this Alt band announced their return and they sure had killer mashup to go with the announcement. We had to catch up with them
Melissa Pereira has been noted for quite a few takes and she's back with this soulful, acoustic original 'Defying Gravity' which is a part of the Melomanic Records debut complication.