Soul Sounds "Drummer Boy/ O Come, O Come Emmanuel"
if there was another buy we'd recommend for the season, it would be this collection of seasonal faves along with 1-2 originals by Colombo's celebrated all women choir.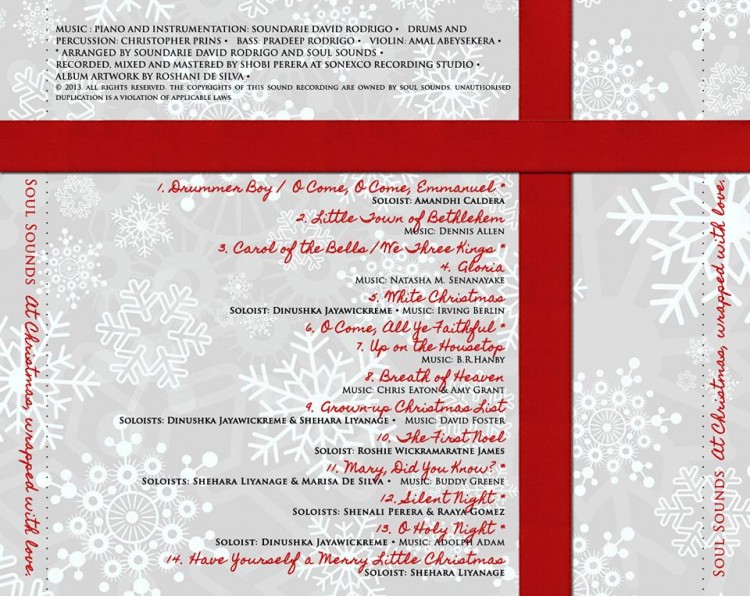 Here's "Drummer Boy/ O Come, O Come Emmanuel" (*caution for Christmas feelin trigger)
Soul Sounds Acadamy
https://www.facebook.com/pages/Soul-Sounds-Academy/228441553959874
Released on the 4th of September comes this all new solo single by the vocalist of Bambaroo, Dinawanshe. It's a great Sinhala Alternative effort packed with some amazing guitar tones.
Taking on a pretty interesting single by John Mayer is Nikhil D Almeidha & Pradeep John. This video is produced by Soundscope.
Almost 4 years ago, a few artists who were nothing short of passionate about music kicked off what would be known as one hell of a long lasting gig series