News : Summer Completes Weeks On Top The YES Home Grown Top 15!
It's a record for the year! Spending 5 straight weeks on top the YES Home Grown Top 15 this year is none other than Eve Alai, Madaid & Arjun's collaba 'Summer'. Not familiar with the single?
Here's the countdown at a glance!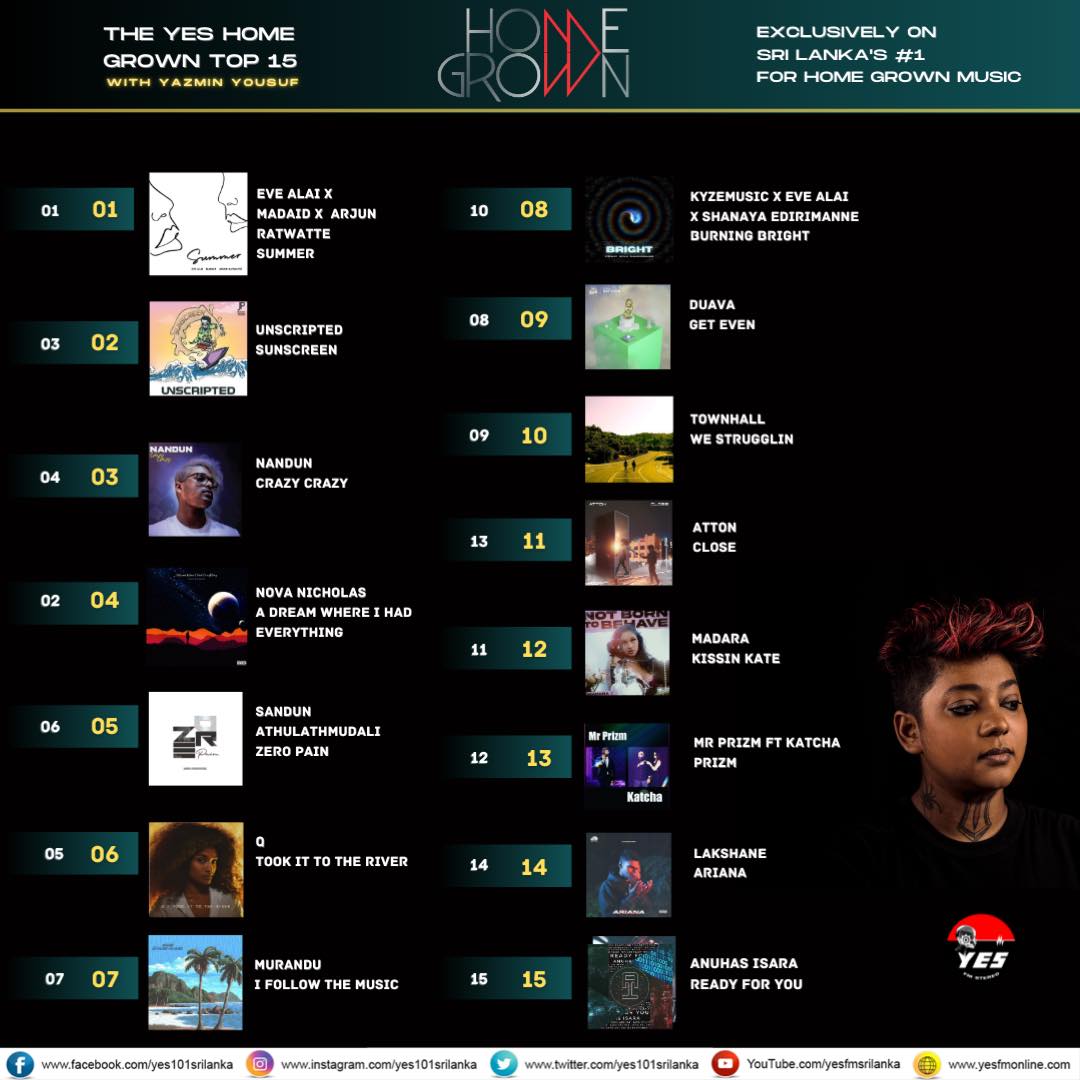 We think this is one of those intended yet fun working class hero anthems by a band that were known in the scene for their covers, this for them though is
During the holidays, they ditched more plans than we can count to work on their upcoming album, slated for a release either this year or sometime next. Here's a few
It's been a year since Dhyan Hewage released 'Rahath Himiwarun', and 2020 see's him release another soulful single but this time drenched with the feels.