News : Summer Completes Weeks On Top The YES Home Grown Top 15!
It's a record for the year! Spending 5 straight weeks on top the YES Home Grown Top 15 this year is none other than Eve Alai, Madaid & Arjun's collaba 'Summer'. Not familiar with the single?
Here's the countdown at a glance!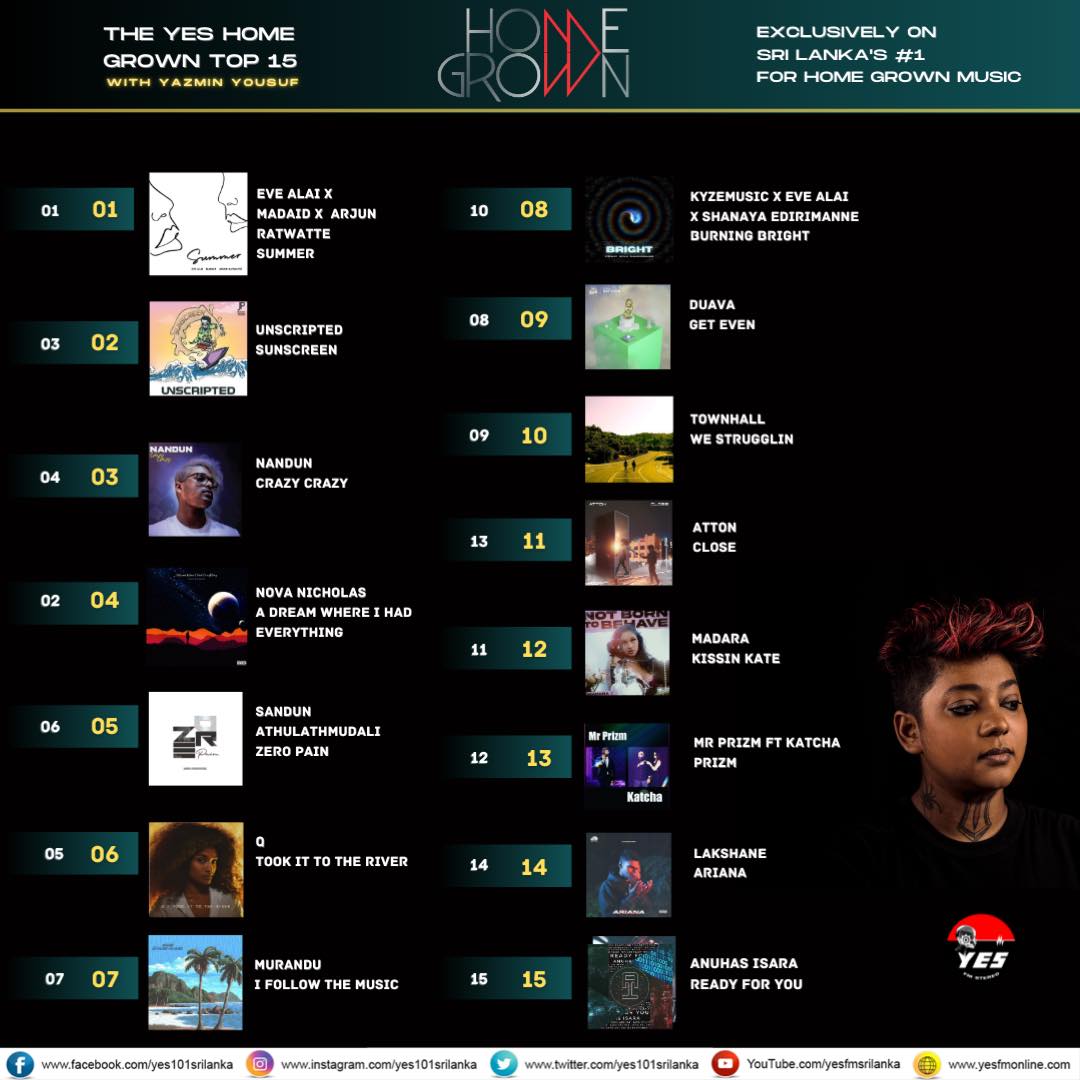 Rapper Master D's single 'Samaharak Budhi' just got the remix treatment by producer Yaka and long time collaborator, DKM.
A few weeks ago, there was one mighty big event (Lion Awards) that had performances by Natasha Rathnayaka, Sir Chitral Somapala and by the looks of a ton of others
Now here's a single that's literally every hard workers weekend anthem except in these Covid 19 times, things are a little different. While your weekend could be any kinda day