News : Summer Completes Weeks On Top The YES Home Grown Top 15!
It's a record for the year! Spending 5 straight weeks on top the YES Home Grown Top 15 this year is none other than Eve Alai, Madaid & Arjun's collaba 'Summer'. Not familiar with the single?
Here's the countdown at a glance!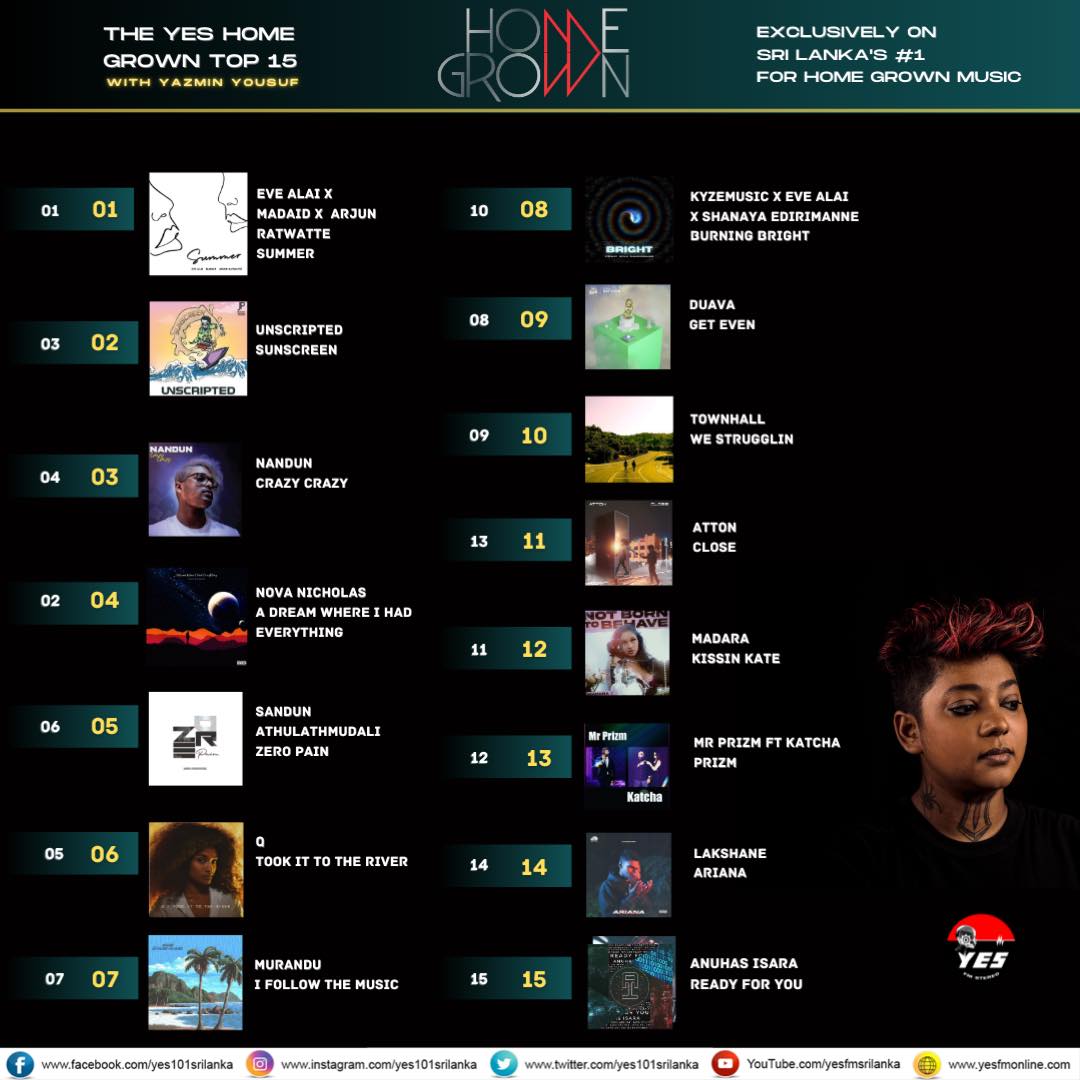 Producer & DJ J!NNA is back with this all new released titled 'Ceylonely', and its a proper quintessential offering from this 20 something year old! Check out the track already!
he likes to call it "Sunshine Therapy- Beautiful melodic progressive tunes with some brand new pryda" we call it…"Sunday Bliss captured in 49.26"..worth a checking out! http://official.fm/tracks/7mfe
hope you have the most awsomest one ever you actor, musician & shutterbug De Silva! photo credits: send us your name and we'll post it here