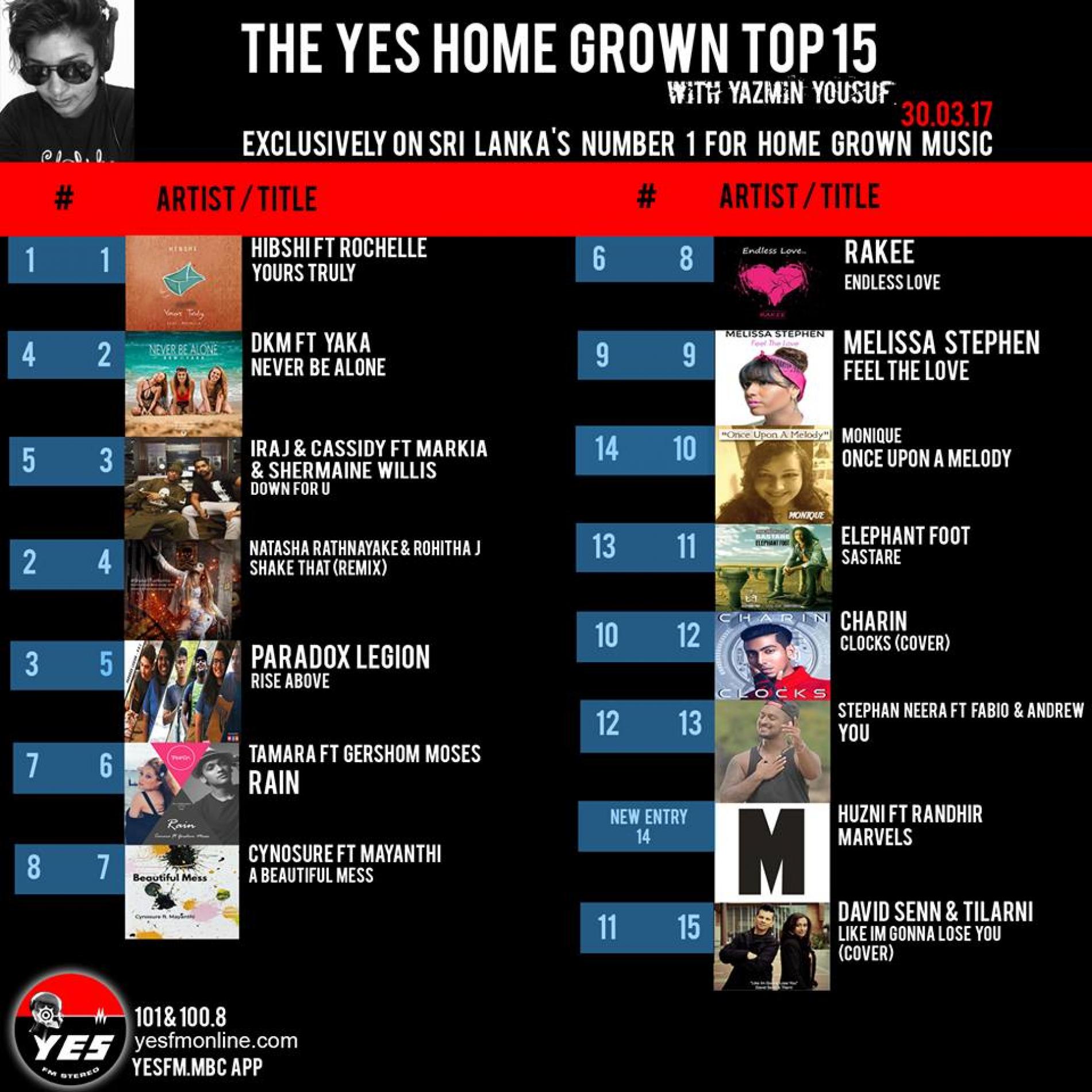 Hibshi & Rochelle Set An All New YES Home Grown #1 Record
This is the first time a collaba has been at number 1 for that long on the YES Home Grown Top 15 and its been a consecutive run too! Apart from making YES Home Grown chart history, the #ButhPacketChallenge is on. Watch out for deets on the YES Home Grown page.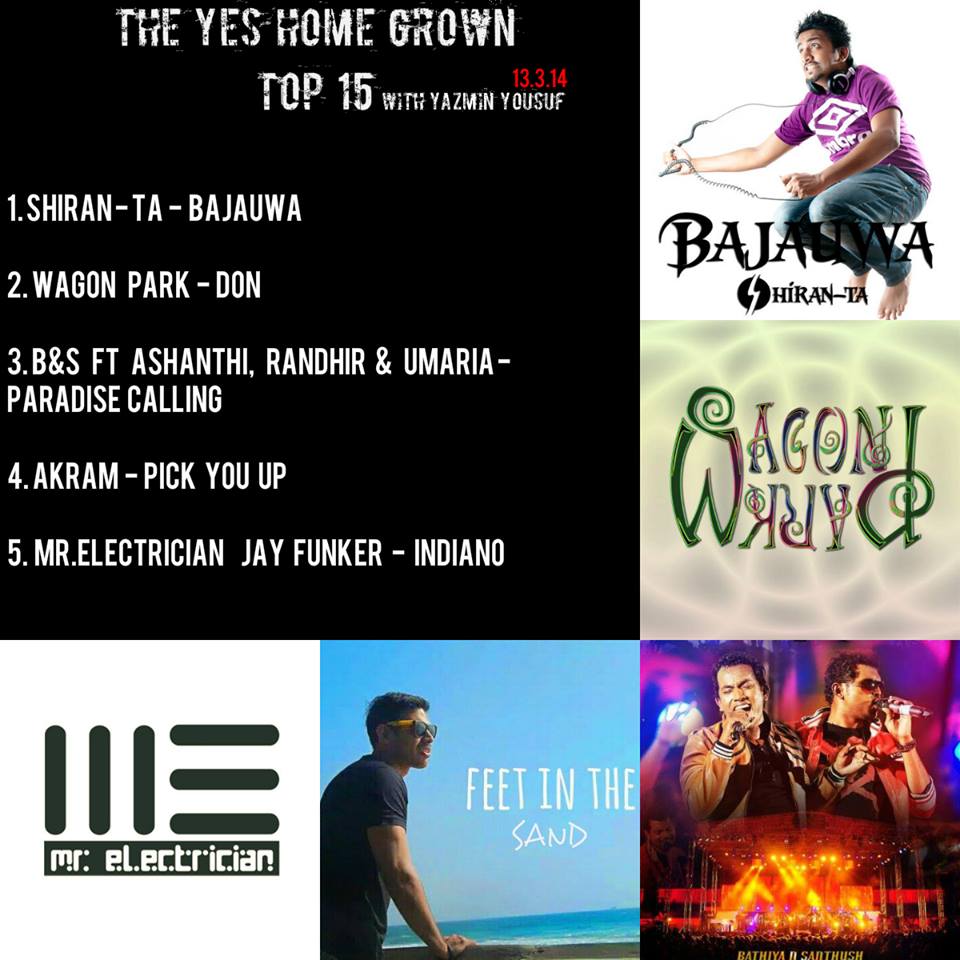 Here's the rest that was on last night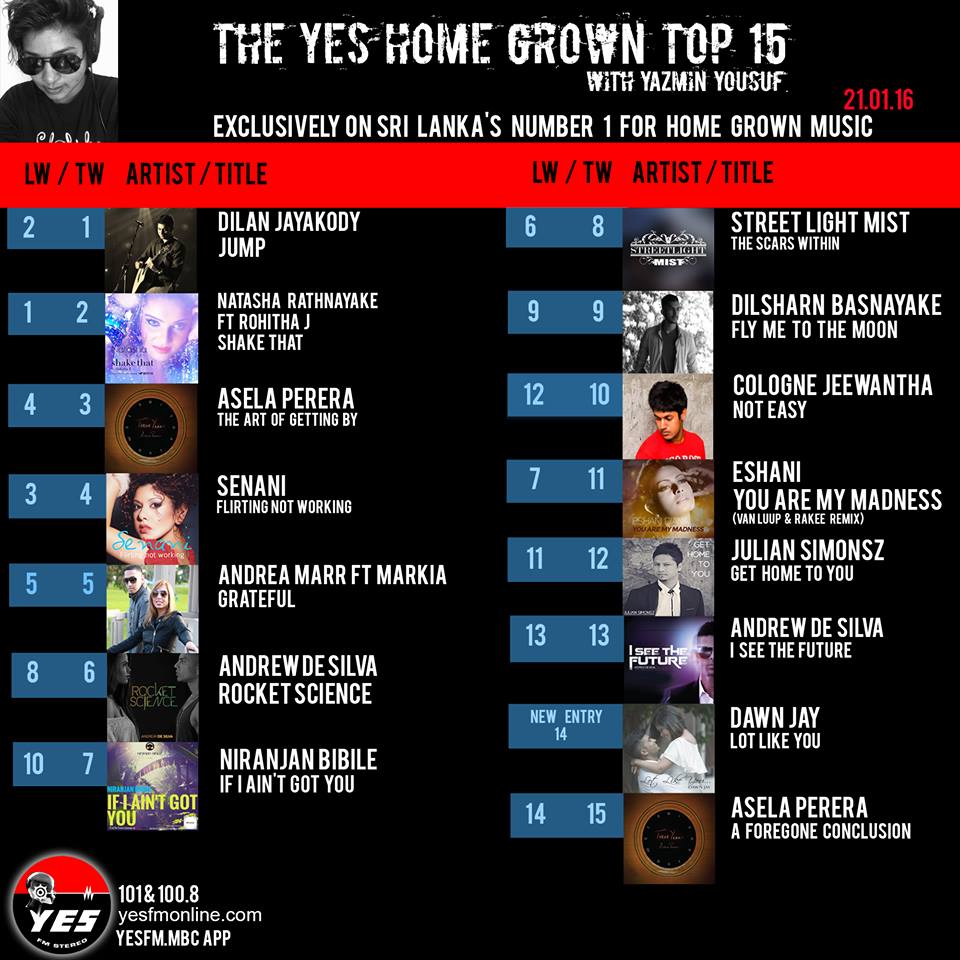 It wasn't too long ago that Jamubutek Recording had a very special label showcase in Berlin and in case you missed it, here's the mixes from the night.
It's no public secret that Senani was going to do a Hindi version of her YES Home Grown Number 1 "Free" and it's finally out but you don't get to
Here's another collaba by Colombo's very own Noiyse Project and Barcelona's Pedro Capelossi. This single is part of the 'Winter Particles' compilation release from Particles, the digi label.