Congratz To StreetLight Mist On Their 2nd Week
At the top spot! It is currently the most demanded for song on YES101 and in the past, the duo's first number 1 "Every Time I Close My Eyes"had a 3 week stay..lets see if this single can stay up for that long or even break the record =)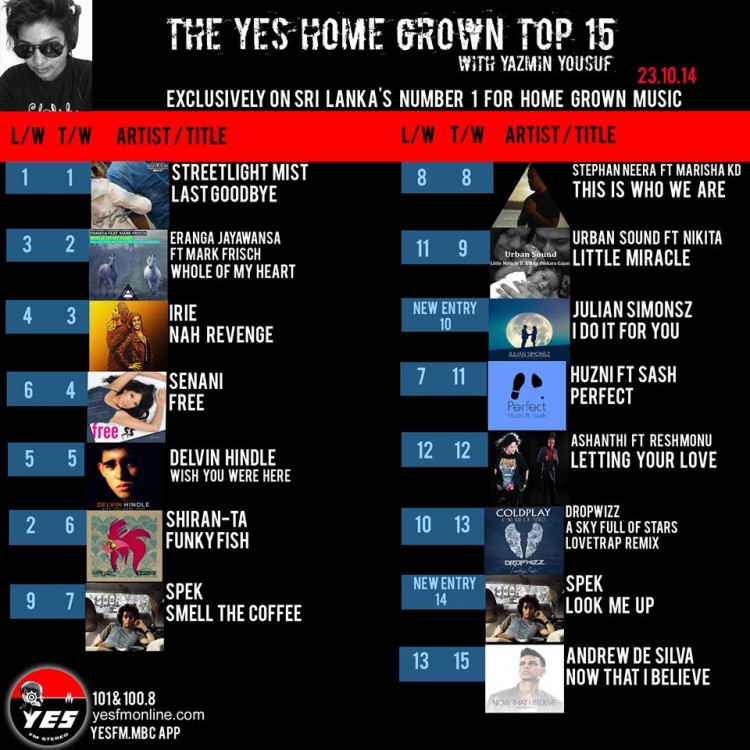 Dropping out: Lil Neo – Happy Birthday & Iraj's single with Sean Kingston "U N Me" which featured Big Reeno, Sonu Kakkar & Janani.
Released last Friday, here's take 2 of Supun Perera's viral hit 'Mahamaya' minus the magic of the first version. This one is a much relaxed & soundtrack-ish take.
Rap tracks about this subject from home are rare, this is one of them.
And it's out! The official single off the OST of 'Pavements' dropped on vimeo last evening and we think this is some pretty good singer/songwriter stuff and it sure does