News : Big Doggy's Album Gets An Impressive Debut!
'Sthuthi', the album by rapper Big Doggy has been in the works for a while now and Saturday saw it have an impressive debut on the local itunes album charts! It literally hit number 1!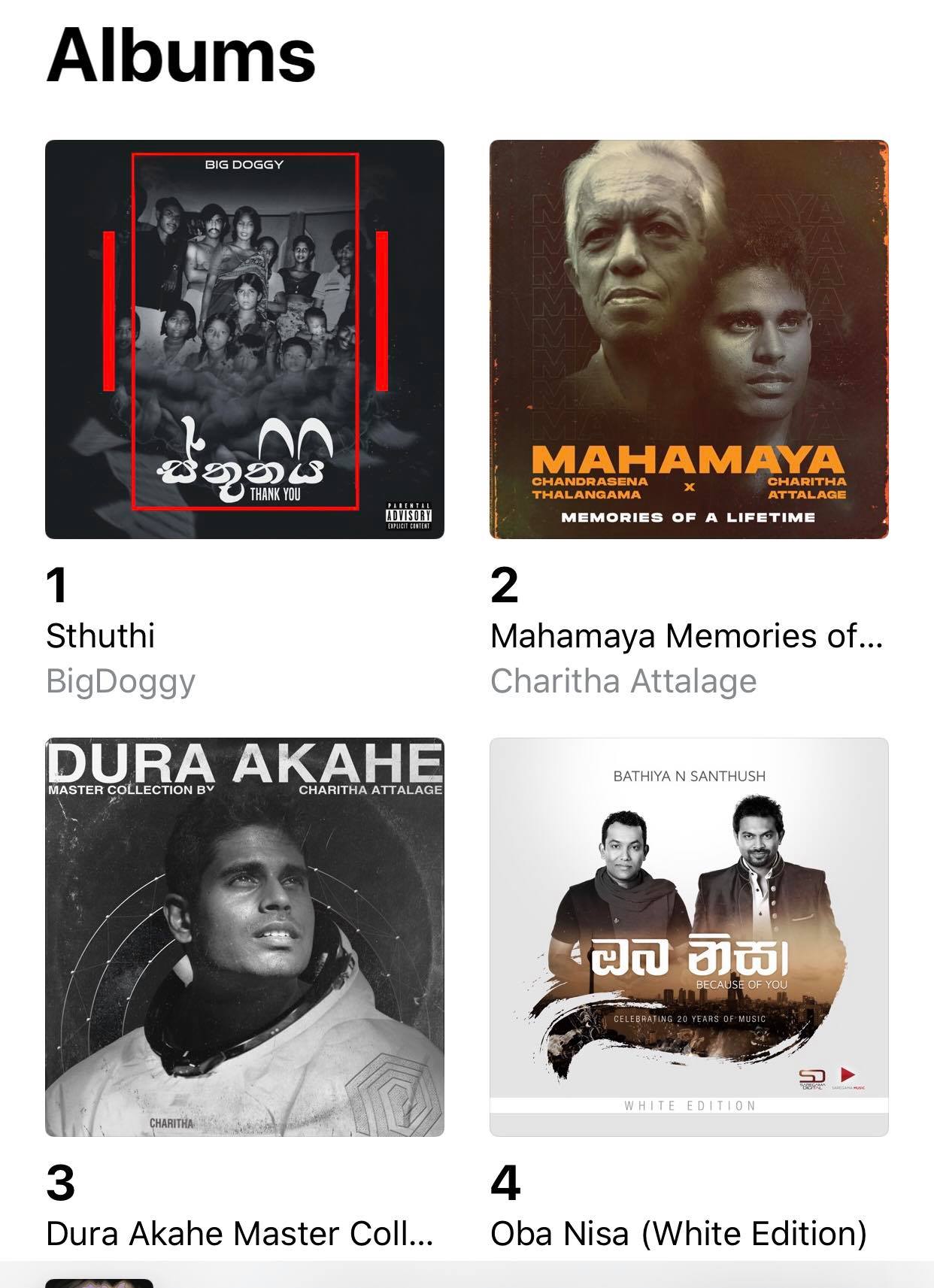 The 8 track album features collabs with Fill T, Master D, Livid and more from the island's rap and hip hop scene. Want to support it? Find it now on itunes & spotify already!
Released last month, here's a brand new Ep thats a collaba between Astrowave's Dylan Deck and Sri Lanka's very own Noiyse Project. Get your copy now on beatport
Singer Dinesh Gamage has been the talk of the Lankan internet for quite a few weeks now due to his super catchy single "Oyai Mamai' and we got catching up
dont be shy, we'd like to hear from you! https://docs.google.com/forms/d/1sFQAx3x5KQK7TEVT4zdrqsp7vq9_6yLQ4b5u1r3ag9k/viewform?pli=1