Congratz To Natasha, Rohitha & Pasan On 7 Weeks!
It's one heck of a long time to be on a top spot if you ask us..not familiar with the single? here it is
Here's the countdown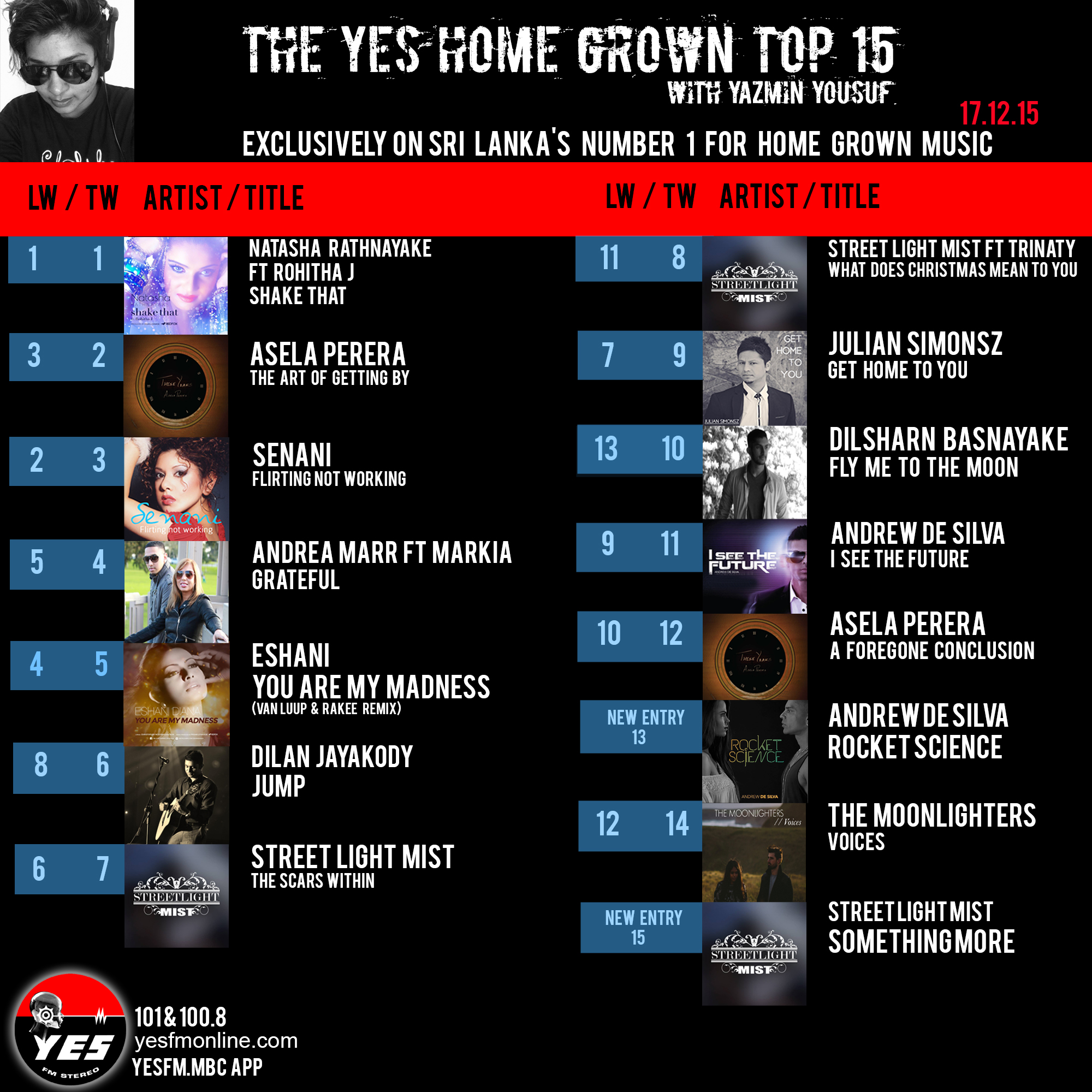 And here's what broke
This is the first time that a band from home will be setting foot on Middle Earth and what better timing than this – The launch of their hotly anticipated
Venturing into newer sonic territories is producer Fatal and we are loving this new turn! Jungle Terror with tribal elements man, this is something new from home.
You might recall Bludge as the people who make pretty tripped out t-shirts and art, did you know that they also support some very cool names from the home music