Stigmata Covers Independent Square's Classic "Anger"
we know we've reported about this eons ago but still is a noteworthy piece of news to keep tab of cuz of 2 factors 1.Independent Square is a band that inspired many Rock N Roll, Alternative & Metal Bands in this country and they are the godfathers of Alternative 2. Stigmata is covering them, and they too have the status of Metal Legends in our country and this cover is going to be on a very special edition of their remastered debut album "Hollow Dreams"…we cannot wait Suresh, now how about that radio interview we asked for?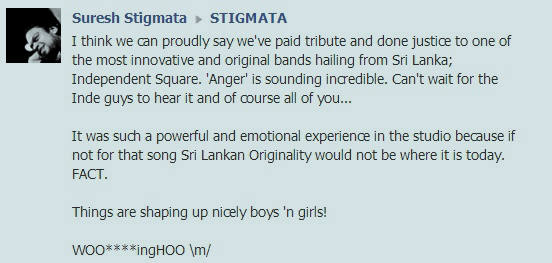 And the all instrumental EP is out now for the buy! Get it already CD Baby Amazon iTunes
Pensive and somewhat broody, we think that this is a pretty fine work of sonic art by that guitarist from Rebel Exodus –  Dileep Mann. Pink Floyd inspired? maybe.
Here's a podcast that's worth the checking out! This one is mixed by Asvajit (the man behind the label) and features a hand-picked selection of both released and upcoming material from the