Senani
You might have heard her name a few times on the radio, on the papers or even seen her on TV during the last 2 weeks..this new name to the scene is getting her presence felt and she is one of those names we think you should too get to know as she comes armed with her own brand of RnB, Soul n Funk.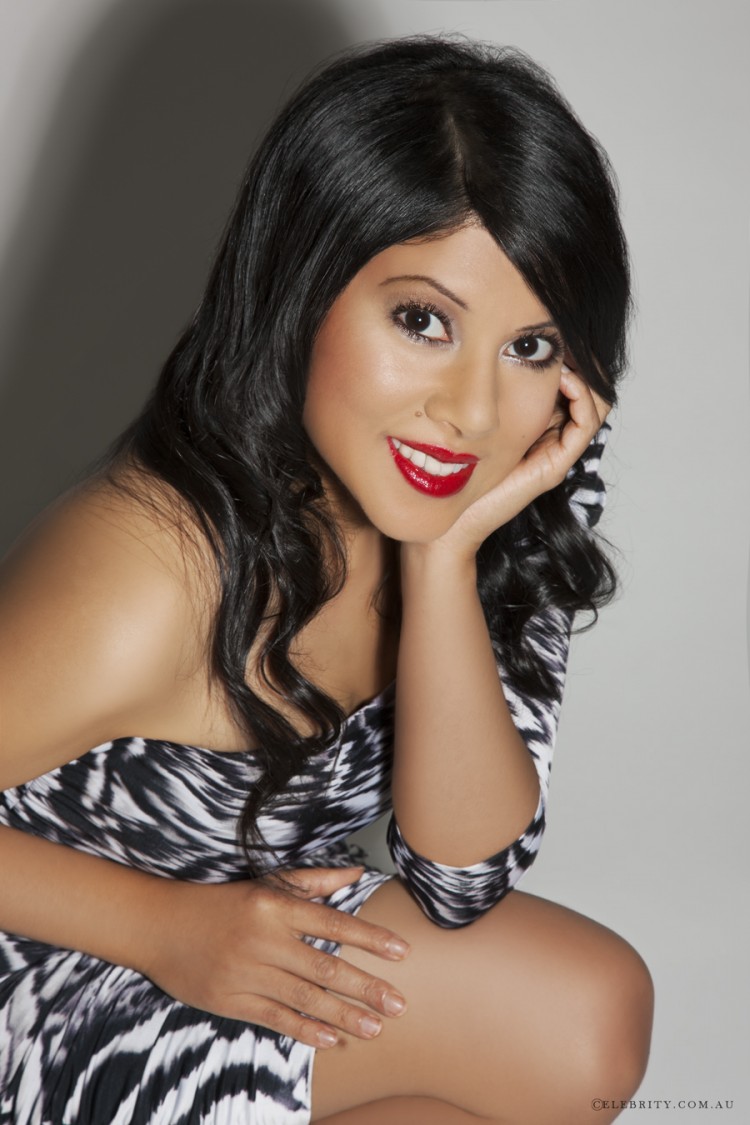 YY: Tell us your story
Senani: I'm a Lankan born singer/songwriter residing in Australia and have been singing and dancing from a young age, brought up in a musical family and my mother is the actress/singer Jeevarani Kurukulasuriya (1960's/1970's)
YY: About your music
Senani: It's a mix of soul/urban and pop fused with eastern instrumentation (tabla and sitar).
A previous single from my upcoming album, "Voodoo Girl" received video play on MTV India (Roots) and radio airplay in Australia and my latest single "Free" was nominated for a 2013 Hollywood Music in Media Award in the R&B/Soul category.
I was also voted into the hot 100 unsigned artists of 2013 by well known USA music magazine – Music Connection
YY: In a very competitive market that's saturated with EDM and Dance pop, how hard was it for you to promote your music? 
Senani: My music is soul/urban/pop but with an ethnic flavor as previously mentioned and being an interesting and unusual blend of beats and soulful vocals with a traditional touch, it appeals to the listening taste of a wider group of people, from youth to the elderly. I like to use catchy melodies such as the hook in the chorus of my latest single "Free" and real instruments in the production which people can relate to, grooves that have soul and are uptempo which i believe is a never-dying formula for mass appeal.
I agree the market currently is saturated with EDM and dance pop, however, soul and funk and retro 70's is having a come back at the moment too, with tunes such as Happy by Pharrell Williams and Treasure by Bruno Mars. These tunes have been major successes as they are catchy and different to what is currently being produced by record labels and i think people like to hear good music, whatever the genre or style. If it has a nice melody and interesting lyrics, or a great groove and vocals, and marketed in the right way, it will be a hit.
Modern music has its roots in blues and soul from the early/mid 20th century and all music since can be traced back to that. I'm just taking the music back to its roots and throwing in something a little different to the listener, a bit of my heritage and background.
In saying this, my 'Free' remixes EP which will be released on i-tunes on 14th of July and has 5 remixes on it, including the original soul/fusion version as well as 4 dance/pop remixes. The Cliff Randall Remix is currently being promoted in the UK and receiving club support there. The original version is receiving radio airplay in the UK on some radio stations.
It's interesting though, most people, including the general public as well as music industry contacts who hear the remixes, all agree that the original soul/fusion version is the most appealing and different.It is possible that people are looking for something different and i like to stay true to the style that i love to create and that brings joy for me to perform. All the songs on my album fit into this style of music.
The UK and Sri Lanka are great markets to expose my music as there is a good market for soul/pop and fusion music. So that's where i am currently focusing. I may be setting a new trend, who knows.
YY: Who influences you?
Senani: Michael Jackson has been the greatest influence on me, musically and personally. I call him my music mentor. I have loved him and his work since I was 9 years old. I would watch his performances over and over again and learn all the dance moves as a teenager, such that these days it has become a part of my muscle memory. His music is pop and he likes to share important messages through it which is something that i do as well. It is important and i feel a responsibility to the people who get to hear your music that you inspire them, motivate them, uplift them and bring joy. That is why i create what i do. My music is positive and an expression of who i am.
I am also influenced by neo soul artists such as Maxwell, Erykah Badu and Jill Scott as well as 70's soul, funk and disco. I love Sly ad the Family stone, Earth wind and fire and all the great Motown music, some known, some less well known. It's all very good.
I also grew up on Jazz and blues. I love listening to Bille Holiday who is an artist from the 1940s and 50's. I remember playing the piano and singing tunes such as Strange fruit, Lover Man, Good morning heartache and God Bless the child as a teenager.
Vodoo Girl (2011) *theres quite a bit of love for MJ on this vid =)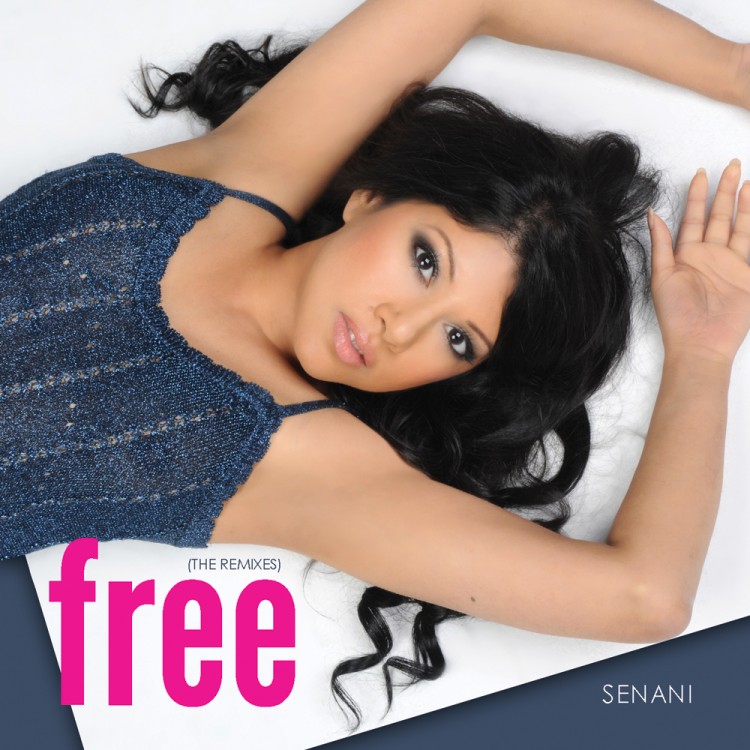 YY: About your album (Infinity) & "Free" the single
Senani: My album, Infinity, is planned for release in early 2015. A 6 pack Ep, called Infinity – The singles, was released in December 2013 and contains the 6 singles, Free, Infinity, Voodoo Girl, No more, A Special Kind Of Girl And Just Us.
The single "Free" will be released on July 14th as part of FREE (the remixes) Ep and will be promoted further world wide. It is a song about Freedom, to be unrestricted, to be who you want to be, your true self. Free in life, love and spirit. It's a song that came to me over a period of time, written in sections, some of it through a process called channeling.
Most of the rest of the album was created this way. Where the actual lyrics and melodies would be delivered to me from a source beyond myself and this physical realm. I would wake up at 4 am in the morning on several occasions and after lying in bed for 10 minutes, the entire song would be downloaded into my brain. I would get up and start writing and recording the tune there and then, using my piano and digital voice recorder and fine tune it later.
A lot of the content of the album, hence, is inspired and deals with topics such as spiritual matters and the shift in consciousness that is occurring in the universe, as well as my thoughts on life and the ways of the world. An album, is not complete without a love ballad, So there are those too on the album. A special kind of girl and sweet thing.
I have two songs on the album dedicated to my music mentor Michael Jackson, including the title track, INFINITY. The meaning behind the title, is that life is finite. What is infinite is spirit and our soul and survives eternally. That material things come and go, but there is comfort in the knowledge that we are spirits in bodies and not just a body.
INFINITY is a very special album to me. During the time i was writing and recording, i believe i was going through a great creative time. A family of pigeons decided to nest outside my studio balcony door at this time and when my creative burst and album was completed, the pigeons decided to leave. I did miss them!!!
Free
YY: Whats next in store for ya?
Senani: I am planning a few shows in Sri Lanka plus media interviews and press releases as well as more TV appearances in the upcoming 2 weeks. There after, i travel to London to continue my promotions there, including a few live radio acoustic performances and interviews and gigs and attending a few industry meetings.
I plan to return to Sri Lanka shortly after to continue my promotions here and perform more regularly with a band, when exactly i am still deciding.
I am also in the middle of recording a new song with video clip which is a fusion/alternative track called "New Day". Most of the studio work has been done on it in Australia, but I am about to record an alternative version with my band in Nashville, USA. They will be tracking without me and I hope to have that completed by September ready for release as the follow up single to "Free". This track is about living in the moment and has a strong eastern grooves and melodies, incorporating tabla and sitar and Indian vocals.
YY: Is there anyone from your home's scene you listen to or look up to?
Senani: I love the work of Liza Ohlback in Sydney, Australia. She is a blues/soul singer and songwriter who has a great album out at the moment called Troubles Goin' down. She received a triple award in Blues Chains Awards last year and she is also a down to earth person. She has a very powerful blues voice and knows how to work with her band.
YY: Would you be performing in Colombo?
Senani: Yes, i have performed live on the Rise and Shine show recently on Channel Eye and i have one more show planned on the 11th at Margarita Blue, Galadari Hotel, supported by the band – Miraj.
YY: Favorite Lankan thing?
Senani: Well, everyone who knows me and particularly since i was a child, knows that i love eating with my hands. Rice and curry, of course, but even western food!! If it's possible to eat that way, i will do it.
The food tastes so much better 🙂
YY: 3 things you are aiming to do this year
Senani:
1.Get widespread world-wide exposure of my music and album, including live performances.
2.Complete production and mixing of the last 2 remaining songs for the album before its release in early 2015
3. Get a No 1 hit on Billboard, itunes and other international and local charts.
YY: Any messages to people wanting to know more about your music?
Senani: You can keep updated on my music, show dates and appearances and other interesting events by visiting my facebook page SENANI MUSIC. Here is a linkhttp://www.facebook.com/senanimusic
Also my website and you tube page are great places to listen to my music and read more about me.
We think this is one of those singles that'll grab you by the hair and make you go woah! Rapper J-NiL is back in scene after a while and we
Happy Cake Day to one of the most awesomest musicians in the scene : Eshantha Joseph Peiris (musicmatters/thriloka/badass piano man) from us here at team yazminyousuf.lk photo credits: Natalie Soysa – Creative
Released on th 22nd of July comes this all new collaba by Asel Kara & Chanuka Mora. We love the peeky blinders style video and this sure makes for a